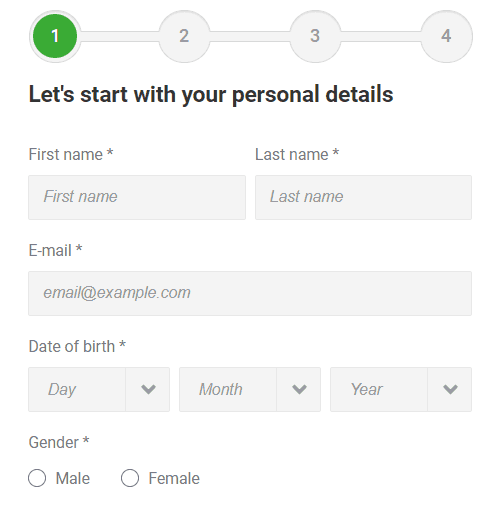 With 11 million customers over 100 countries, it's fair to say that Unibet knows a thing or two about making the registration process as smooth as possible. Simply click that 'Register' button at the top right-hand corner and you'll go into this screen.
It's worth pointing out that directly above this is the ability to choose between three welcome bonuses. We'll go into the specifics of these later on, but this is an excellent way of making the options available to the user really clear. This first step asks you to include your name, a valid e-mail address and a date of birth (you have to be over 18, naturally) and gender. All fairly simple and self-explanatory stuff.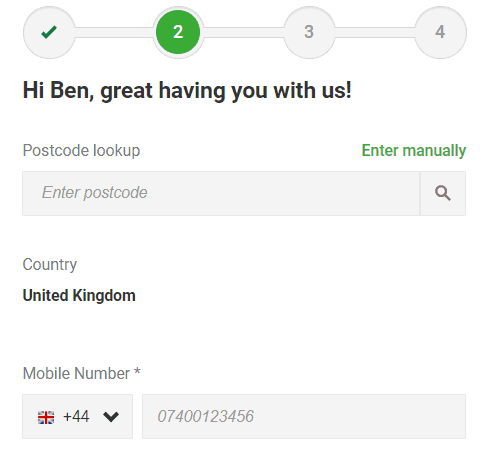 Next you just need to add your address. You can do this by entering a postcode and looking up your address or entering it manually. At this stage, you will also need to enter a phone number.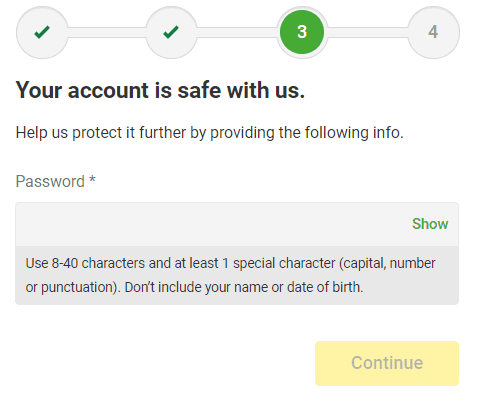 Next up, there's your password, which follows the restrictions you can see above to ensure a safe, strong password. Naturally this is important to protect yourself and your sensitive information.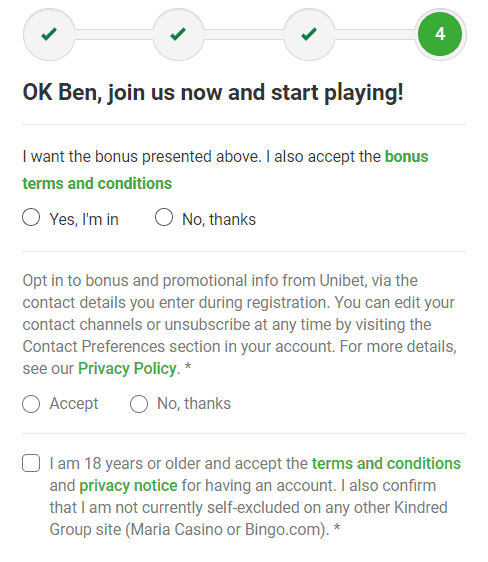 Last but not least, you'll need to select whether you accept the terms and conditions and privacy policy. You can also choose whether you want to opt in for promotional info.
The only criticism we have here is that it is always helpful when sites give you the option to decide how to receive such information, which does not appear to be available here. Another side note is that you enter your banking details at a later point meaning there's no pressure to add funds simply to sign up.
All in all, this registration process is as easy and as well put together as we thought it would be.