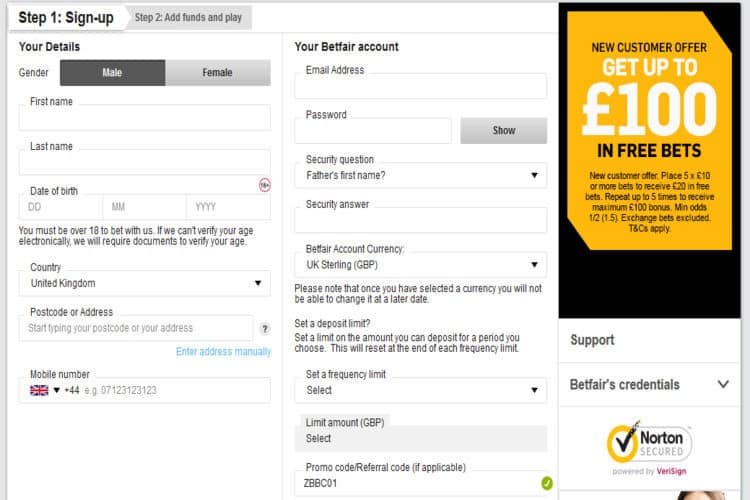 The Registration Process on Betfair is simple to say the least. You must submit necessary personal details to open a new account on the platform, including your first name, last name, date of birth, country, address, email address, and mobile number. You must choose a unique username, and choose a security question as well.
Unlike most popular bookmakers, Betfair displays its welcome offer during the registration process, and offers a Promo Code for the same as well. Once you have entered all details, submit the registration form. The welcome offer comes with a set of terms and conditions, and you must read through these terms to best use your welcome offer.
Once you have submitted your details you will be redirected to a screen during which Betfair conducts a check of identity, by confirming your name date of birth, and address.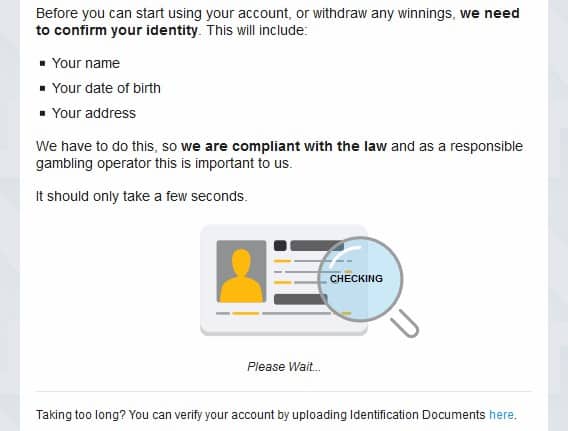 If Betfair cannot find an identity match, you will be redirected to a screen where you must verify your account in order to deposit funds. You must click on the "Verify Now" option, and upload necessary documents to prove your identity and address.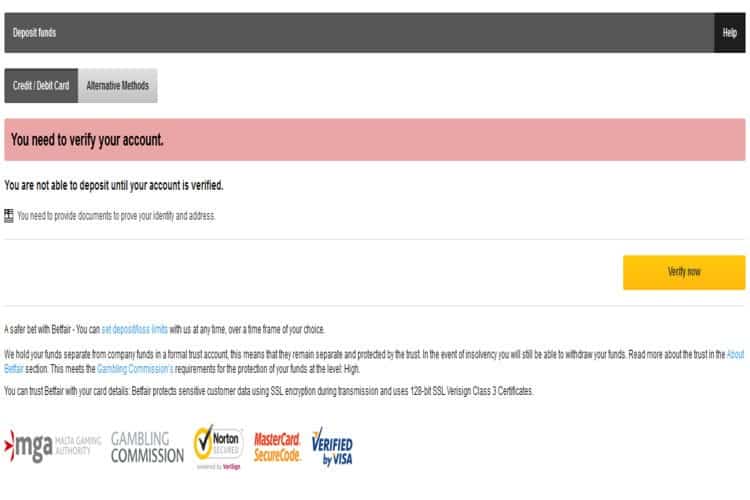 Once your account has been successfully verified, you will be redirected to a screen where you can deposit funds, via the many methods at offer at Betfair. That being said, it is not compulsory to deposit funds immediately, and you can gauge the various betting markets and variants at offer at Betfair, before depositing funds with due respect to the same.