Registration process
---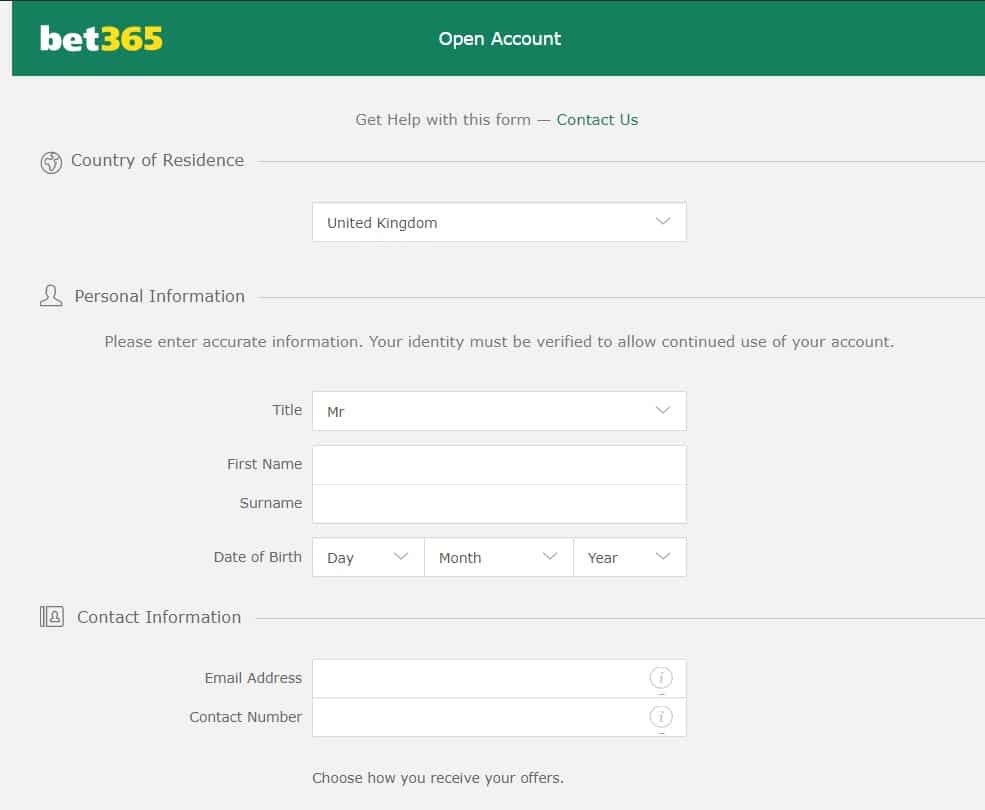 Bet365 has a ton of options but keeps the process of registration very simple. This is partially why this site is so successful, managing to offer so much while maintaining that level of usability. Registration is pretty standard: you need to tell them your name, date of birth, contact information, address and so on. They also have additional security at this stage in the form of a four-digit security PIN.
Finally, there are preferences for your time zone, odds display preference and a box to input a bonus code. Fill this in, confirm you are 18 years of age or over and you are good to go. Banking details can be filled in at a later time and do keep in mind that it is one account per person, and this also extends to things like addresses.
Deposits and Withdrawals options
---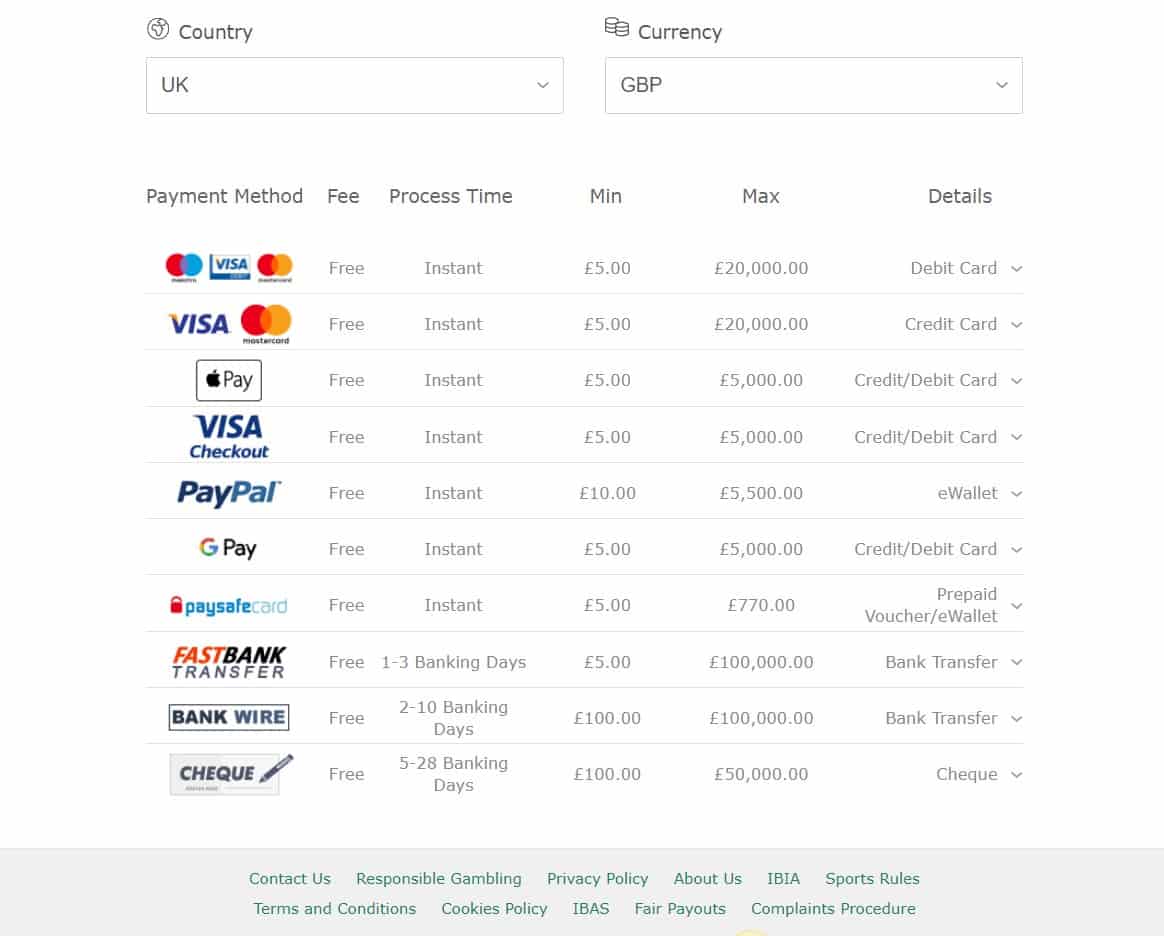 Immediately following the registration process, you will have the option to deposit funds. Once again, it is important to point out that you don't have to deposit at this point, meaning you can spend some time getting accustomed to the site if you prefer. If you do choose to deposit now, you'll immediately see the available options. These include; Credit/Debit card, Apple Pay, Visa Checkout, PayPal, GooglePay, Paysafecard, Bank Transfer, Wire Transfer and even cheque.
Most of these options are instant except Bank Transfer, which takes between 1-2 banking days; bank wire, which takes between 2-10 banking days and cheque, which takes between 5-28 banking days. Minimum amounts range from between £5 and £100, and maximum amounts range from £770 to £100,000.
Withdrawal options include; Credit/Debit Card, PayPal, Paysafecard, Bank Transfer, Wire Transfer and Cheque. Do keep in mind that if you have deposited with Google Pay, you must withdraw via Bank Transfer. All withdrawal options have processing times as expected. PayPal and Paysafecard are the fastest at 24 hours, while Credit/Debit cards take 1-5 banking days and cheque takes between 5-28 banking days.
This is based on players using GDP as their currency, as there may be differences when using one of their other 19 available currencies.
This is an excellent selection of options for players all across the world, all delivered to the professional level you would expect from a site like Bet365. It's worth pointing out as well that a great amount of effort has gone into making it all easy to understand, as we were able to find all this information in a moment. Believe us, plenty of sites make finding this stuff much trickier than you would imagine.
Proof of identity is similarly transparent, there's a know your customer section where you can upload documents to prove your identity, and the site will respond in 48 hours. Documents that are accepted include photo identification like a passport, ID Card or driver's license. You can also confirm your address using things like a utility bill. All in all, it's an easy, varied and straightforward process.
Welcome Bonus
---

One thing that we think showcases the sheer confidence of Bet365 is that they don't advertise their promotion to you as blatantly as most betting sites do. It's tucked away in the promotions section, waiting for you to come take a look. When you have the reputation of Bet365, you can afford to take such risks.
The Welcome Offer available only requires you to deposit £5 and your bet will be matched up to £100. In other words, if you deposit £5 you get £10, whereas if you deposit £60, you only get £100 because matching that would exceed the maximum.
To release these bet credits, you must simply place bets to the value of your qualifying deposit. Other important terms and conditions include the fact that PayPal or Paysafecard cannot be used, nor can bets placed via telephone betting. Also, for a bet to count towards this release, it must include one selection of at least 1.2.
Your bet credits will be removed and forfeited if the account is inactive for 90 days. You must also claim your offer within 30 days of registering. Qualifying bets must also settle within 30 days of claiming the offer. Finally, bet credits cannot be used on any casino games including poker, Vegas and bingo.
A couple of other things to keep in mind is that the full terms and conditions are available on the site if you still want more information, and this promotion, like all the others we'll look at, is subject to change. Regardless, even if they have changed since the time of writing, what we look at here should be a good indicator of the quality you can expect.
And what quality it is. This is an incredibly generous welcome offer which provides real value to the user without asking for the earth in terms and conditions. It's very reasonable and gives people an incentive to check out the many things they have to offer.
Sportsbook promotions
---
But that's not all, as Bet365 has a huge amount of promotions across a wide range of sports. To give some examples, at the time of writing, there's a 70% accumulator bonus on certain leagues, early pay-out offers on the NFL, money back on any football game that finishes 0-0, and more.
It's also worth pointing out that Bet365 always says current promotions because they often update and provide new options for players. In terms of variety and quality, it is hard to think of many, if any, better than Bet365. And that's only looking at the promotions for sports. They are just as generous when it comes to their casino and poker rooms.
VIP/Loyalty Service
In a rare example of Bet365 missing something, there's no loyalty scheme available for the sportsbook. At least, there isn't one advertised as a promotion. Instead of having set criteria to meet to get rewards accounts, these are reviewed on an individual basis.
This will divide people, and of course, it all depends on the execution. For what it's worth, Bet365 are known for being fairly generous in this regard. However, it makes it very hard for us to objectively assess the value because it depends on the individual. We'll have to stay neutral on this on that basis but will say some kind of indication for the criteria for rewards, even with this system, would be helpful.
Pre-match offer
---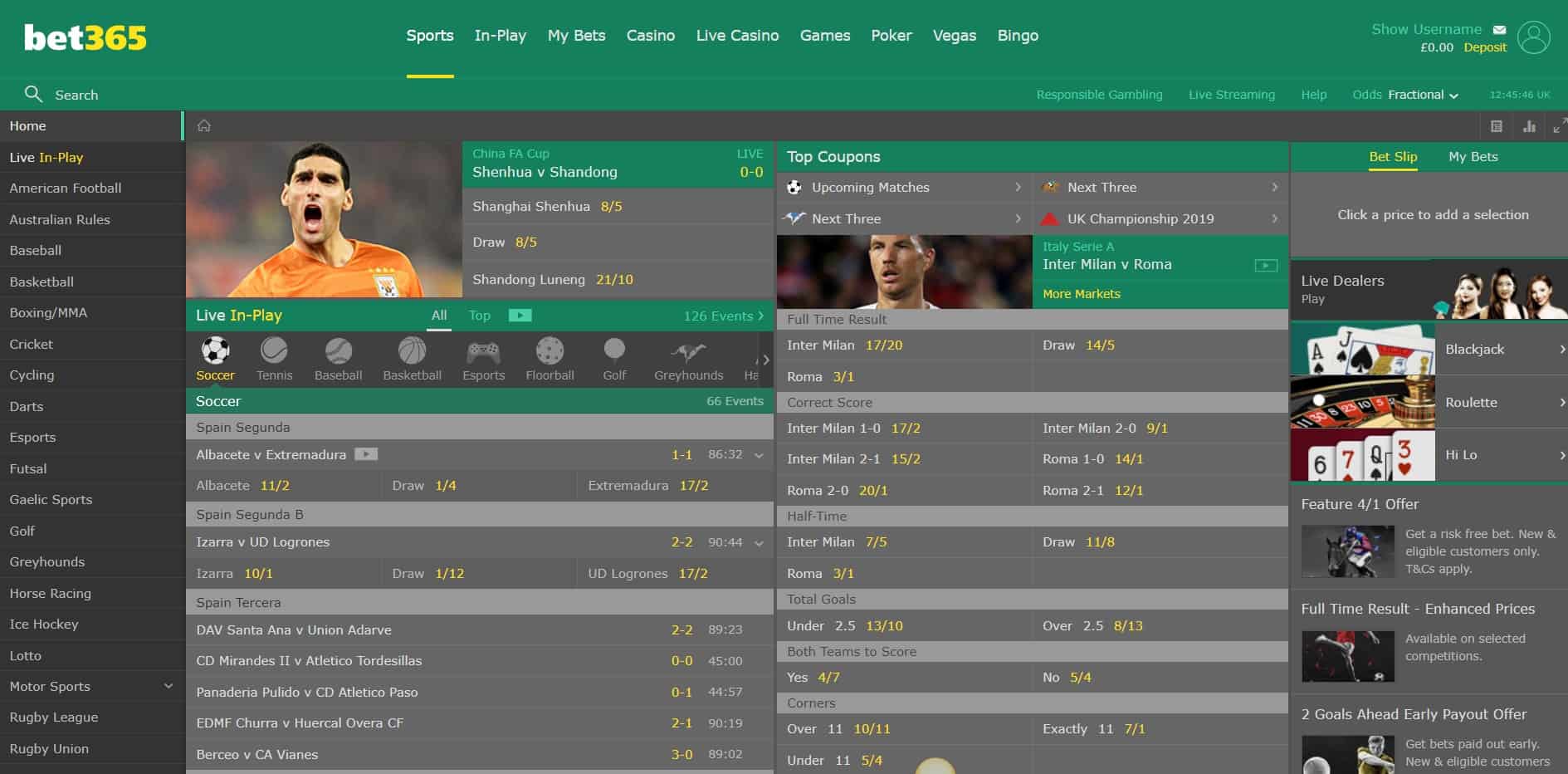 While the last section wasn't perfect, we are unable to find a flaw in their sports selection.
The options available are simply enormous, including American Football, Australian Rules, Baseball, Basketball, Boxing/MMA, Cricket, Cycling, Darts, Esports, Futsal, Gaelic Sports, Golf, Greyhounds, Horse Racing, Ice Hockey, Motor Sports, Rugby League, Rugby Union, Snooker, Soccer, Specials, Speedway, Tennis, Virtual Sports, Winter Sports and many more.
Not only that but the number of leagues covered per sport is also absolutely staggering. You can bet on everything from the Premier League to Spain Youth League, whatever you prefer. If It's available to bet on, you're likely to find it here.
Just as incredible is the numbers of betting markets, with dozens upon dozens of options depending on the game. There are main markets, Asian betting markets, markets focused on corners, goals, each half, individual players, specials and minutes. In fact, you could say that the true amount of betting markets is infinite thanks to the bet builder. In terms of betting markets, it's a virtually flawless selection.
When it comes to margins, Bet365 has a terrific reputation. But we thought we would pick an example to demonstrate. Everton vs Chelsea has odds of 5/2 for an Everton win, 29/10 for a draw and 19/20 for a Chelsea win. As percentages, these come out as 28.6%, 25.6% and 51.3%. That's an overround of 105.5%. Generally, under 110% is viewed as competitive, so users should be happy with that margin. On top of that, they also have guaranteed best odds on horse racing.
eSports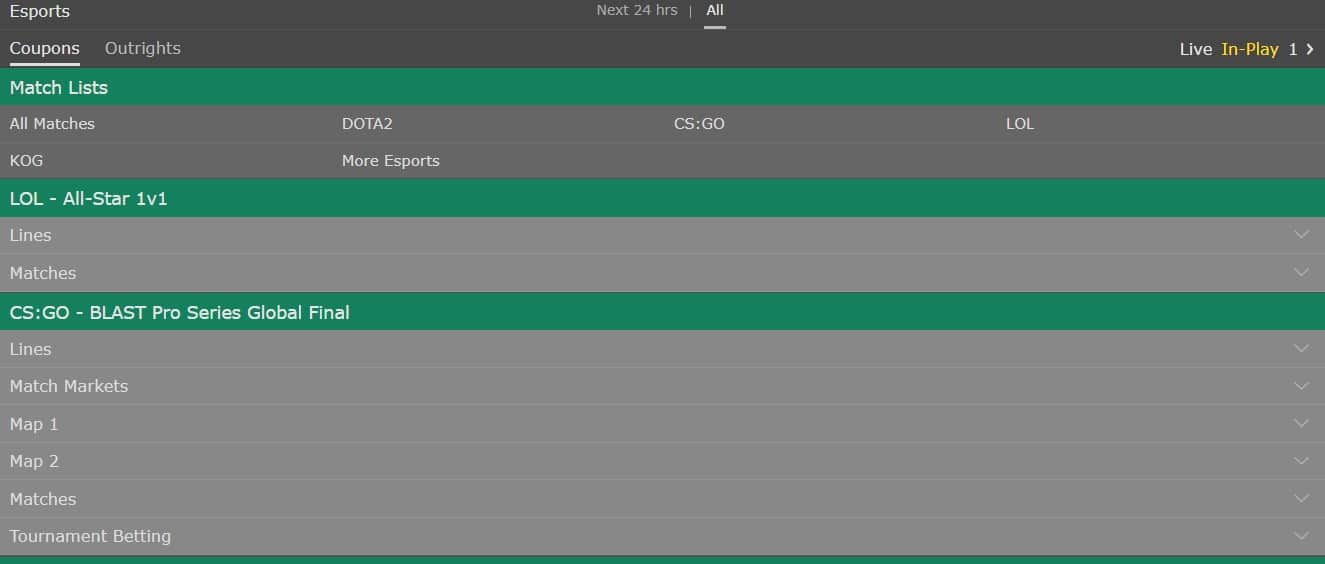 We mentioned e-Sports as part of our sporting list. However, we think it deserves a special mention of its own. That's because unlike many sites, e-Sports are not treated as an afterthought on Bet365. You'll find huge titles like CS: GO and DOTA 2, and also the likes of FIFA and R6. The e-Sports selection here is a great example of just how diverse the betting options at Bet365 is.
Other specials
And the variety doesn't stop there, as Bet365 also has a series of specials to bet on events throughout the world. This could relate to something politically or a prediction surrounding a TV show. For instance, at the time of writing, you can bet on both the outcome of the UK general election across 17 markets, as well as the Dancing on Ice winner. No one can say they lack variety.
Cash Out & Bet Builder

Both Cashout and Bet Builder options are available at Bet365. Cash Out allows you to take control over your bets and get a return before the bet has finished. What's on the table is clear and this option is easy to use and widely available. There's also an option to cash out only partially and even the ability to automatically cash out when the offer reaches a certain value, which is an incredible innovation.
It's even available on the go. So is Bet Builder, which allows you to come up with a bet of your own when the site doesn't have what you are looking for. This is becoming more and more common, but few manage to do it with the grace and versatility of Bet365.
Live offer
---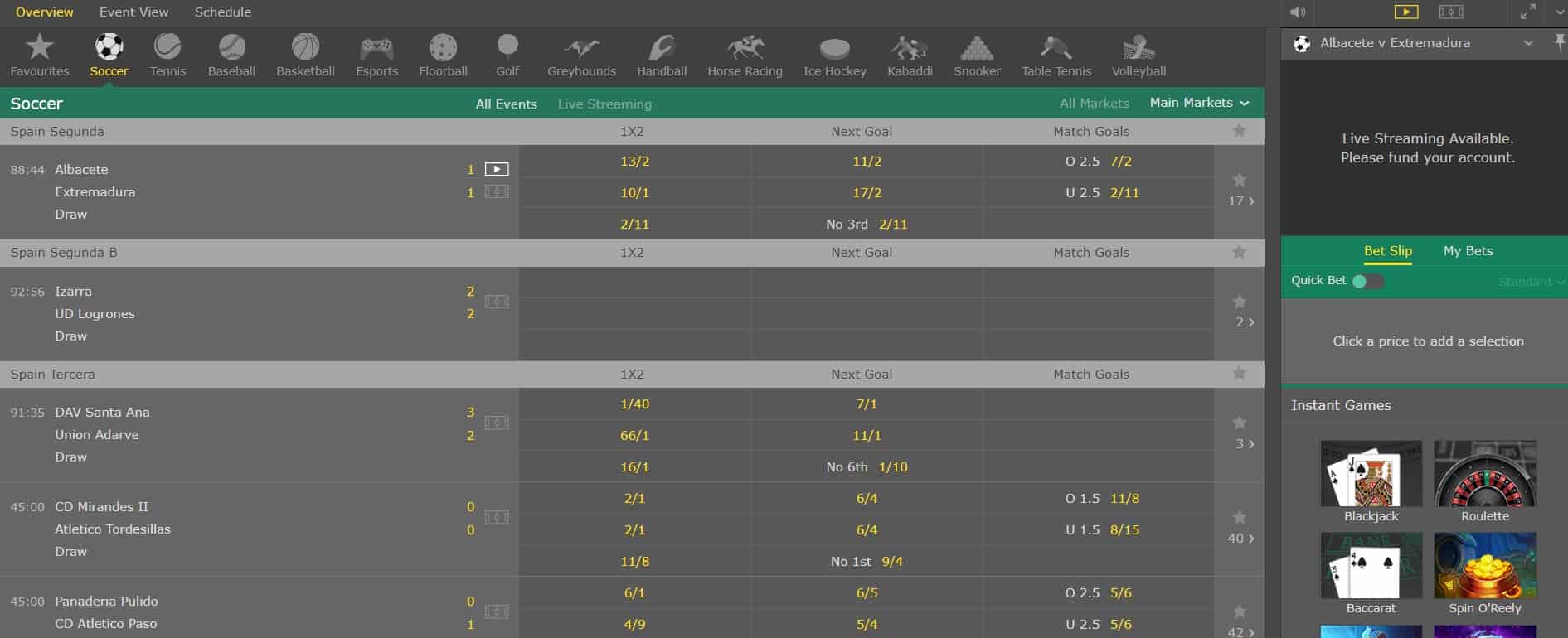 Just as the sports offer is massive, so are the live betting options. You'll be able to choose from a huge amount of sports in-play, including left-field examples such as e-Sports as well as the likes of Handball and Kabaddi, alongside more popular options.
Just as impressive as the variety of what's available is the quality. Everything updates so seamlessly, it makes betting live an absolute joy. There is also live streaming on multiple events from throughout the world and these streams are every bit as smooth as the site experience in general.
Security
---

We doubt that many people are seriously concerned that Bet365 might not be legitimate. They have one of the finest reputations in all of gaming and it is one that is well earned. But, for the sake of satisfying your curiosity, they are licensed and regulated by the British Gambling Commission for players in the United Kingdom. They are also available to players elsewhere via multiple other licenses covering various jurisdictions, for example they hold licenses from Malta and Gibraltar, to give a couple of examples. Wherever you play from, Bet 365 utilises encryption technology to keep your data safe.
Speaking of data, they also have an extensive privacy policy, including a cookies policy. There's a complaints procedure as well in case you do have any issues you feel haven't been addressed.
Finally, one particular area where we want to give Bet365 extra praise is due to its efforts with responsible gambling. Not only do they provide support and advice but also have options such as deposit limits, reality checks, time outs and self-exclusions. On top of that, the first e-mail we received from the site after signing up was regarding responsible gaming: something we can say is a first. In terms of security, we have no complaints whatsoever.
Service and Customer Support
---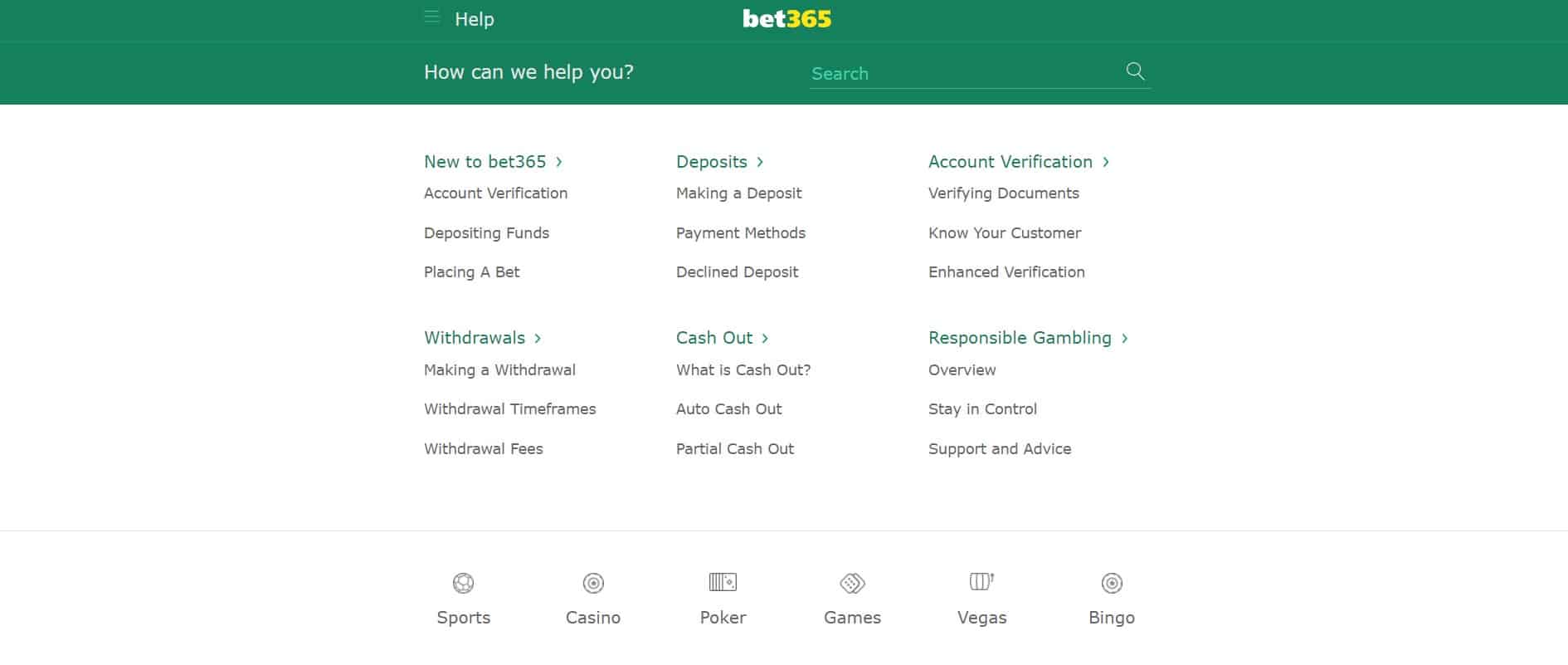 First things first, their help section is one of the best we've ever seen. A huge amount of effort has gone into ensuring that the user has all the information they could need. We had no trouble getting information regarding bank information, privacy policy, promotions or anything else for that matter.
However, we did want to find out if there was a loyalty program so went looking for the contact options only to discover it to be somewhat hidden. You can find it at the bottom of the help page, but it is easy to overlook so we do have a minor criticism there.
However, once you are there, you have pretty much every customer service option you can think of. These include post, web message, telebet, email, phone and live chat, with customer service available 24 hours a day, 7 days a week.
The team were also very friendly and informative, and have a good reputation in general, so it's not just our experience. The only slight downside is there was a small wait on the live chat. It is nit-picking, but when you have a site this good, something like that does stand out. Still, very, very good stuff overall.
Design and Usability
---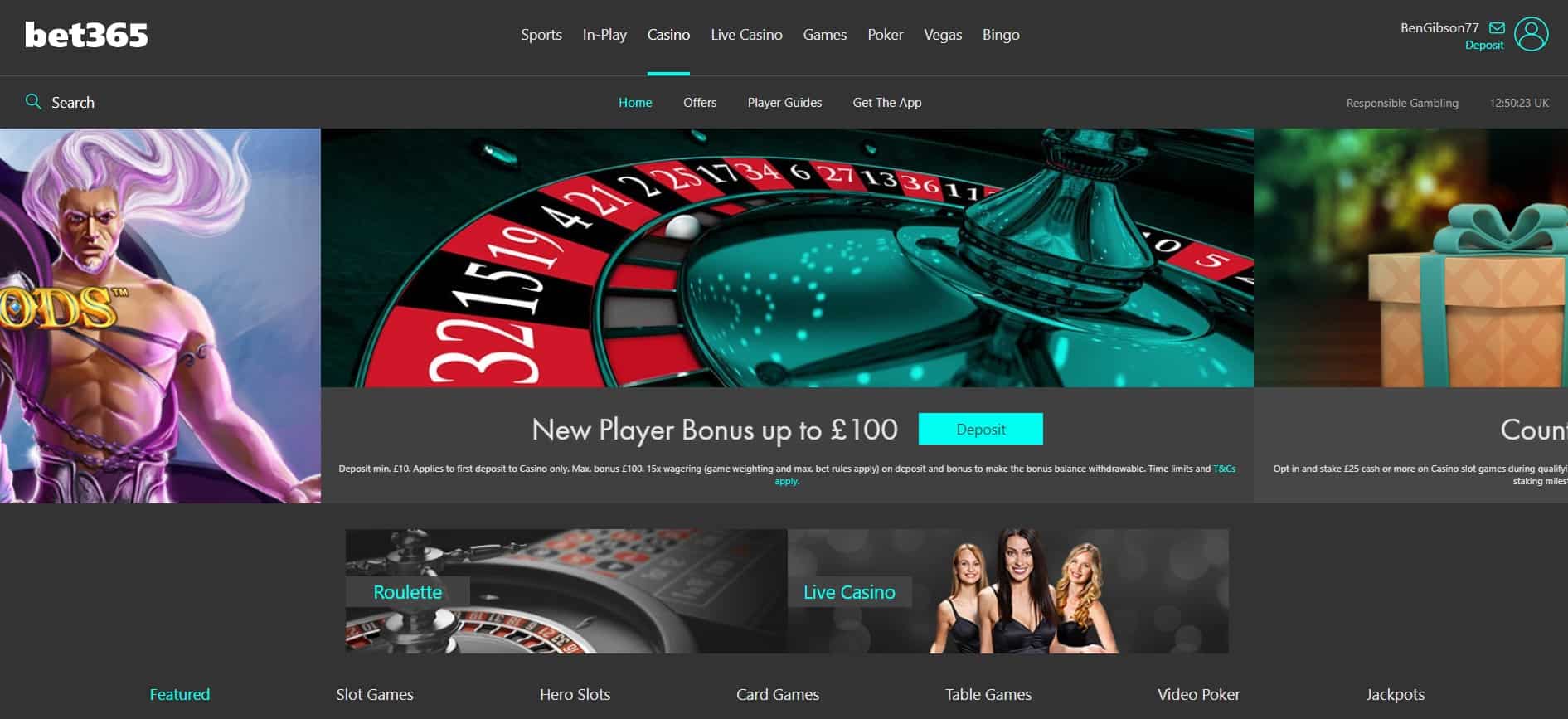 While the design of Bet365 might accurately be described as conservative – it certainly isn't flashy in any particular way – this site does dazzle in other, more subtle ways.
First off, the whole thing is brilliantly structured. It truly is amazing just how easy it is to use considering the sheer volume of content that is available. It always works seamlessly, with every action taken being as little effort as possible. It is clear that usability was the main driving force behind the design. For instance, we mentioned the promotions are neatly tucked away, and we can only imagine that is because it would interfere with their otherwise utterly precise layout.
Besides, when we say conservatively designed, we don't mean drab or dull, just that it's unlikely to reinvent the wheel from an aesthetic point of view. Besides, we're sure plenty of people will love its classy, elegant looks. Aesthetics are always subjective anyway. What is for sure is the amazing quality of the technical side of things.
Mobile
---
The mobile app for Bet365 is everything you want it to be. It looks and works just as great as the desktop version, which is simply astonishing considering the amount of content they manage to squeeze on here while barely missing a drop. You can even live stream via your mobile, live bet, manage your accounts and utilise promotions. All in all, it's tough to find much to criticise in this regard.
Other products
---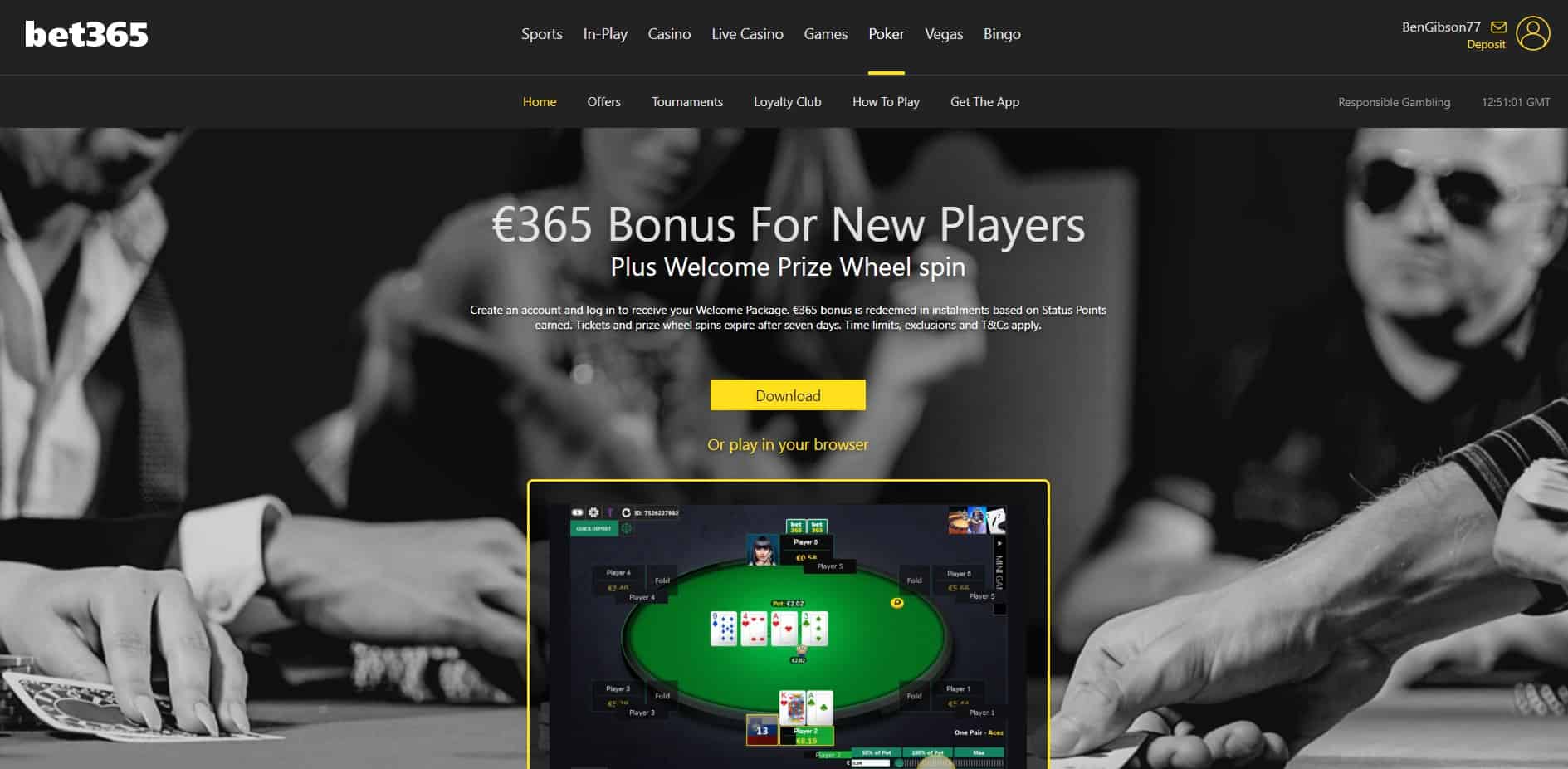 While Bet365 is, of course, best known for its sportsbook – and with good reason – it is no slacker when it comes to other options. Here you will also find a casino section, a Vegas casino section, a dedicated poker element, bingo, and other games. While it is truly impressive that it even has all these things, where it really blows most of the competition out of the water is with the sheer quality of each part of the site.
These are no mere afterthoughts, with the same painstaking detail that is paid to the sportsbook being shared by all these different elements. They deserve articles of their own. But for now, we'll have to be content and say that if you are looking for a jack-of-all-trades betting site, Bet365 should have everything you need.
Summary
---
Like we said at the beginning, there was little doubt that Bet365 was going to be good. You don't get to be at this level at a market this competitive without offering something special. And something special it indeed is. However, does it belong up there with the best of the best?
Well, there are some minor areas of improvement: live chat could be a touch quicker, a loyalty scheme could be more transparent. But really, these are very minor areas of criticism, especially when dwarfed by the overall excellence of the rest of the site. Sportsbook, live betting, customer service, virtual sports, e-games, promotions, banking options, site design and more are all areas where Bet365 is leaps ahead of most of the competition.
Make no mistake, Bet365 has to be in any serious conversation for the best betting sites in the world.