Asian Handicap betting is where different goal handicaps are placed on teams based on the perceived gap in ability. This removes bias and a draw as a potential outcome and provides a wide range of betting markets based on the number of goals scored.  
NG
Best Betting Sites for Asian Handicap
#1

Best Odds in betting industry
Asian Totals available
Superior Statistics provided

#2

Wide offer of Asian Handicap bets
Asian Corner markets also available
Add your "Asian" bets to Bet Builder feature

T&Cs APPLY, 18+ ONLY

Open Account Offer. Up to 100% matched bonus €50 in Bet Credits for new customers at bet365. Min deposit €5. Bet Credits available for use upon settlement of bets to value of qualifying deposit. Min odds, bet and payment method exclusions apply. Returns exclude Bet Credits stake. Time limits and T&Cs apply.

#3

Plenty of Asian Handicap markets
1st Half/2nd Half Asian Handicaps available
Possible to Cash Out your "Asian" bets
Asian Handicap Meaning and How it Works
In a nutshell, an Asian handicap is betting on not just which team which you think will win, but by how many goals you think they will win by as well. This allows bookmakers to remove perceived bias in abilities and eliminate the possibility of a draw. This is done by applying a goal handicap depending on which side is perceived as the favourite. Sounds pretty simple, right?
You may be wondering then where all this confusion comes from, why you need to have an Asian handicap explained, or – if you have tried to look into these markets before – why they appear to be so much more complicated.
A big part of the reason for these misunderstandings is that the Asian handicap can actually be broken down into different markets. Due to the fact that Asian handicap betting is so often only referred to under that term, people often think that it refers to one singular betting concept. But having the Asian handicap explained is actually a few different explanations in one.
Therefore, when people look at markets and see a bunch of additional options, they assume they have misunderstood the idea. However, these are easy to break down and get your head around, meaning there's no reason to be intimidated by detailed betting sheets. If you get hooked on "Asian betting" check our extensive guide to Asian Corners betting.
Asian Handicap betting markets
Here's a quick look at the different kinds of Asian handicaps available to you.
Level Asian Handicap
This is probably the easiest to understand. A level Asian handicap is where there is no perceived difference in the abilities between the two teams. This means that the handicap for each is zero. This is the same as Draw No Bet, and this is often referred to as Draw No Bet.  There is one key beneficial difference compared with the traditional markets which is that the case of a draw, the bet is voided rather than lost, meaning your stake is refunded. We're seeing those benefits already!
Single Asian Handicap
This is what most people mean when they refer to Asian handicap betting. The better team will have a minus handicap and will need to score by more than that set handicap in order to win.
So, for instance, if team A has a handicap of -2, they would need to win by 3 or more for the bet to be successful. If their opponents had a handicap of +2, then they would only need to lose by less than two in order for the bet to be successful. In the case of their being two goals against the handicap either way, both the -2 and the +2 gets refunded.
The idea behind this is to create an even betting field between these two teams, so that the differences in team quality is eliminated.
The easiest way to understand Asian handicap betting is that the handicap given is the points they start the game with. Or, take the final result and then add the handicap on at the end to discover if your bet was successful.
To use an example, let's say Liverpool have a handicap of -2. This means that they need to win by at least three because 3-0 minus 2 goals would be 1-0. While 2-0 would be a 0-0 draw. Conversely, if their opponents had a handicap of +2, then they are effectively starting the game at 2-0 in their favour. Therefore, it would require a minimum of three goals to beat them, as the score with the handicap would be 2-3. Two goals against them would make it a 2-2 draw. Here's a few examples to help you out.
If you bet on
with a
and they
your bet
Team A
-0.5 & -1 handicap

win by two goals or more
win by 1 goal
draw or lose

Team B
+0.5 & +1 handicap

win or draw
lose by one goal
lose by two goals or more

Team A
-1 & -1.5 handicap

win by three goals or more
win by two goals
win by one, draw or lose

Team B
+1 & 1.5 handicap

win, draw or lose by one
lose by two goals
lose by three goals or more
If you are still having trouble, imagine a game that has two legs. If a team scores two goals in that game, then they come into the second leg of the game already two goals up. This means that, at the opening bell, the game is effectively 2-0. If you can understand how points are carried over from previous legs, then you already understand the core concepts of the Asian handicap.
Something that people do get confused about is the use of half goals, however. What this does is ensure a winner, and all you need to do in order to understand it is to, once again, do those sums.
Say team A start with a -1.5 handicap, which for practical purposes is essentially the same as a -1 European handicap,  they would have to win by two or more, as opposed to three as was the case in our last example. That's because two goals would put them .5 goals ahead of the opposition, while with a -2 handicap, it would come out at 0-0.
Switch it around again and say their opponents have a +1.5 handicap, so the game effectively starts 1.5 – 0. In order to win, all they need to do is not lose by 2 or more, because one goal would give you a result of 1.5 – 1.
It's not surprising that this confuses people, because you can't have such a thing as half a goal in an actual game of soccer. However, when you just do that simple sum, you can easily understand how it works and also the advantages of ruling out the possibility of a draw.
In order for you to understand how this works simply, check out the table below which you can use as a reference point and a tool to better understand this concept.
If you bet on
with a
and they
your bet
Team A
-0.5 handicap
win by any amount

draw or lose
wins

loses
Team B
+0.5 handicap
win by any amount or draw

lose by any amount
wins

loses
Team A
-1.5 handicap
win by two goals or more

win by one, lose or draw
wins

loses
Team B
+1.5 handicap
win, draw or lose by one goal

lose by two goals or more
wins

loses
Split Asian handicap
This is where a lot of people stumble, but don't worry. Split Asian handicap betting isn't about making things more complicated: it's about making them more versatile. Here you'll have two handicaps, which naturally seems confusing. However, let's take a quick look at an example.
So, let's say team A are the favourites, and they have a handicap -0.5 & – 1. Do note that in many instances, this can also be written as -0.75.  What this means is that you have two results, and your stake is essentially split in two. So, if that team score one goal, you have two different results in the match and therefore two different pay-out results.
The first handicap is -0.5. The end result of this match would be 0.5 – 0. This means that you won that half of the bet. If you are having trouble, remember that in practical terms this is no different than your final result odds, as you win with any kind of goal advantage.
The second handicap is -1, meaning the end result of the match is 0-0, resulting in a draw. This means that you receive a refund of this half of your stake. If they scored two goals, you would win by both halves of your stake, and receive the full amount.
Let's do this the other way around so no one is confused. Say team B has a handicap of +0.5 – +1. So, we have two score lines starting the match. If the opponents won by a single goal, then the first scoreline would read 0.5 – 1, meaning they would lose that half of their stake. The other scoreline would read 1 – 1 meaning that the other half of the stake would be a draw and thus refunded.  Remember that a +0.5 Asian handicap is the same as a Double Chance bet on that team, as you can win if your team either wins or draws the match.
Therefore, this would result in the bettor losing half their stake. With that same handicap, a goalless game would result in scorelines of 0.5 – 0 and 1 – 0, which would mean that they would win the full stake.
Essentially, this lets you place two bets in one and really spread out your risk. The tactics behind this, to be fair, can call for careful consideration. Nonetheless, the math behind the result remains simple, and if you are still having any trouble with it be sure to check out the table below as a reference point.
If you bet on
with a
and they
your bet
Team A
-0.5 & -1 handicap
win by two goals or more

win by one goal

draw or lose
wins

wins half a stake

loses

Team B
+0.5 & +1 handicap
win or draw

lose by one goal

lose by two goals or more
wins

loses half a stake

loses

Team A
-1 & -1.5 handicap
win by two goals or more

wins by one goal

draw or lose
wins

loses half a stake

loses

Team B
+1 & 1.5 handicap
win or draw

lose by one goal

lose by two goals or more
wins

wins half a stake

loses
Alternate terminology
A few other important notes about terminology, when you bet on a whole number Asian handicap – so, for example, +1 – these are often known as Asian Handicap Full Lines. If you bet on a half number Asian handicap – so, for example, +0.5 – these are often known as Asian Handicap Half Lines.
Finally, split handicaps are often known as Asian Handicap Quarter Lines, or two-way handicaps, and they work the same way but can be written differently. So, for instance, you may find that +0.5 & +1 is instead written as 0.75, but these work the exact same way.
The advantages of Asian Handicap betting
Now we've have explained the Asian handicap and gone on an extensive tour of all things Asian handicap, we hope that you can see that this really isn't anywhere near as complicated as it is often reputed to be. So then, if the experts aren't utilising this market because it is some deeply difficult betting secret that only they understand, then what is it all about?
Well, Asian handicap betting has a ton of advantages, and we are going to round up some of our favourites.
1) No draws
Well, you can draw in the case of full lines and Level Asian Handicap Betting. However, even in those instances, the bet is made void, almost as though the slate is wiped clean. That's because with Asian handicap betting, it's all about winning or losing. That means that in the case of half and quarter bets, you are guaranteed a conclusive result. Not only does that make the game more interesting but it also has another knock-on effect, such as …
2) Better odds

As there must be a winner – either that or the bet is voided – this means that the overround is trimmed down to just two results. As a result, your odds are, in real terms, higher than they would be otherwise. And let's face it, when it comes to betting advantages, there's nothing more satisfying than a real, calculable odds advantage. See our helpful guide to understanding betting odds here.
3) You can still bet on your team and win against the favourites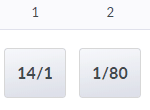 It's difficult when you think your team is going to lose but backing your opponents feels wrong. That's because, as a fan, you want one thing, but as a bettor you may want another. One of the things which makes Asian handicap betting so unique is that winning is still possible even if the team you have backed loses the game, so long as the Asian handicap still keeps them ahead.
This way, you can get behind an underdog side without feeling like you've backed a sure-fire loser, and still have something to celebrate when the final whistle is blown. On a similar note…
4) It keeps one-sided games interesting
Unfortunately, when a game looks very heavily favoured on one side – especially if you agree with the consensus – it can be dull both as a viewer and a bettor. It's hard to get excited when you're pretty sure of the result, and it means that betting will either mean you are backing a team you think will very likely lose, or you are betting on something with a very low potential return.
Asian handicap betting changes all of this. It allows you to get invested in the action even if one team is 3-0 down. After all, if you have a -4 Asian handicap, it's still all to play for.
5) Accumulator use
One of the best uses of Asian handicap betting is with accumulators. Because it can eliminate the draw, you can increase your chance of winning across several games. Think about it, draws are hard to predict, but the likelihood of say, 12 games going without a single draw is very low. Here, you take the outcomes from three to two and it also means you get to pick a winner for every single game. This, alongside those improved odds, make this an excellent betting option.
Check our extensive guide to Accumulator Betting and Promotions here. 
Tips on Asian Handicap betting
If you're happy you've had the Asian handicap explained sufficiently and you want to give it a try, then you are probably wondering the best way of approaching it. Well, with that in mind, here are five tips to help you on your way to success.
1) Learn how to do the math fast
While we have provided tables and detailed explanations, the best way of getting the most out of Asian handicap betting is to work out the results for yourself. That way, understanding the odds at a glance is just as easy as regular betting.
This does have advantages because quite often you are given a lot of betting options and being able to understand everything quickly helps you locate the best bet. On top of that, this is absolutely necessary for live Asian handicap betting, where a slow response may make a big difference to your payouts.
2) Better odds doesn't mean a lack of risk
Having better odds is great, and is one of the key reasons that people turn to the Asian handicap. With that said, don't let this improvement and reduction of possibilities make you too confident in your bets. You are still betting real money and there's still a real possibility of losing, so be every bit as cautious as you would be otherwise. Remember that better odds doesn't mean an unwise bet is anything other than an unwise bet.
3) You may have forgotten the draw but the teams haven't
The removal of the draw as a losing possibility often changes the way people view games and make them forget that the tactics of the teams will remain the same. If a team would be likely to try and ground a game down to a goalless finish – or if that is a serious possibility between two defensive teams, for example – the fact that you are going into this bet not thinking in those terms does not change the likelihood of that outcome.
So, take the possibility or a draw result in the game just as seriously, and adjust your handicap bet accordingly
4) Take advantage of all the options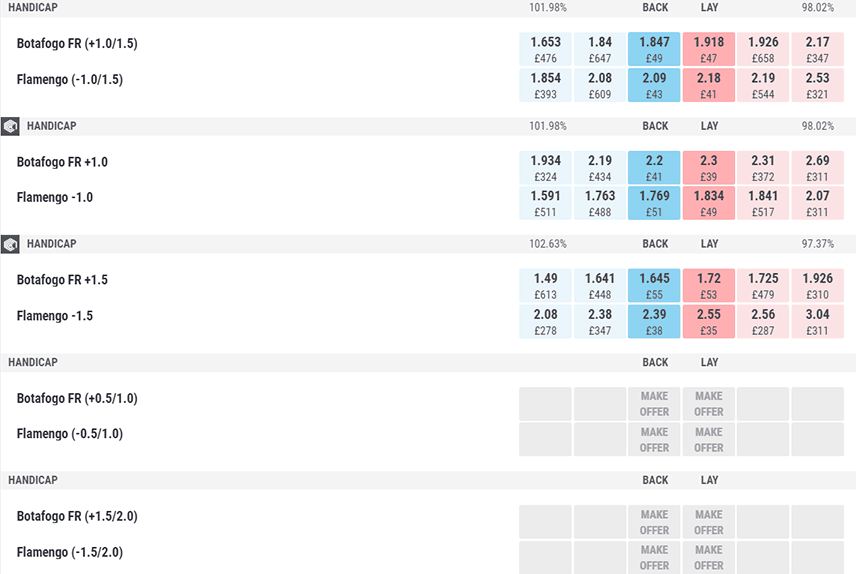 The versatility of Asian betting markets is one of the best things about it. However, as we said in our explanation, people are often comfortable with full lines but start to be put off by half and quarter lines. Despite this, these are both excellent options and might actually suit you better.
The irony of quarter lines – or two way bets –  is that people are hesitant to use them, but they are actually custom-built for the more conservative player. So, make sure to utilize everything these markets have to offer when the time is right.
5) Still do your research
Asian handicap betting is a different way to bet, but the essence of how to approach it is the same. This is a prediction about how two teams are going to perform and the best way to do that in a smart way is to research the teams, their form, their history and all the usual advice you would follow in all other forms of betting. The rules may have changed, but the game is still the same.
Check our list of betting sites with best statistics here. 
Asian Handicap FAQs
What is Asian Handicap betting?

To put it simply, Asian handicap betting is any kind of betting where a team is handicapped via goals according to their abilities.

Who decides the handicap?

Bookmakers and the market in general dictates the handicaps. But the easiest way of understanding the handicap is that the bigger the favourites, the larger the handicap against them, and vice versa.

What is an example of a winning Asian handicap bet?

So, let's say the favourites have a handicap of -2. This means they are starting the game two goals down, so they would need to score three goals in order for that bet to be a winner.

Why are some handicaps in fractions?

The use of fractions changes the result of games because the starting scoreline is different. Simply take the final result and add the handicap and you'll get the final score. One key effect of fractions is it also eliminates the possibility of a draw.

So, a game can't end in a draw with Asian handicap betting?

It can but not if the handicap is a fraction. If there is a handicap though, the bet is voided as opposed to being a loss. In other words, you cannot lose via a draw in Asian handicap betting.
Conclusion
Although intimidating to many, there is arguably no form of alternative betting which offers the same level of value and customization as the Asian handicap. It isn't anywhere near as hard to understand as people believe. Making the effort is absolutely worth your while, even if you don't quite consider yourself an expert, while market is also being in depth enough to satisfy those that do.