Corners – Betting Terms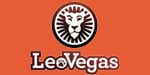 Corners or corner kicks in football occur when one team is trying to score a goal but a player from the other side blocks the ball from entering the goal and thus slightly changing the path of the ball but continues to roll in the same direction.
A corner kick can only be taken from one of the four corners of a football pitch. Those football clubs that are advanced do have flags at all the four corners. The flags have their purposes which include helping the referee make the right decision when the ball flies over at those regions. They also help the referee check and ascertain that the ball is placed at the right position when a corner kick is to be taken by a professional football player.
Now, the bookies have made good use of corners by introducing them into the market for betting purposes. "Corners" on its own is too general which is why the bookies like Unibet, William Hill, bet365 and Betvictor came up with narrower or more specific options. The options are like "Total corners", "corners 2 way", "first half corners", and the "second half corners". All of these specific options have their own meanings and at times, they can all be found in a single match. Nevertheless, one of them here is common in most football matches and that is the "total corners" option. The others rarely exist with the absence of this option. They make less sense when they exist without the presence of "total corners" option.
Since "corners" alone is too wide, I have taken an initiative to describe the other options under "corners" in more details. So, stay with me.