The reason corner betting is one of our favourite betting markets is it is at once so easy to understand and yet provides plenty of depth in terms of strategy and opportunities to outwit the bookmakers. So much so that alongside the more general tips and tricks you can find here, we also have great articles focused on more specific options for this market, including Alternative Corners, Asian Total Corners and Corners-2-way.
NG
Best Betting Sites for Corner Betting
#1

Plethora of Corner betting markets
Start with "1X2 Corner" (1HT/2HT)
Try Corner handicap market - "Co HND (1)"

#2

Corner betting on games from all across the world
You can Cash Out your corner bets when you're winning
Smooth live betting site - perfect for in-play corner betting

#3

Impressive Selection of Corner Markets
Try "Corner Handicap" with this bookmaker
Great Odds for "Total Corner" market
Strategies for corner betting predictions
There are a lot of ways of approaching this market and a lot of different factors to consider when making a corner betting prediction. With that in mind here as some of the most important things to consider when coming up with a winning corner bet strategy.
If you have two teams that have similar

odds

of winning, the losing team often has a higher number of corners

When favourites fail to score but are consistently on the attack you can generally expect a high number of corners

Typically, when favourites win, you can generally expect around 5 corners, and this often increase to roughly 8 when they lose, and that also increases when they lose for the majority of the game. These are all averages but should give you a rough idea of typical responses to changing game dynamics.

If the favourite fails to score in the first half this can often lead to a far more aggressive response in the second, usually meaning more corners

Conversely, a winning team generally becomes more defensive, and this usually sees a surge in corners even for strong teams

The corner betting rules are generally very simple and self-explanatory, and usually stay consistent across different bookmakers. One common rule to keep in mind is that bets are settled during normal time meaning that injury/stoppage time does count but extra time does not. Do however, check the individual rules for your chosen bookmaker in this regard just to be safe. Another thing worth checking is the rules in case of match abandonment on this market, as there is sometimes a difference between bookmakers on occasion. Adjust your strategy if your bookmaker's policy is different than expected on these or any other common rules.
And speaking of strategy, there are specific techniques that a lot of smart bettors use when it comes to these markets. Here are a couple of examples.
In-Play corner betting strategy
As much as any other market corner betting really rewards people for betting and watching along live because so many of the dynamics that affect these particular results are very fluid.
In other words, the likelihood of the corner bet outcomes is affected by everything that is going on during the game and you can make better predictions if you stay sharp and update your betting strategy with ongoing events. A really simple example of this is if a game sees both teams playing quite conservatively, then the number of corners is likely to drop because that game will likely see fewer attacking predicaments in general.
Similarly, substitutions can affect these outcomes. Say, a very accurate player is taken off for someone who shoots more but hits the target less. These are just a couple of examples and we're going to go into more of the things you'll need to know to keep betting as smart and as strategically as possible. But the first thing to keep in mind is that these markets are ever-changing, so keep your eyes peeled and think fast to get the better of the bookmaker.
Pressure Points
This strategy is employed during in-play betting and sees you take an Over market during high pressure situations. That means that this strategy is most effective when the game is of great importance, we're talking knockout tournament games, championship finals or even the occasional feud fuelled encounter (think Man United vs Man City, for instance).
When the losing side is controlling the ball with 1 goal against and less than 15 minutes to go, you are in prime position for an Over bet because that situation can easily see the number of corners go up very quickly in a very short space of time.
The losing side has little to lose, everything to win and not long to make the comeback. This can create a barrage of offence that may not be best defended especially after a tiring game, meaning many of those deflections end as corner kicks. That is why this strategy is known as pressure points, because you're taking advantage of an unusually high number of corners which can be the result of such a high-pressure situation.
Early goal Under strategy
This in-play betting tactic is ideal for those looking to go Under and is based largely on the prediction of a match cooling down, likely with an equaliser. If a goal is scored fairly early on in a game, say, within the first half, then the odds of the Over market may become shorter because the bookmaker is anticipating a more aggressive offensive response.
However, they may be jumping the gun, as an equaliser long before the final minutes could see things cool down considerably. If there aren't too many corners before that equaliser, then you could get good odds on the Under market before they readjust. It's all about predicting how teams respond, alongside their accuracy in this situation. What you will notice about both these strategies is how time is of the essence in deciding whether the pressure is significant enough to go Over or Under.
Choosing a bookmaker for Corner Betting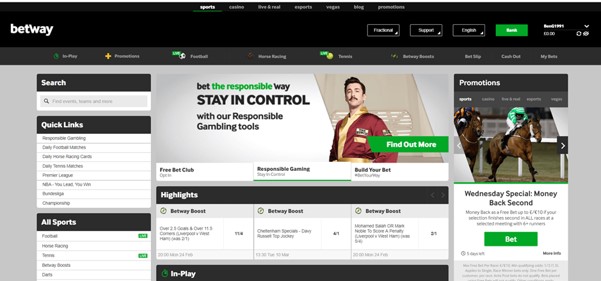 We have of course already discussed some of our favourite bookmakers when it comes to corner betting, however, just in case one of our picks doesn't take your fancy and you want to look elsewhere, there are some general tips on what you will want from a good bookmaker for this market.
Much of this will, of course, be generally true when looking for the best bookmakers but certain attributes are more important on a versatile, strategy heavy market like this.
First and foremost, you'll want to pick a bookmaker with a reputation for fair odds, corner betting in bet9ja for instance, is one of the most sought after options for that reason, as quality odds makes all the difference in whether the Over or Under selection is the right one for you.
You'll also want a bookmaker that has a world class live betting experience. We've already discussed at length just how important reacting quickly to ongoing events can provide you with the best betting strategy for corner bets and of course having a site that is capable of keeping up with your pace is vital to making this work, especially if you plan on betting on mobile.
Naturally, you'll also need a bookmaker that has a wide selection of betting markets, having the corner markets to choose from is a pretty basic requirement in this regard.
A couple of other important considerations are that the bookmaker has promotions that can be used with this market, as well as plenty of accumulator options because this is a great market for building a smart, sophisticated accumulator with the potential for big returns. Beyond that all the usual stuff of course applies, you'll want a trustworthy, high quality bookmaker with great customer service, a huge betting selection and relevant payment options.
Conclusion
If you came into this article thinking that corner bets were one of the simplest types of betting, we really hope we were able show you some of the depth you can find within this market.
Although there might not be the same amount of hype surrounding it, you're unlikely to see many newspapers discuss a particularly exciting corners market, those who have invested the time to understand the level of strategy that goes into making smart predictions on a corner bet know it is every bit as interesting, in-depth and exciting as picking an outright winner.
If there's one final tip we can leave you with it's that in order to fully get the most out of this market, you need to think about it just as carefully as you would backing a winner, or any other betting market. It might not make many headlines, but if you put in the effort, it does have the potential to make you a more successful bettor.