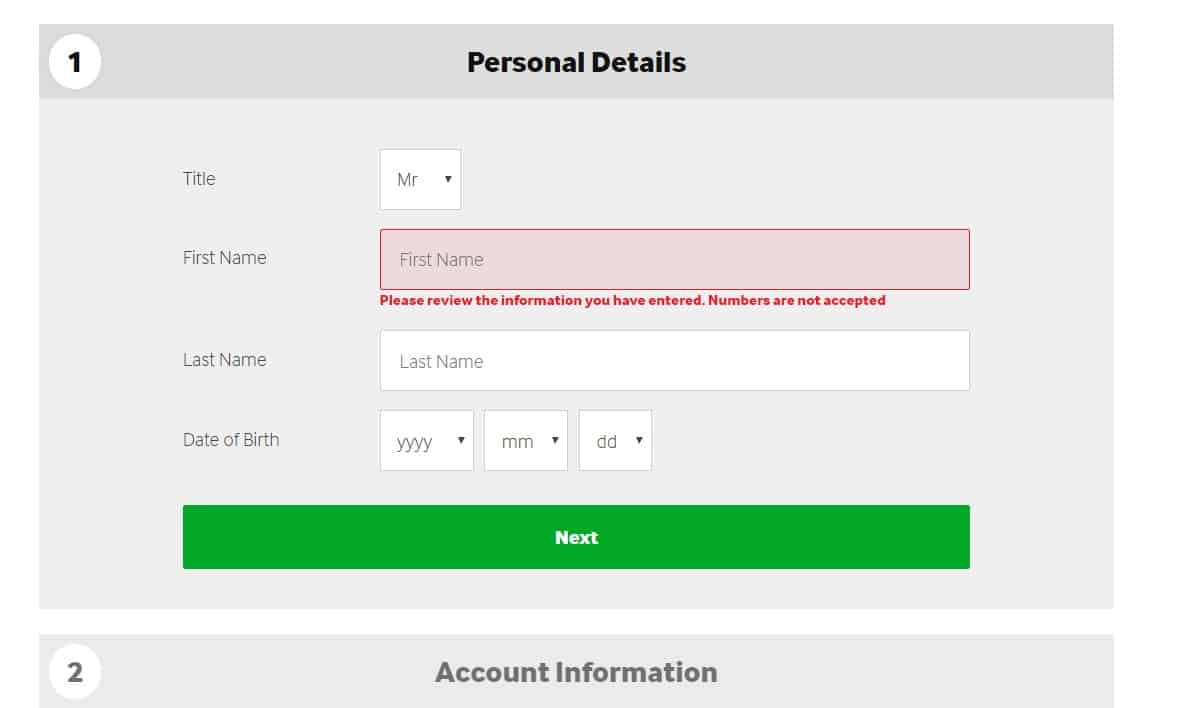 Well, Betway hardly got to the level of success they are at by making signing up to them difficult. This is a really simple sign up process, simply enter your name and date of birth before moving onto the next step.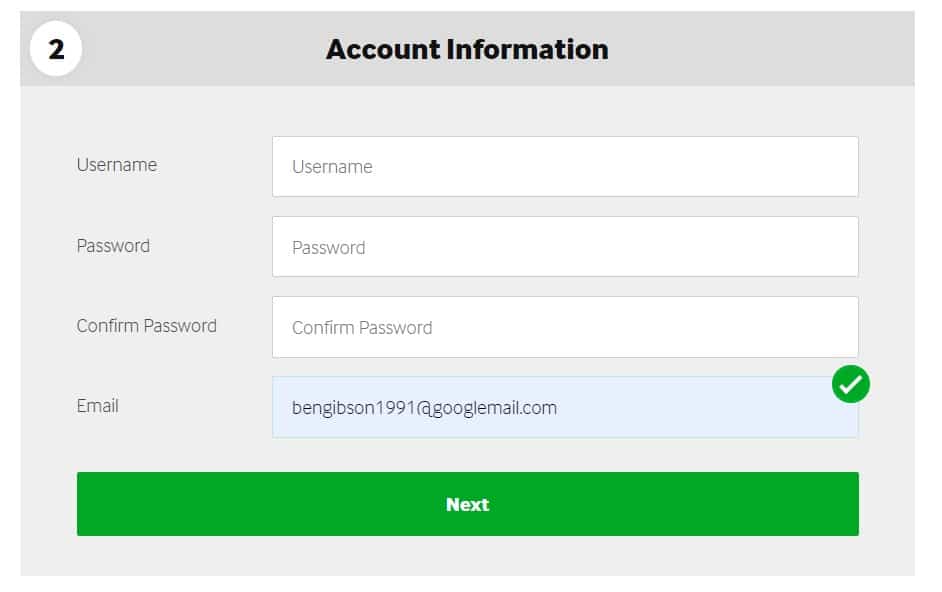 Next up you'll need to create a username and password. This is a very popular site so a lot of usernames are taken but with a couple of tries you should find something to your liking.
Of course, you'll need a strong password to keep yourself protected, as well as a legitimate e-mail address to proceed. Passwords must be between 6 and 20 characters long and must contain at least one letter and one number.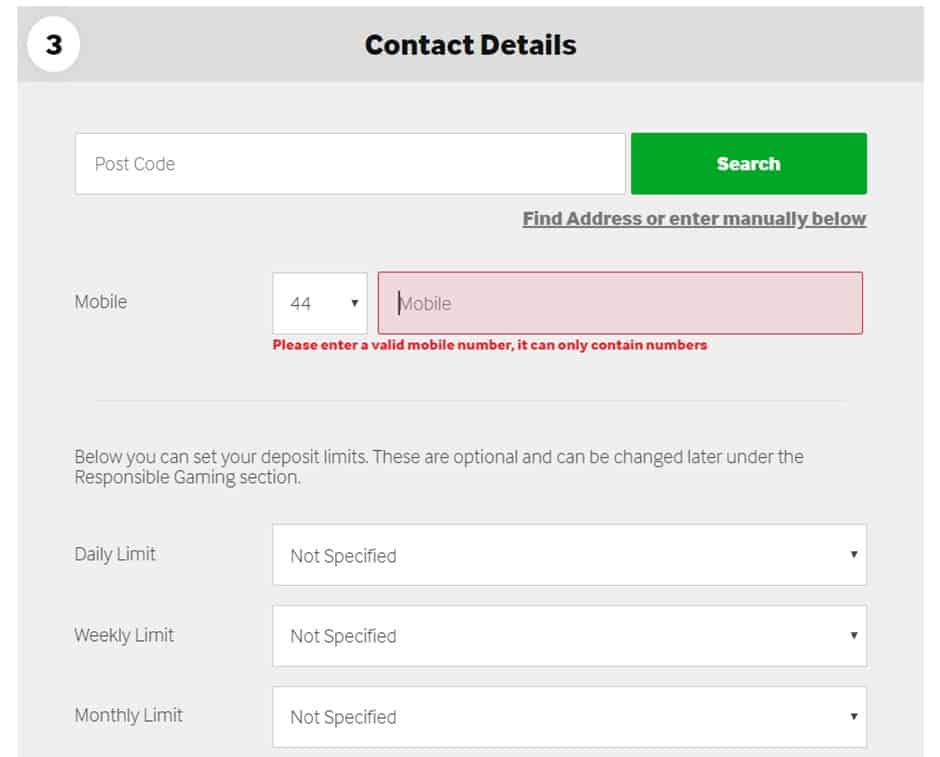 Inputting your contact details couldn't be easier as you can simply add your postcode and find your address. You'll also need to add a mobile number here.
However, if you are worried about being bothered by Betway there's no need as you'll see in the final step that you have the option to choose how Betway contacts you. There's also the option to include daily, weekly and monthly limits, which is a hugely important tool and shows their commitment to responsible gaming.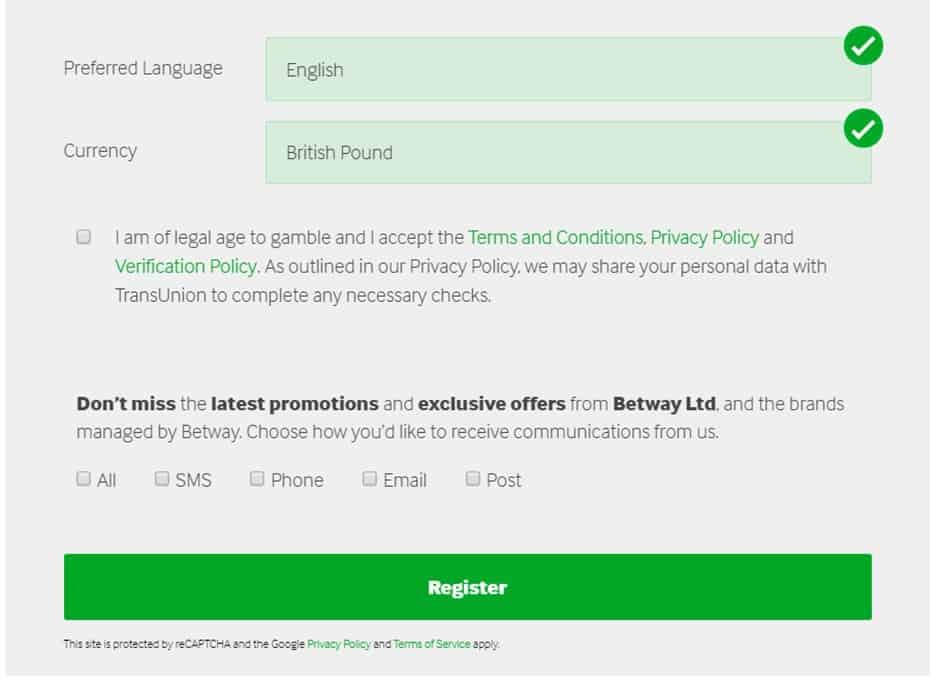 The last part of this registration process has you choose your preferred language and currency, alongside accepting the terms and conditions and, as we mentioned, choosing how to receive communications. Finally, hit that register button and you are good to go.
We have nothing to criticise here, it's easy to understand, explains itself well, has plenty of options and everything works as it should. This shouldn't take you longer than a couple of minutes. You don't even have to enter your bank details in order to sign up to the site meaning there's no pressure to add funds if you don't want to. And if you do, you can sort out your banking details the moment you have registered.