Virtual sports, which are the main component in virtual sports betting, are video games that computer software plays to simulate a sporting event, race, or contest. Algorithms determine the outcomes and you don't need to have any real skill to participate.
NG
Top Virtual Sports Betting Sites
#1

SIX different Virtual Sports providers!
Try a unique market: Virtual Cock Fighting
Multiple sports available - from Football to Speedway

#2

Virtual Sports providers: Golden Race & Bet Radar
Available Virtual Sports: Football, Greyhounds, Horses
Available Virtual Sports: Tennis, Basketball, Speedway

#3

Check yourself in Bonanza League!
Multiple virtual football bets available
Up to ₦7,500 Free Bets from Virtuals!

#4

Fantastic Zoom Soccer bets!
Wide variety of Virtual Sports
Try exciting Bet9ja Firebets
Virtual Sports Betting Tips and Strategy
Do you need to strategize to win a virtual bet? Absolutely, and every punter is looking to take a step away from losses and an opportunity to make a profit. These 5 tips provide you a reliable guideline for desirable outcomes when wagering on virtual games:
Be Wise When Selecting Your Virtual Sport
Sites like Betfair give you a choice of 8 different virtual sports appearing under 7 different headings. It's common to think that betting is essentially the same across these sports, but of great significance are the different parameters featured in each sport.
With such high volatility arising from a great deal of randomness, the best way to sway the odds to your advantage is going for sports with fewer betting options. Statistically, you have a better chance to pick a winner than if you went for a sport with many betting options.
Bet Small Amounts
The high degree of randomness above makes it difficult to make, with certainty, a prediction of the winner of an event or a successful bet. Such a volatile market makes working with smaller bets a fundamental principle if you want to keep a safe distance from heavy losses.
Stop Chasing Your Losses
You're placing pieces of smaller bets, but you're seeing them lose continuously. So, you start increasing the value of your wager. This is the quickest way to smash your bankroll!
You'll find it hard to win on virtual sports sometimes. The sensible thing you can do is change your sport or quit entirely for later. Chasing losses hardly brings along positive outcome, but taking a break to regroup and reassess your strategy does.
Read our extensive guide to Bankroll Management here. 
Target Certain Bets
Choosing the right sports for your bets helps you to maximize your chances of winning. Your choice of bets on these sports also matters. Here is a combination of sports and bets types that we find to offer better winning chances:
| Sports | Result |
| --- | --- |
| Football/Tennis | Match Result |
| Speedway(4 riders) | Win Bets |
| Greyhound Racing (6 runners) | Each Way Bets |
| Horse Racing (6-8 runners) | Each Way Bets |
| Horse Racing (6,7 runners) | Win Bets |
| Greyhound Racing (6 runners) | Win Bets |
| Cycling (6, 7 runners) | Win Bets |
| Trotting (8 runners) | Win Bets |
| Cycling (6-9 runners) | Each Way Bets |
Back the Favorites More Often but Not Always
Even with such randomness built into virtual sports, favorites are weighted for these events, meaning that over a set of events, the favorites are to win or at least in the 'each way' places more frequent than outsiders.
It's, therefore, a good practice if you back favorites each way more often. They'll probably come third or second in an event if they don't win. This generates you some return.
What is Virtual Sports Betting and how it works
Virtual sports betting is the process of wagering on virtual games provided by a bookmaker. Since a random number generator determines the outcomes, the results cannot be influenced in any way. Thus, all players view the same schedules and outcomes and pick a winner in a non-bias way. The games are available and can be played at all hours of the day. Bettors can wager on the outcome of the game while analyzing the provided histories of the players as well as the odds.
Although there has been an increase in the popularity of laser tags virtual games, in this article, we will cover the predominant virtual sports such as Football, Horse Racing, Tennis, Basketball, Speedway, and Greyhound Racing among others.
As we mentioned before the use of a random number generator in virtual sports means that with each competition, the gaming simulation results in an unpredictable outcome.
Thus, similar to a real sports match, no one knows the results of the virtual event. More so, each match offered by bookies has to be approved by independent/relevant online regulators to ensure that the betting sites do not alter the odds to work in their favor.
The concept behind how virtual sports works is very easy to understand. Let's take an example of a virtual football match. Here, you will be provided a list of fixtures, a simulation of a league table, as well as numerous traditional markets. You can wager on the winner of the match (aka 1×2 Betting) and also other bets such as Correct Score, double chance, and over or under 2.5 goals.
Since the match is presented visually, you have the option to fast forward to the end of the game to check the results. This is ideally the main difference between virtual and real sports -the result.
With a virtual game, you can wager in as many mainstream sports as you wish within a given time without the need to wait for the actual event to take place.
Better yet, there will always be numerous events across the sporting spectrum to wager on and is the reason why virtual sports betting has gained so much popularity.
Most Popular Virtual Sports
Like in real sports there are plenty of different disciplines in world of Virtual Sports Betting. Let's take a look at the most popular ones:
Virtual Football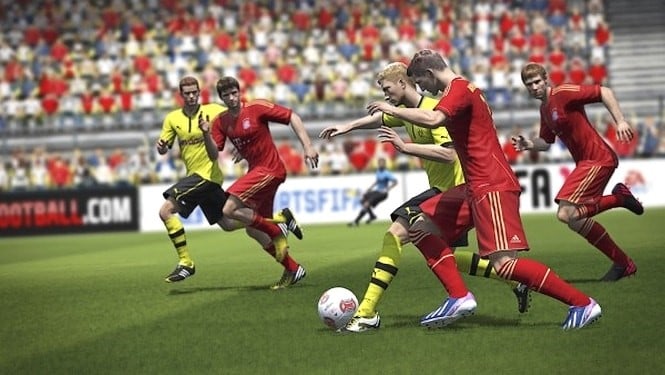 Virtual football is one of the most popular virtual games and is a good place to start for beginners since it is easy to learn. Football not only has a solid fan base but its bets are easy to understand. Some of the bets available include halftime, fulltime, handicap, and total goals. Video footage of games come with stunning live backgrounds and are delivered in amazing graphics to enhance the feeling of reality. The matches last only a couple of minutes and also features professional commentary. Bet9ja offers a very interesting Zoom Soccer virtual football product – check its review with tips how to win here. 
Virtual Horse Racing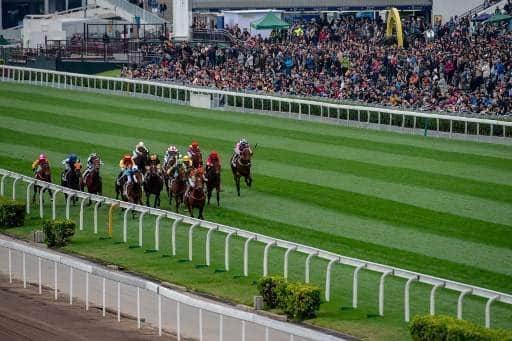 This is another popular virtual sports which also offers similar betting options as real horse race such as tricast, forecast, win, and place. It is estimated that virtual horse racing accounts for approximately 25% of all bets placed on horse racing at online bookies. It then goes without saying that the providers have to go the extra mile to deliver quality virtual betting experience.
Virtual Greyhound Racing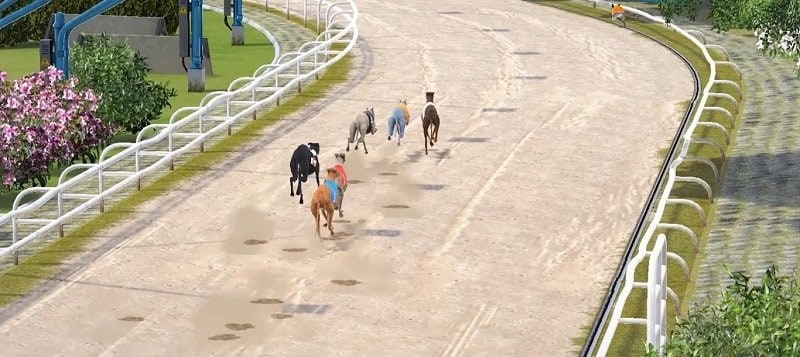 Beside virtual football and horse racing, greyhound racing is another popular virtual betting game where punters wager on one or more out of 6-8 dogs racing around an oval track. It is an easy-to-understand sport, and the rules and results are clear. The results are determined by random number generators, and some of the popular betting options include; pick a winner, forecast bet, and tricast.
Virtual Tennis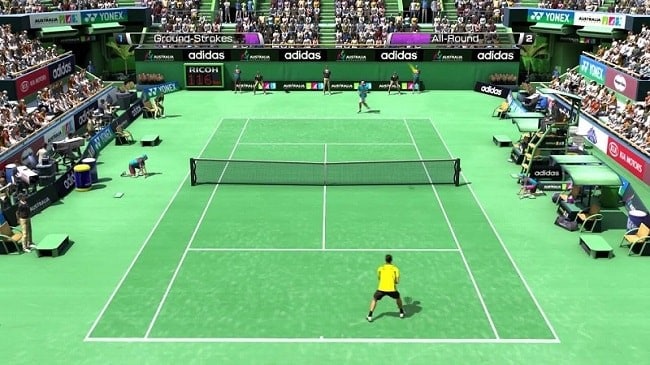 Tennis betting fans are introduced into the virtual world where you can place bets on virtual matches of your favorite team. These matches are played out on a range of courts which creates diverse opportunities. However, the betting options in tennis are limited to set, match, game, and favorites.
Virtual Basketball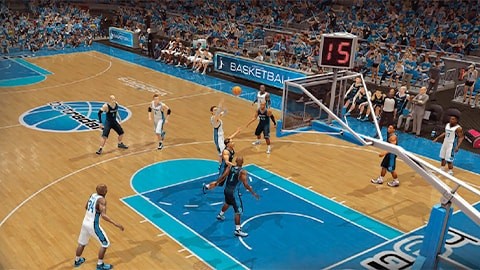 Basketball offers wider betting markets with options such as total points, winners, winning margins, team total, handicap, and Race to X. The providers of virtual basketball have ensured to deliver the most realistic virtual basketball software.
Virtual Motor Racing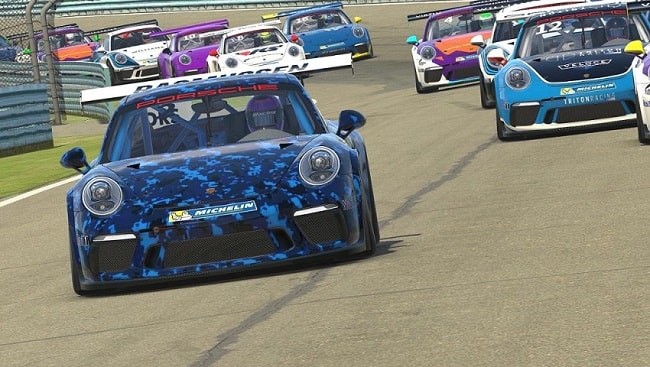 Virtual motor racing is quite popular, and it allows players to wager on simulated versions of motor-car racing. Virtual motorsports offer the same odds you would expect from virtual racing sports. The betting markets available include win, each-way, forecast, and tricast. In addition to motor racing, there are some providers that also offer motorcycle and speedway races.
Virtual Sports Popular Betting Markets
There are many possible bets to place in the world of Virtual Sports Betting. In this section we will take a closer look at the most popular ones.
Forecast

There are three types of 'forecast' bets, which include straight forecast, reversed forecast, and combination forecast. A straight forecast is where you are required to predict which team/selection will come in 1st and 2nd position in the correct order of the specified event. A revered forecast is when you predict the team/selection that will finish 1st and 2nd position in any order of the specified event. In a combined forecast, you are required to choose 3 or more selections in an event, with any of these to finish in the 1st or 2nd position.
The three types of forecast bet are available in greyhound racing as well as horse racing.
Virtual Sports "Win" Betting Market
This is a bet placed on a team expected to; win the match, win in the first half (the first 2 quarters), or end in a draw in halftime.
Virtual Sports "Tricast" Betting Market
This is mostly available in grey/horse racing, and you are expected to correctly predict which horse/dog will finish 1st, 2nd, and 3rd place. This is, however, applicable as long as 5 or more selections run. In the case where less than 4 runners take part, this will be settled as a straight forecast.
Virtual Sports "Each Way" Betting Market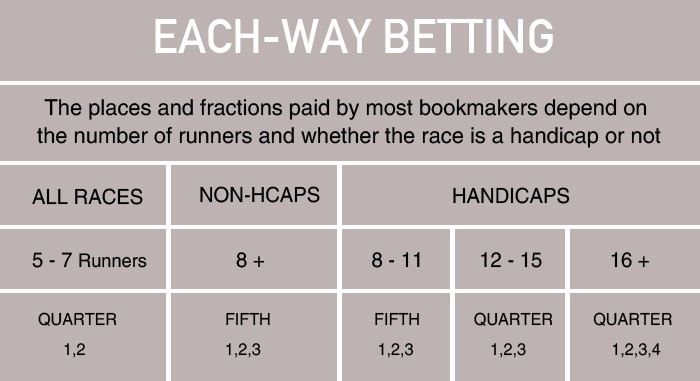 This is one of the favorite betting options for race betting enthusiasts. The bet gives you a double chance of predicting both the race winner and the potion that the racer will take. Your selection must either win or finish in one of the predicted places.
Virtual Sports "Goals" Betting Market
This is for football players and there several options you can wager based on goals. For example, you can bet on the first goalscorer, on a specific player to score, or a specific total number of goals in a tournament.
Other markets
In football, you can make fulltime, halftime, odds/even, and handicap bets and for virtual basketball, some of the betting options include winning margins, total points, team total, and handicap.
Comparison between Virtual Betting and Real Sports Betting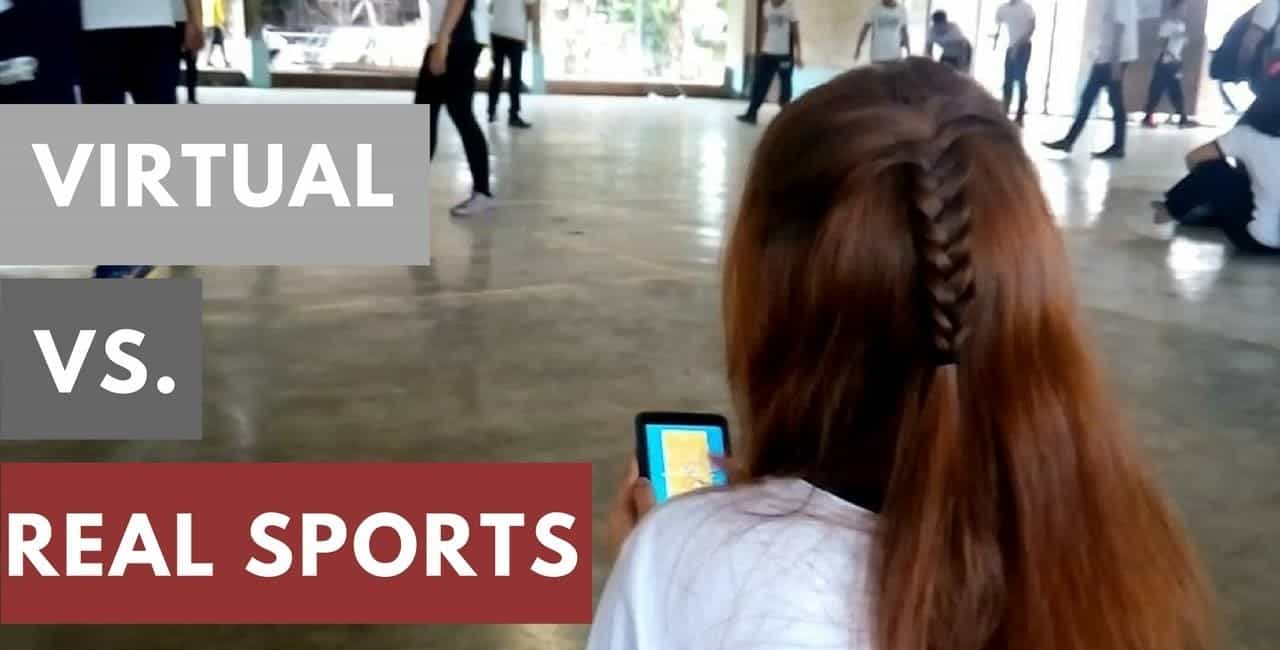 Real and Simulation
The most obvious difference between the visuals of virtual and real sports is that they are live in real sports and simulated in virtual sports. Simulation includes visuals that model real life stadiums with quicker and shorter events than those in real sports betting. Enhancing the immersive experience are commentary and highlight reels which lend virtual sports the feel of a real event.
Skills Level
Simulations take away the need for specialized skills and the relevance of background knowledge in betting. This is a good thing especially for beginners looking for the simplest way to place bets. The flip side, however, robs seasoned players off their analytical tendencies and their interest in strategy.
Ease of Access
Events in virtual sports are accessible at the click of a mouse. You can bet on a huge variety of sports with events lasting only 3 minutes. This translates into numerous opportunities to bet and win. For real sports, you have to wait for real-time scheduling starting with the time between the onset of special gaming seasons, scheduling of leagues, teams and actual events.
Level of Entertainment
The virtual sports platform is packed with everything that brings it pretty close to the real sports platform. Top-notch graphics are used to model real teams, real players, and stadiums, among other finest details in the real gaming environments. But this doesn't mean you'll experience the same intriguing rush of adrenaline as you would betting and watching real sports. The thrill of watching teams progress through a match and the unfolding of real seasons with your favorite team coming in actual battles against a series of opponents in real sports seals the top entertainment spot.
Best Virtual Sports Providers
Software providers play a leading role when it comes to virtual betting. From high-quality graphics to superb animations, these developers are out to offer punters the most engaging experience online.
Nsoft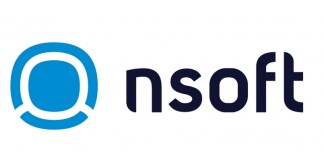 Nsoft is one of the renowned developers in the virtual betting industry with over ten years of offering excellent gambling services to punters. Nsoft has also partnered with players' affiliate service providers like Sportradar, which is the world's leading data provider in the field of sports.
Golden Race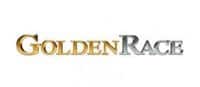 Golden Race took its place on the sports betting landscape in 2006. This provider boasts more than 8,000 license sales in the world of dog racing. Golden Race success story includes an SBC award for the Best New Virtual Sports product in 2016 and two successive years of winning the Best Virtual Football Product.
Global Bet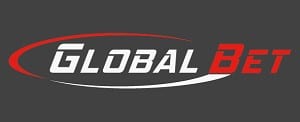 Global Bet is a renowned independent virtual sports provider who has a fully customized virtual sports portfolio of more than 15 sports. They have an in-house team of award winning 3D artists and professional developers. Their broad portfolio of games range from Football and Basketball to Tennis, Greyhound and Horse races. All their games feature advanced 3D visualization, diverse customization options and live commentaries.
Betradar
Betradar

is an iGaming Provider known to offer a wide spectrum of betting services, virtual sports betting being one of them. Their services are served at over 180 online bookies. Betradar has heavily invested in research and development, including design and analysis, to give punters the best of a realistic experience.
Kiron
Kiron is another leading provider who has managed to obtain some dominance in the industry. They have a comprehensive portfolio of virtual sports games and are known to use the most advanced simulation technologies to deliver outstanding video content. Kiron's virtual sports come in the form of both event video feed i.e., sport event visuals and betting data including bet odds, markets, and results.
VIRTUAL SPORTS FAQ
Virtual sports are basically video games by bookmakers mimicking real sports. The process involves setting up matches or events whose outcomes are generated using computer algorithms. The simulation process ensures winners are picked without bias and games can be played any time of the day on end.

IS VIRTUAL SPORTS BETTING LEGAL?

Singly, virtual betting is a legal business. Legal or illegal further depends on the licensing of the bookmaker. Sportsbook or providers in the virtual betting industry need regulatory approval to operate in the jurisdictions offering the product.

WHICH SPORTS ARE OFFERED IN VIRTUAL SPORTS?

The most popular sports you'll find at the leading virtual betting sites are Football, Horse Racing, Tennis, Basketball, Speedway, Greyhound Racing, Cycling, and Trotting. Sophisticated tools are used to simulate these sports. Bookmakers go to great lengths to ensure an immersive experience for punters wagering on these sports.

HOW DO I BET ON VIRTUAL SPORTS?

Virtual sports bets are pretty like real sports bets. You can bet winning teams in events like a football match or horse racing based on the odds or moneyline. Other bet options include tricast or forecast in horse racing or the goals to be scored in a soccer match.

WHICH ARE THE BEST PLATFORMS FOR VIRTUAL SPORTS BETTING?

Most household names in the betting industry have fully functional virtual betting programs, and bookmakers such as Betfair, BetKing, Betja, and Coral are known to offer the best virtual betting experience. Other recommended providers include Bet365, William Hill, Paddy Power, BetVictor, Ladbrokes, and Betfred.

ARE LASER TAGS THE NEXT 'BIG THING' IN VIRTUAL REALITY?

Well, technology is always evolving, and providers are always looking to deliver the best gaming experience. Ideally, watching and playing VR is not very social compared to the whole concept of laser tags and there is a possibility that it could be the next big thing.
Final Thoughts
Virtual sports betting introduce a significant difference to the world of sports betting. Punters have unlimited opportunities to wager on a myriad of sports featuring decent selections of betting markets. You'll enjoy various matches quick and plenty. There is always something to bet on both in and out of the seasons. We believe that we've highlighted everything you need to know about virtual sports. It's time to embrace and recreate your approach to betting for the best. Good luck!
If you are looking for other opportunities to bet on read our extensive article about Esports or a Guide to Casino Games.