MoPlay Bonuses, Bets & Promotions
---
We have already mentioned that MoPlay is offering a solid welcome bonus which is tied to free bets. Getting £30 after depositing £10 sounds like a good deal, doesn't it? If nothing else, this welcome bonus will give you an excellent insight into MoPlay and what they can offer. Alongside sports betting welcome bonus, you can earn yourself 60 free spins if you are to deposit £10 on MoPlay casino.

If you are not familiar with MoPlay or you simply have a hard time claiming your free bets, we will guide you through the process. To make one thing clear, there is no promotional code that you will have to enter, so keep that in mind. Furthermore, once you have signed up for an account with MoPlay, you want to make a deposit of at least £10. After that, you want to place a single bet with odds at least 1.50. Once the bet is settled a pop-up window will show up where you will have to confirm that you want to claim your MoPlay free bets. Take note that sometimes it can take MoPlay an hour or so to credit you with your free bets.
There are certain terms and conditions that will have to be met in order to claim your winning after a successful round of betting. Firstly, in order to claim your welcome bonus, you will have to deposit £10. Take note that you have 7 days to use your free bets. Also, this offer is only available for new customers. If your free bet is a win, you will receive the winnings minus the stake of the free bet.
MoPlay Betting Markets
---

MoPlay will provide you with over 30 different sports to bet on. Topping the charts are soccer, football, basketball, tennis, hockey, and handball. Alongside these popular sports, MoPlay also offers markets for sports such as UFC, boxing, golf, darts, badminton, table tennis, etc.
There are also certain special bets, but these are mostly considered as futures/outright bets. Most of those are tied to politics or certain events in the world.
When it comes to league betting, we can take soccer as an example. MoPlay is not just offering the best league in the country. Let's use England as an example. Alongside Premiership, you can also bet on Championship, League 1, League 2, etc. Take note that all of these leagues have a lot of special bets, which is really nice.
Lastly, alongside soccer and sports betting, you can also enjoy esports betting at MoPlay. Even though this bookmaker does not prioritize on this type of betting, they still decided to cover all the basics. This means that you can place esports bets on all the popular titles such as CS:GO, Dota 2, League of Legends, Rocket League, Overwatch, Rainbow Six Siege, etc.
MoPlay Mobile App
---
At the moment, MoPlay does not have a separate mobile app. In my personal opinion, this is for the best. A lot of us, sports bettors, do not enjoy downloading many different betting apps. As for the mobile version of the site, it is well-optimized and fluent. Everything is just a couple of touches away, and this is what makes MoPlay on mobile so good.
Since MoPlay is not offering a mobile app, this means that you can head over to your mobile browser and visit the site. Furthermore, both iOS and Android devices are supported, so you do not have to worry about that.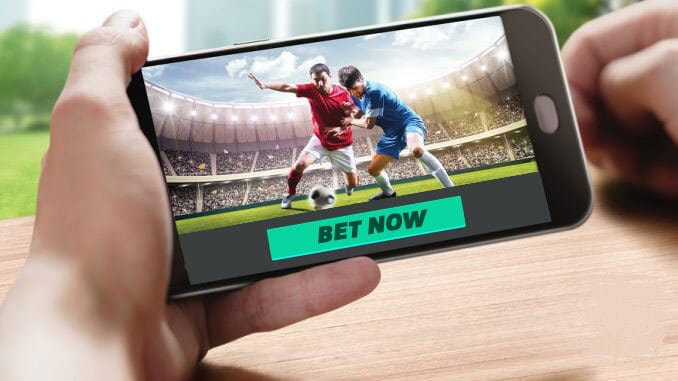 When it comes to betting via your mobile device, MoPlay got you covered. Let's start with placing bets. Your betting slip will appear on the side of your browser, and it will not distract you while searching for your predictions.
Live betting is also really simple on your mobile device. Everything is running smoothly and I am positive that you will have no trouble locating your live betting predictions. However, pay attention to special bets, as sometimes it can be tricky to find corresponding odds on your mobile device. All in all, excellent mobile overlay.
MoPlay Odds
---
There is no point of going over 30 different sports and mentioning how high those odds are. However, we will go over the main sports and tell you what can you expect from MoPlay.
Soccer is first on our list. Alongside a lot of special bets for this sport, MoPlay is offering some of the highest odds as well. Once you combine high odds on soccer betting and a solid welcome bonus in terms of free bets, I reckon you will have a really good time on MoPlay.
When it comes to American football, tennis, hockey, and baseball, MoPlay is not offering anything much better than their competition. However, at some point, I believe that MoPlay will best their competition in these fields as well.

All in all, both pre-match and outright betting odds on MoPlay are really high, and it would be a shame to miss out on those. However, live betting feels rusty on MoPlay, and I'll tell you honestly, you will be able to find better live betting odds somewhere else.
Last but not least, MoPlay is offering some of the best odds for esports betting in general. Even though they are not covering all the popular events, the ones they do cover are supported by really high odds. This applies to all three bet types, pre-match betting, live betting, and outright betting.
MoPlay Live Streaming & Virtual Sports
---
At the time of writing, MoPlay does not provide you with live streaming for live betting. Instead, you are provided with a match tracker, where you can find all the essential information for your live bets.
As for virtual sports, there are three different betting types for this sort of sports betting. Take note that all three of those virtual sports are provided by Inspired software. Topping the charts is football. This virtual sport is available 24/7, 7 days a week.
Alongside football, you can also bet on greyhounds and horse racing. Just like football, Inspired software is providing bets for these types of virtual sports 24/7, 7 days a week. The best thing about football virtual sports is that there are over 10 special bets to choose from.
MoPlay Payment and Withdrawal Methods
---
When it comes to payment and withdrawal methods, MoPlay is providing you with tons of those. Alongside all the basic ones, you can also enjoy a lot of additional e-wallets. This means that both VISA and MasterCard are covered for deposits and withdrawals.
Alongside two credit cards mentioned above, MoPlay also gives you a chance to use various different e-wallets such as NETELLER, PaySafeCard, GiroPay, and Skrill.
MoPlay assures you that all of the methods we listed above are as safe as they can possibly be. Take note that MoPlay stores all of your personal and banking information on an offline server with top-notch encryption.
If we are to talk about the minimum and maximum deposits and withdrawals, MoPlay made it really clear. Since welcome bonus on MoPlay is based on a £10 deposit, it is logical that you can deposit a minimum of £10 on this sports bookmaker.
When it comes to maximum withdrawals, the daily limit is set on £35,000. To be honest, I do not really think that you need more. Even if you are a high roller, you can probably cash out all of your winnings during one week.
It is clearly stated in the MoPlay's terms and conditions that there are no fees for both depositing and withdrawing your balance from the site. During our test, we had no problems with deposits and withdrawals. When it comes to withdrawals, e-wallets are the fastest way to get paid as it usually takes them 24 hours to process the payment. Credit card withdrawals usually take from 3-5 working days.
In order to make a withdrawal from MoPlay, you will have to upload the proof of identity. With this, you are basically confirming all of the personal information you provided to MoPlay. Even though this process is not automatic nor forced, I would suggest you to contact customer support and get this sorted as soon as possible. You do not want any troubles when it comes to withdrawing money from your balance.
MoPlay Customer Support
---

From what we were able to find out, there are two different languages available if you are ever in need of customer support. The main language is definitely English, followed by German. This means that both live chat and e-mail can be sent on German. Take note that you have to select the language you prefer first.
We did some testing and this is what we realized. Live chat is available 24/7, 7 days a week. MoPlay staff was very polite, friendly, and professional. They answered all of our questions within a couple of minutes, which tells us that they know what they are doing. However, we had to wait for a while before we were connected to an agent.
As for e-mail support. We tested this as well, and it took them around 24 hours to reply to our e-mail. Further conversation was much faster and we received all the answers we wanted within a couple of hours after the first reply. All in all, excellent support via e-mail. You can send your queries to this e-mail address: support@moplay.com
MoPlay Reliability and Security
---
We briefly touched on this in the MoPlay review intro. This sports betting bookmaker is licensed by the Government of Gibraltar and it is also regulated by the Gibraltar Gambling Commissioner. MoPlay is trying hard to protect all of your personal and banking information.
At the moment, all of your important information is stored in an offline server. On top of all of that, a state of the art encryption system is there to provide an extra layer of security to your sensible information. From my perspective, you should not be afraid of your banking and personal information being stolen.
MoPlay also took things one step further and introduced deposit limits that can be determined by you and only you. You can find more information about this on your MoPlay profile page. I believe that you will have no problems setting limits for yourself, as this is really easy to do.
MoPlay Casino Welcome Bonus
---
Alongside sports betting, MoPlay is offering casino on their site as well. Live casino has also been put in place, so basically, MoPlay is providing you with a full package. When it comes to casino welcome bonus, MoPlay is providing you with 60 free spins for a £10 deposit. You can claim this bonus on only one slot, that being Book of Dead.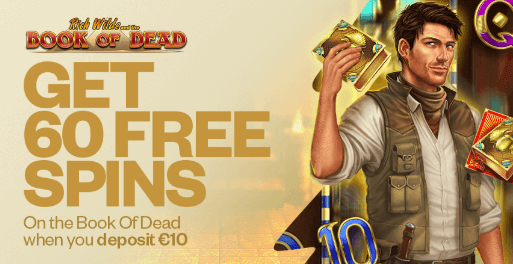 There is also another casino promotion that runs from Friday to Sunday. Just like the casino welcome bonus, this promotion will provide you with free spins. However, for this one you are only getting 10 free spins for £10 deposit. Take note that you can use this promotion on a daily basis(from Friday to Sunday).
MoPlay Summary
---
If you read through our MoPlay review, you can probably see that this sports betting bookmaker will provide you with everything you need which includes sports betting, esports betting, casino, live casino, and virtual sports.
When it comes to odds, MoPlay is providing you with some of the best pre-match and outright betting odds. However, they are lacking when it comes to live betting.
Welcome bonuses, however, are really something else. There are barely a few sports bookmakers that will provide you with £30 in free bets for just a £10 deposit. The same thing applies to casino welcome bonus. You can get a whopping 60 free spins for a £10 deposit. It does not get much better than this.
Customer support is also at a high level. Some may say that there are only two ways of reaching out, but I'd dare to say that this is more than enough, as barely anyone enjoys talking to an agent via phone. Live chat allows you to send pictures of your problems, etc. Another big plus for MoPlay.
All in all, MoPlay is providing you with everything other sports betting bookies provide you with. However, there are things that make MoPlay stand out once compared to others. Starting with high betting odds, all the way to sports and casino welcome bonuses. If you are looking for something new, you should definitely give MoPlay a go.