Major League Baseball offers more betting opportunities than any other sport, but it is often under bet.  This could be attributed to the fact that the game can be intimidating for a beginner bettor.  Placing wagers on MLB games is not difficult, but is quite different from betting on football or basketball.
With MLB betting, there are tons of actions to choose from every single day with 162- game season per team and a total of 30 teams. You definitely have numerous opportunities to wager during the regular season all through to the playoffs.
You, however, need to keep in mind that there is nothing quick about betting on MLB. The game is slow, the season is long, and you have more than enough time to win cash, as well as makeup for losses at a steady pace.
In this article we will cover the basics of MLB betting, types of bets, and betting strategies. If you stick around longer, we have also featured some interesting MLB facts you might want to know.
NG
Top MLB Betting Sites
#1

Wide selection of MLB bets
Real-time odds and MLB information updates
Live Stream available

#2

Wide selection of money line bets
Huge offer of American sports betting markets
MLB outrights available

T&Cs APPLY, 18+ ONLY

Open Account Offer. Up to 100% matched bonus €50 in Bet Credits for new customers at bet365. Min deposit €5. Bet Credits available for use upon settlement of bets to value of qualifying deposit. Min odds, bet and payment method exclusions apply. Returns exclude Bet Credits stake. Time limits and T&Cs apply.

#3

Founded in 1934
Specific bonuses and promotions for baseball bettors
Authorized official of NBA
 Introduction to MLB Betting
MLB stands for Major League Baseball-a professional baseball organization and is among the oldest professional leagues both in the United States and Canada. It is composed of 30 teams, 29 of which are based in the United States and 1 in Canada.
How to Read a Baseball Betting Line in MLB Betting
Unlike NFL and NCAA, which use point spread, baseball uses money line. Wonder why? Well, if we used point spreads in baseball, it would mean that the smallest amount a line could be moved would be a ½ -run. But honestly, in baseball, this would be very significant compared to a ½ point in football.
A money line is often presented as a number larger than 100 (which could be either positive or negative).  Ideally, the more negative a number is, the more favorite the team. For example a -140 favorite is more favored than -101. A team with a positive money line of +101 or more is the underdog. A team with the highest number is perceived to have fewer chances of winning.
An easier way to understand how a money line works is to imagine you are working with ₦100, both for the underdog and for favorites. In this case, let's begin with an underdog. Keep in mind that the money line is the profit you will receive for a ₦100 bet.
So, if you bet ₦100 on a +104 underdog, you will receive a total of ₦204 if they win. Your profit will be ₦104 plus your initial wager of ₦100.
If you are an advanced punter who prefers dealing with odds, you can easily convert the positive money line into odds by just moving the decimal place by two spots.  Hence, a +104 favorite will be 1.04.
The calculations when dealing with a favorite are quite different, where instead of thinking that you are betting ₦100, think of it as a scenario where you want to win ₦100.
This now means that the price is what you will have to bet to earn ₦100 as profit.  Take a case where a favorite is at -104; this means that you would have to bet ₦104 to win ₦100. Your overall return would then be ₦204, while ₦100 will be the profit. With a -160 money line, you would need to wager ₦160, to win ₦100. Comparing –160 and -104, it is clear that -160 are perceived to be more likely to win compared to the -104 team.
Again, for advanced bettors, dealing with the favorites the same way as the underdogs require a bit of math. A simpler trick to use in this case is to divide -10000 by the money line price to get the payout.
For example -10000/-104= 96.15
This means that a ₦100 bet on a -104 team would pay ₦96.15. In the case where you are looking to wager another amount other than ₦100, you can easily find out the payout. For example, for a ₦50 bet, this is half of ₦100, which means that the payout would be ½ of 96.15 which will be ₦48.07.  A ₦200 bet would pay twice as much.
We will discuss money lines and other betting lines in MLB in the section below on Popular Bets.  The main idea to keep in mind is that the heavier the favorite, the less likely the underdog to win, and this translates to less likelihood of the bookie to collect its commission. This is the reason why you find different sportsbooks having varying spreads between the favorite's lay price and underdog's payoffs. Thus, before placing your wager, be sure to compare the odds of your preferential online sportsbook.
Popular MLB Betting Lines
There are four main types of bet you can place when betting on baseball; Moneyline, run line, totals, and proposition (prop) bet.
Moneyline Bets
These are the most common type of bets mostly recommendable to beginners since you don't have to worry about a team winning or losing by a particular number of runs. In this case, you only need to focus on who wins the game which is a great option for MLB betting. Here is an example;

This is a game between Toronto Blue Jays and the New York Yankees. From the image, there are three sets of odds, but in this case, we will only focus on the center column which is highlighted as the 'Moneyline.' The 'run line' is the spread, while the last column features the 'total' (over/under); we will discuss these later.
On the 'Moneyline' section, you can see two numbers- for Yankees and the Blue Jays.
Yankees-165
Blue Jays +140
From our discussion above, you can see that the Yankees are favored to win (negative sign (-165), and the Blue Jays are the underdogs (positive sign (+ 140). This means that if you bet ₦100 on Blue Jays, you will win ₦140, while for the Yankees, you are required to bet ₦165 to win ₦100.
Run Line (Spread) Betting in MLB Betting

The above image features the odds between various teams. In the first column, there is the word 'spread' which shows we are dealing with spread betting.  Betting on the spread is when you set your wager on a particular team to win by a specific number of runs.  Hence the reason why this is called run line betting in baseball.
The number of runs varies depending on the spread box you choose. Let's take an example of the first game happening on Saturday between Milwaukee Bucks (+4½) and Indiana Pacers (-4½). Milwaukee has a positive spread, while Indiana Pacers have a negative spread. We already know that the team with the negative sign is the favorite, while that with a positive sign is the underdog.
Thus, if you bet on Milwaukee Bucks, you win as long as the Bucks don't lose by five runs or more. This means that Milwaukee Bucks don't have to win at all for you to win.
On the other hand, if you bet on Indiana Pacers, the Pacers have to win by five runs or more for you to win.
The three digits next to the spread are very important since they represent the payout. In our case, they are all set to (-110), which is the standard for even* propositions. We will discuss later what -110 means.  For now just keep in mind that -110 means that you need to bet ₦110 to win ₦100.
But to notice the difference with this type of bet, let's take another example where
Milwaukee: (-4 ½) +170
Indiana Pacer: (-4 ½) -215
It is important to note that a +ve number indicates how much you will win if you bet ₦100 and a –ve number indicated how much you would have to bet for you to win ₦100.
If you bet on Indiana Pacers (-4 ½)-215, you have to bet 215 for you to win ₦100. But this will only happen if they win by 5 runs or more, which is less likely.
If you bet on Milwaukee Bucks (+4 ½) +175, you will win ₦175 if you bet ₦100. However, this will happen as long as they don't lose by five runs or more, which is very likely.
Ideally, the popularity of run line bets comes from giving you a chance to bet on a team that you think is going to over-perform, but there is also a possibility that they might lose the game.
What Does -110 Mean?
-110 is the standard odd for even* propositions (i.e. spread and totals bets), which determined how much you win based on the amount you wager. The -110 odd means that you have to bet ₦110 to win ₦100. This is the American odds format, which translates to 1.91 European odds.
What is a Dime Line in Baseball?
A Dime Line refers to the difference between the underdog price and the favorite price when betting with a moneyline. It is also known as a ten-cent line. There are some bookies that deal with what is referred to as 20 cent line or wide line, while others offer graduated lines which means that it starts as a 10 cent line but increases as the price increases.
Other MLB Bets
Apart from line-based bets there are many other betting markets in baseball. We listed the most important ones below:
Future Bets
An MLB future bet is a wager on something that will happen in the future. Some of the popular bets under this category include predicting which team will make it to the playoffs, how many wins in a season a specific team will have, or which team will win the World Series, among others. These bets are placed before the season or in the early stages of the season.
However, with this bets, the odds are about to change over time depending on the likelihood of an event occurring.  It works best if you can target to place your bet in the early stages when a team is struggling and where you are sure they can turn things around.
Propositional (Pro) Bets in MLB Betting
Propositional bets vary depending on the sportsbook you are using and the games you are looking to wager on.  These are bets on whether or not something will happen. For example, which team will score first? Will the teams go to extra innings? Which player will hit a home run in the game? These are examples of prop bets you can bet.  However, with such bets, you really need to have some expertise. It is not easy to predict which team will score first.  There are various factors that one should analyze before predicting such a scenario.  These factors include which team entered the field energized or who the leadoff players are.
However, if you are going to predict other outcomes, such as whether the total number of runs in a particular game will be an even or odd number, there are no skills to make such a prediction. This will be a total gamble and is known as an unskilled prop bet. Such bets can be fun, but they should never be part of a long-term betting strategy.
For example, if you have a case where
Milwaukee Bucks- Extra Innings
Yes- (+600)
No- (-1000)
If you had predicted that the game would go to extra innings, you would earn ₦600 on a ₦100 bet. In the case where you had predicted that the game would not have extra innings, you will only win ₦100 if you had placed a ₦1000 wager.
Series Bets
An MLB series bet focuses on the postseason.  The MLB postseason is a series of matchup events which are done in a 'best of series' form. Here, you can bet which team will win a specific series of games.  This is, however, a relative market and is recommendable to ardent baseball bettors who are looking for a new venture where you don't have to bet game-by-game.
For a series bet, if a team has a regular-season series of three games, then they have to win at least two of the three games for them to be winners. This also applies to a postseason series bet, where a team has to win three games in a five-game series and four games in a seven-game series, to be graded as winners.
Series bets are presented in money line odds, and obviously there will be a favorite and an underdog.  Here is an example
Series Betting Odds-To Win World Series
Boston Red Sox -160
Los Angeles Dodgers +130
In our example, Red Sox are the favorite to win the World Series. Evidently, there is no number of games that the team has to win or point spread, which means that you only need to bet on the winner.
Parlays
A parlay wager combines moneyline, run line, and /or total bets into one bet. If any of the picks lose, the entire bet is lost, but if they all win, you will have more accumulative profit compared to wins from each individual bet. Parlays are also known as accumulator bets.
For example, you can bet the 'Red Sox, and the over' if you believe that the game will be high scoring, and the Red Sox will prevail.
MLB Baseball Totals (Over/Under) Betting
This type of betting applies when you have a feeling that the total number of runs scored in a game will be above or below a certain threshold, but you aren't confident in who will win.  The totals, also known as 'over/under' represents the cumulative number of runs expected to be scored in a game by both teams.  Basically, both sides of the wager will pay out the same amount of money.
Using the same example;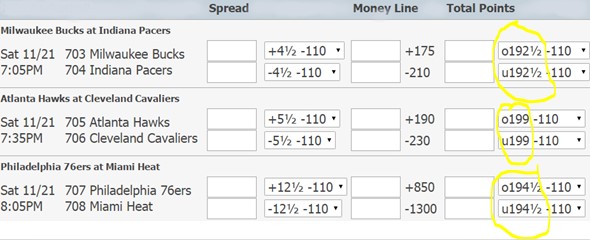 The totals for each game are the same. For the Milwaukee Bucks and Indiana Pacers, the total is 119½, and you can bet on the over or the under. If the game results to 119 or less, the under bettors will win, and if the game results to 120 or more, the over- bettors will have won.
In this case, the totals are listed at -110 odds, and as we already know, a negative sign shows how much you have to bet in order to win ₦100. This means you have to wager ₦110 to win ₦100.  In most bookies, you will realize a slight fluctuation between spreads and totals from -110 for various reasons.
But, honestly, betting ₦110 to win ₦100 is not an even bet keeping in mind that the extra ₦10 is the bookie's commission ('juice'). If your bet wins, you will earn a profit of ₦100 plus your initial ₦110, but if you lose, the bookie will keep your wagered amount, ₦110.
MLB Betting Strategies and Tips
Now that we understand the various types of bets we can wager on MLB, let's explore some strategies that work and some tips to help you make an informed decision.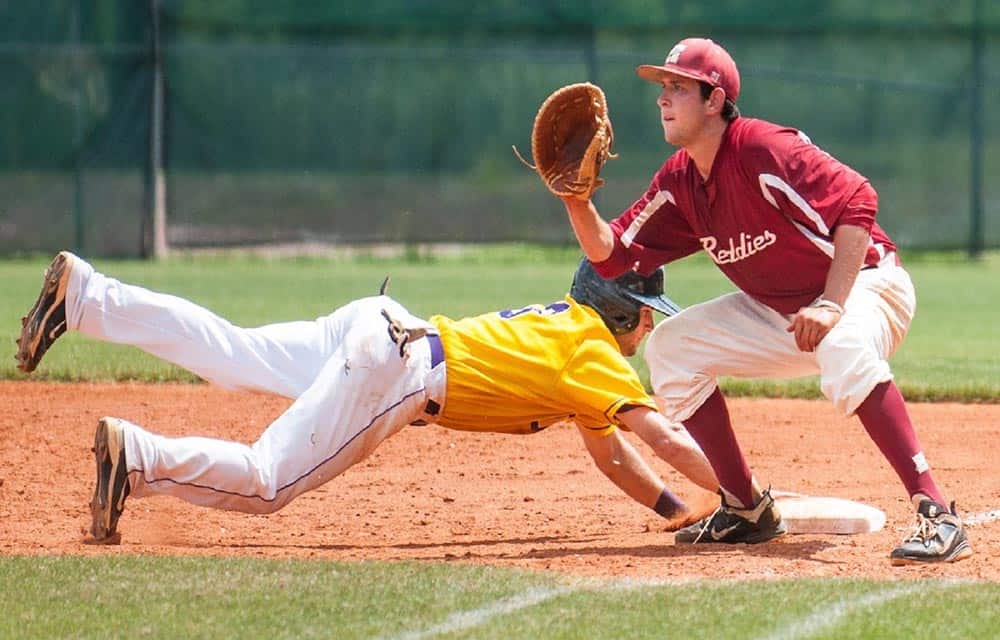 Don't Just Bet on Your Favorite Teams
There is nothing wrong with this move, but you might end up losing more than you anticipated. This is so because the bookies are aware that recreational bettors prefer betting on favorites, and hence, they target to capitalize on public bias.
If you are keen, you will realize that popular teams such as the Yankees and Red Sox are always overpriced. This is because odds makers know that Average Joes, will bet on them even when their odds get up to -200. However, these bettors don't realize that with this huge negative number, it's hard to make substantial winnings. Any payout obtained when a favorite wins will be quite small, but if they lose, you will definitely be crushed. In short, betting on favorites is not worth the hustle.
Bet Against the Public (Consensus)
With MLB betting, having an idea about how the public is wagering on various matches can help you place smart bets since you will be aware of the teams the higher percentage of the public will be betting on. A consensus is the percentage that gives you an idea of how the public is betting on a particular MLB game. You can bet with or against the public. Wagering against the public is known as 'fade.'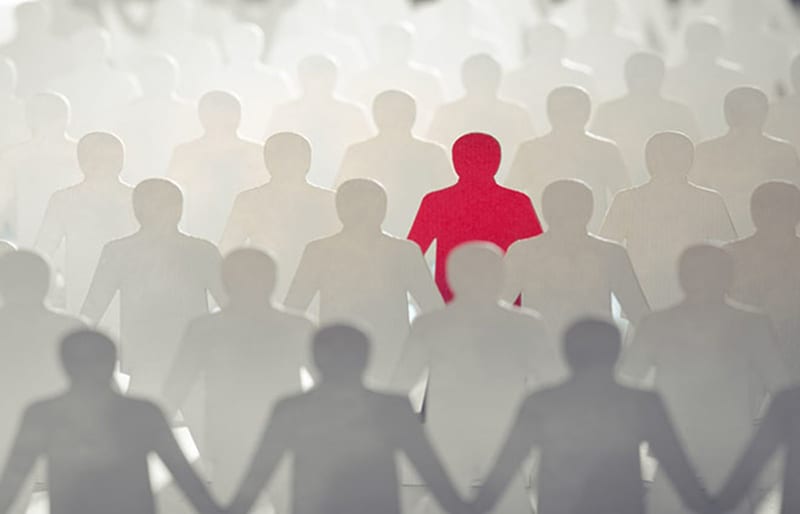 Average Joes will always want to wager on their favorites, popular, or home team. If a team performed well in the last game, they would bet on it, and if it underperformed, they would fade it.
However, in most cases, avid punters always go, contrarian, since more often than not, the public loses.  When using the contrarian betting strategy, you are able to capitalize on public bias and avoid the inflated numbers. A better reason why you should wager against the public is that you will be on the bookie's side, and we all know that the house always wins.
Seek to Capitalize on the Plus-Money Underdogs
If you are looking to be successful in MLB betting in the long haul, you have to make sure you win 52.4% of the time (Taking into consideration the bookie's 'juice' -110). If you can avoid the huge negative numbers of favorites and consistently take the plus-money of the underdogs (+120, +150+170), there is a high chance of ending up with a positive win at the end of the year. One thing to remember is that when an underdog loses, you only lose the amount you risked, but when they win, you will have huge rewards.
Evaluate Games Based on the Starting Pitchers
The starting pitchers have more influence over the game's outcomes than any position in the team. This is the reason why most sportsbooks wait until the confirmation of the line up to announce the odds of the game. When evaluating the statistics of the starting pitchers, you should take into consideration two import stats; WHIP and ERA.
ERA (earned run average) is the stat that gives you an idea of the total number of runs that a pitcher makes in nine innings.  It is obtained by dividing the number of runs by the number of innings then multiplying the results by 9.
On the other end, WHIP represents the walks and hits per inning pitched. These two statistics helps you evaluate a pitcher's performance. If a pitcher's WHIP and ERA statistics are low, that's an excellent performance and vice-versa.
Know When Pitchers Need to Rest
In addition to evaluating the starting pitchers, it is also important to know the pitchers that are about to rest. You also need to know whether there are pitchers who suffered injuries or illness. This helps you keep track of who is/isn't available to pitch in a game. You also need to check who will be replacing them. If an injured star plays an important role in the team, they will be vulnerable and will be likely to lose.
Data Dive
It is important to pay close attention to vital pitching stats such as ERA, strikeouts, average innings pitched, and WHIP.  It is also crucial to keep track of hitting stat such as home runs, batting average, RBI, and slugging percentage among others.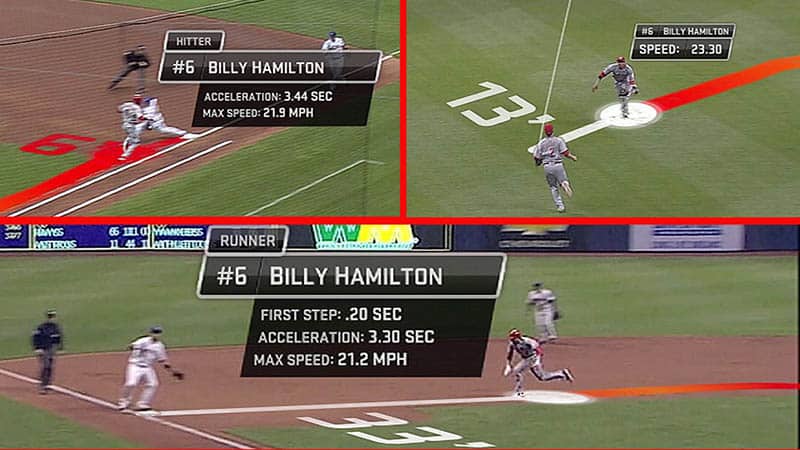 There are other complex data that you could take advantage of, but you have to start with the basics. One of the key data to analyze is the hand of the pitcher and the batter. Ideally, left-handed batters can struggle to play against right-handed pitchers and vice versa.
It is always advisable to stay keen on statistics that stay constant.
Weather impact
The weather is a pivotal factor in baseball. Even a simple thing like wind can hurt or help a team. The weather (specifically the wind) favors 'Total' bettors. On a day when the wind blows in, it could turn home runs into warning track out, thus benefiting unders.  While as if the wind blows out, it could turn fly balls into homers, and this will be in favor of overs. Other weather factors that can affect baseball include rain, snow, hurricane, and tornados.
Shop for Lines from Online Sportsbook
This gives you a huge advantage in MLB picks. Having at least three sportsbooks ensures you get the best lines possible. As a new player, it is always advisable to open multiple accounts at various sites and always look to wager at a bookie with reduced 'juice' (-105 or -107) other than the standard (-110).
Bankroll Management in MLB Betting
An entire MLB season lasts six months, and there are thousands of games one can wager on.  The more the games you have access to, the higher the risks of having several good lines. However, if you are looking for long-term success, money management is one of the crucial factors you should implement.
It is always advisable to employ and stick to a flat-betting approach throughout the season. A flat-betting approach stipulates that every play remains the same and you should always risk one unit (1u) per play.  It is always recommendable to set your betting to range within 1% to 5% of your bankroll per play. If you are a conservative player it should be 1% or 2% while as for high rollers, this can go up to 4% or 5%.
There will always be cases of winning and losing streaks; however, if you remain disciplined with your bankroll management, it will protect you from massive losses and ensure you have a positive ROI in the long run.
It is also worth mentioning that bookies mostly make huge profits from teasers and parlays and we would highly recommend that you avoid them. Don't be fooled by trending tweets of 'killer 10-team parlay' as, in most cases, the bettor will have lost in 10 previous parlays before hitting that particular jackpot.  By all means, stick to individual game bets!
What to Consider When Looking for an MLB Betting Site
We've severally mentioned the importance of having a betting account in more than one sportsbook. However, before signing up with a bookie, there are various factors that you should consider. These include;
Types of bets offered

Live betting option

Live streaming

Customer Service

Rewards and Bonuses
Types of Bets Offered
There is always a wide variety of games to wager on every other day of the MLB season. This, however, does not mean you must bet on every game. You have to bet on games with higher potential to give you value for your money, and you can only achieve this by wagering at a bookie that offers the best odds. It is always recommendable to settle for a platform that offers exotic betting options.
Live Betting Options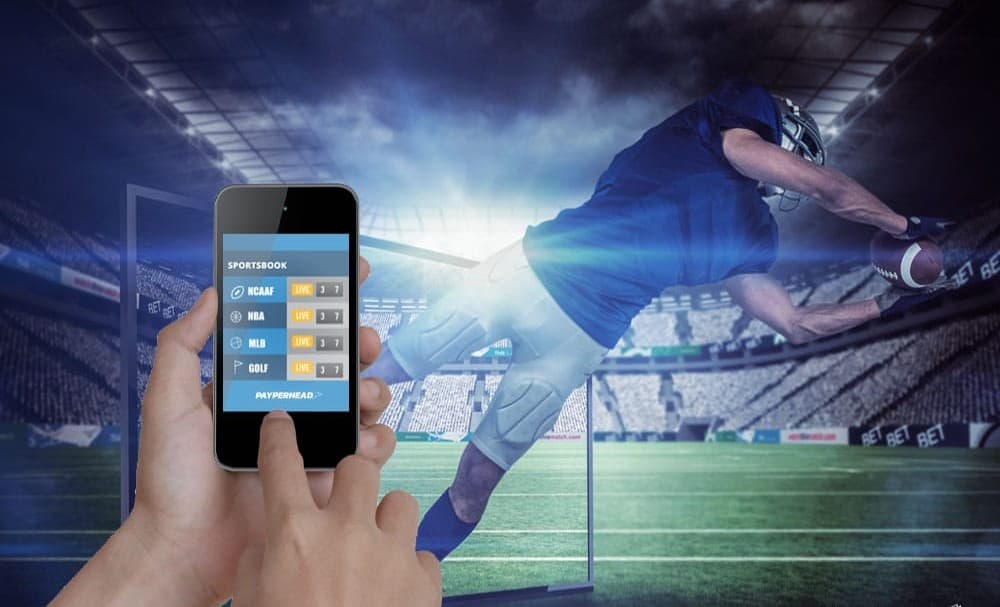 The adrenaline of watching the numbers change on one swing of a bat is unmatched. Although the game takes up to 3 hours, the action during the course of the play is interesting. With a live betting option, you can analyze changes in some of the factors that we mentioned such as when main pitchers are injured.  Live betting also allows you to monitor the odds update with every inning.  If you would like to be on the loop with every action in the game, make sure to find a site that offers in-game betting.
Live Streaming
Not all sportsbooks offer live streaming of baseball events. But if you are really interested in watching the games that you are betting on, some bookies have the live broadcast option. However, to access this option, you might be required to have a real-money account with the platform.
Customer Service
This is another key factor you should always consider when choosing a bookie. The last thing you would want is to have your money at stake and still have to deal with an unresponsive support team.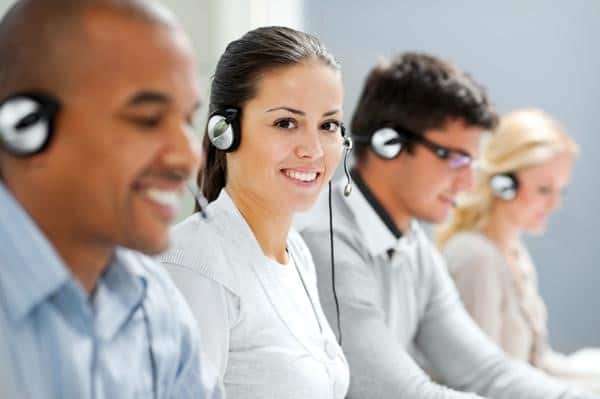 Rewards and Bonuses
Sportsbooks are always inventing ways to attract more customers, and bonuses and promotions seem to be the most effective means. Since the MLB season is long, you could as well take advantage of these bonuses and loyalty programs, among others, since you might end up with additional bucks in the bank!
Baseball Trivia facts
Teams in MLB
Major League Baseball is broken into two leagues
The American League (AL)

The National League (NL)
Each of the leagues has 15 teams, which total to 30 teams in MLB.
One of the key differences between AL and NL is how the game is played.  In NL, the 9 players in the field are the same nine players that make up the batting order. However, in AL the pitcher in the batting lineup is replaced with a designated hitter (DH) or a player who has a bat and does not play defense in the field.
Each team in MLB plays 76 divisional games, 66 league games, and 20 interleague games.
Current Superstars in MLB
Albert Pujols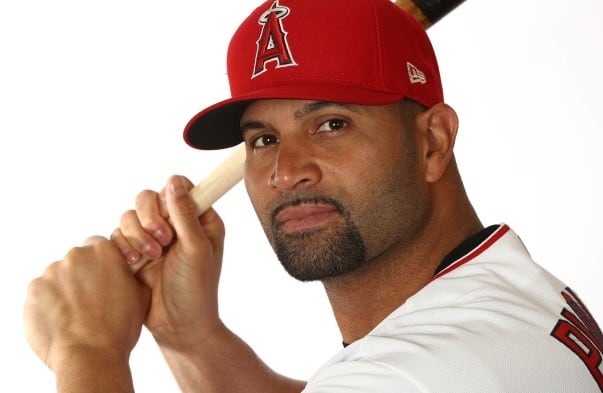 Among the top ten hitters of all times

2 World Series rings

3 MVP trophies
Max Scherzer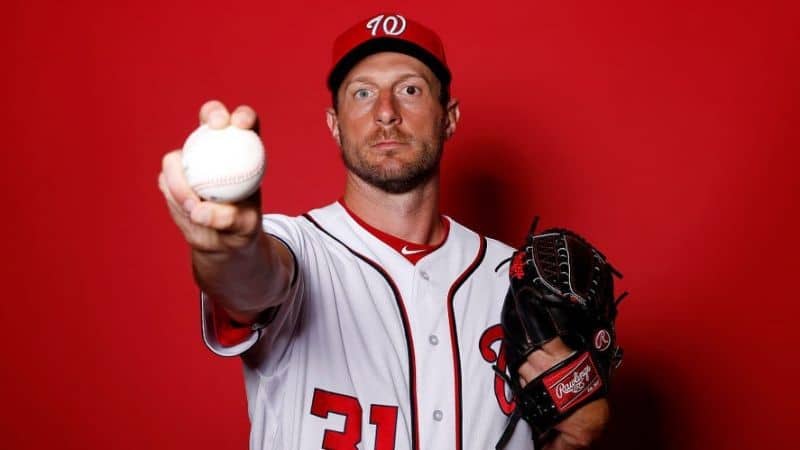 Pair of no-hitters in 2015
MLB-record twenty K's in a single game

3 Cy Young Awards (one AL, Two NL)

Pair of no-hitters in 2015
Corey Kluber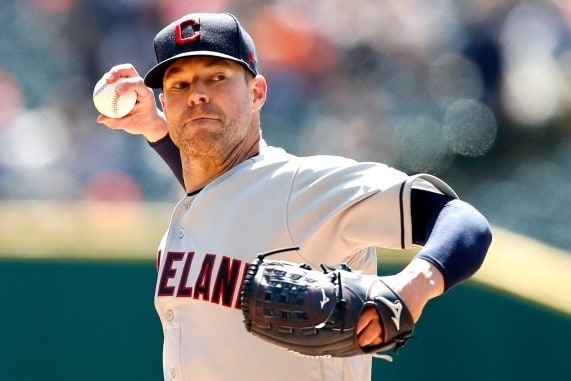 2-time Cy Young Award Winner (led AL in wins and ERA in 2017)
Clayton Kershaw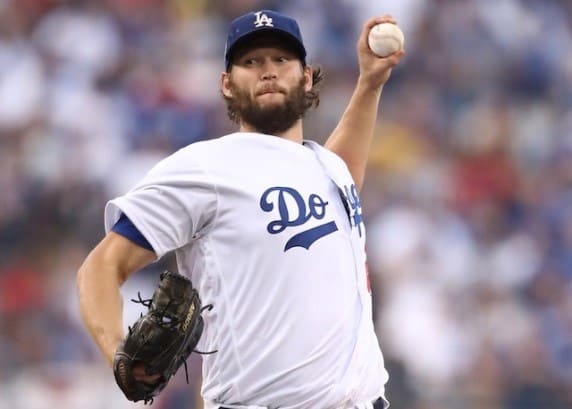 3-time Cy Young Award Winner

Winner of 2011 Triple Crown and Gold Glove

2014 NL MVP
Chris Sale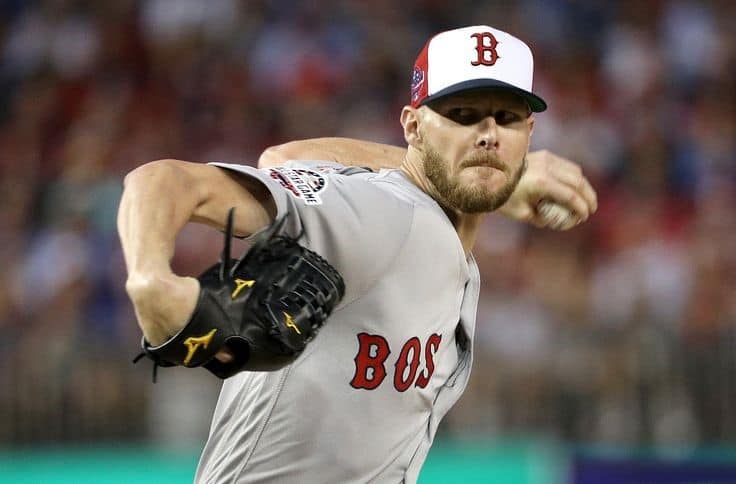 Fastest Pitcher in MLB history to record 1,500 strikeouts

MLB- career leader with 10.7 Ks/9
José Altuve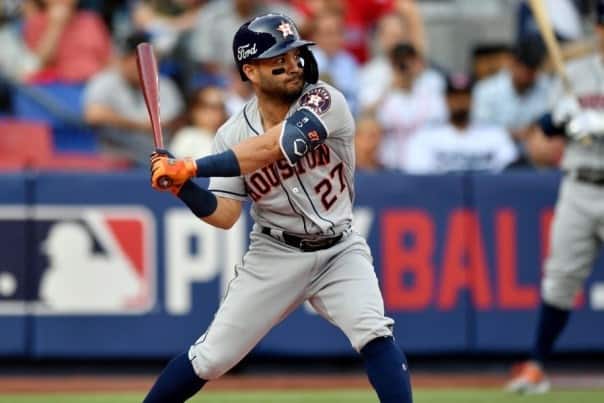 2017 AL MVP and World Series Champion

3-time AL Batting Champion
10 Untouchable MLB Records
Other Baseball Events
World Series
Winning the World Series is what every player and coach in MLB dreams about. World Series is a best-of-7 series between the winners of the American and National League pennants. However, a team is required to complete the 162-game season and get to the playoffs where they have to either win in their divisions or one of the two available Wild Cards.
The Boston Red Sox were the winners of World Series 2018 after defeating Dodgers four games to one to secure the franchise's fourth World Series title.
In this year's World Series played from 22nd October to 30th October, The National won after defeating Houston Astros, four games to three , to secure the franchise's first World Series title in history.
World Baseball Classic
This is a tournament held among the best players in the world competing for their home countries and territories.  This tournament is held after every four years and the United States are the 2017 World Baseball Classic Champions and the next event will be held in 2021.
Premier 12 World Champion
This is a new flagship men's National Team Baseball event which was first held on 8th to 21st November, 2015 where South Korea won the tournament.  It is perceived to be the baseball's highest-ranked international completion with the winner being awarded the baseball's major prize of World Ranking bonus points. The top 12 National Teams are split into two groups of six and the top four from each group proceed to the next set which is the knockout stage- from quarterfinals, to semifinals then the gold-medal final. The Premier 12 World Champion is used as the qualification for the 2020 Tokyo Olympic Games and it is held after every four years. This year's final tournament held on 17th November, Japan beat Korea 4-3 scooping the winning the title.
Did You Know?
No woman has ever played in an MLB game

The life span of an MLB is 5-7 pitches and around 70 balls are used

New York Yankees hold the most World Series wins (27 titles)

Baseball gloves have evolved the most compared to other sports equipment

During the first half of the 20th century, African- Americans were not allowed to participate in baseball and they ended up forming the "Negro League" which ironically had some of the greatest players of the century.

San Francisco Giants is the team with the most players in the Hall of Fame (24 Hall of Famers)

Although baseball games today last 3 hours, the fastest game played in the history of Major League took 51 minutes. The game was between the New York Giants and the Philadelphia Phillies and was held in September 28, 1919 at the Polo Grounds. The New York Giants won (6-1).

Only one MLB player has been killed by a pitched ball. On August 16, 1920, Ray Chapman of the Cleveland Indians was severely hit in the head by a ball thrown by Carl Mays of Yankees.

Only one MLB player has been killed by a pitched ball. On August 16, 1920, Ray Chapman of the Cleveland Indians was severely hit in the head by a ball thrown by Carl Mays of Yankees.

Only one MLB player has been killed by a pitched ball. On August 16, 1920, Ray Chapman of the Cleveland Indians was severely hit in the head by a ball thrown by Carl Mays of Yankees.

The longest game in history took 8 hours and 6 minutes and was between the Chicago White Sox and Milwaukee Brewer held in May 9, 1984 and the tournament went up to 25 innings

The most innings ever played in MLB game was 26 innings in a tournament between the Brooklyn Dodgers and Boston Braves held on May 1, 1920.
Final Word
With all the information we've highlighted in this article, as well as the tips and recommendations, you now have all that it takes to wager on Major League Baseball successfully. These are all the tools you need to elevate you from an amateur to a seasoned MLB bettor. The one thing we cannot insist enough and that we are certain will keep you in the game for longer is your bankroll management. Regardless of how promising a bet may seem, never wager more than your set limit. Also, remember that every bettor has his target and reasons for betting; some want to win big and bet on baseball for a living while some are out to have fun and enjoy the MLB games and the thrill that comes with winning a few bucks. Thus, by all means stick to your lane! Have a clear conscious of why you want to bet, the amount you are willing to spend, and your end goal. This will help you remain disciplined. Enjoy MLB Betting!
Good luck!