Registration process
---
Creating an account with LovingBET is very easy to do. Simply enter your full name, date of birth, contact number, residential address and country, set up an email and password, and select your language and currency preferences. LovingBET is available to players from Nigeria, Cameroon, and any country within Europe. Once all details are entered, LovingBET will send you a confirmation email which is required to activate your account. We like this step as it provides an added security feature and is something which many African bookmakers choose not to include. Once this email is activated, enter your username and password again to be logged in. When registering, you are not required to make any deposit in your account, meaning you can explore the full features of the site before spending your money.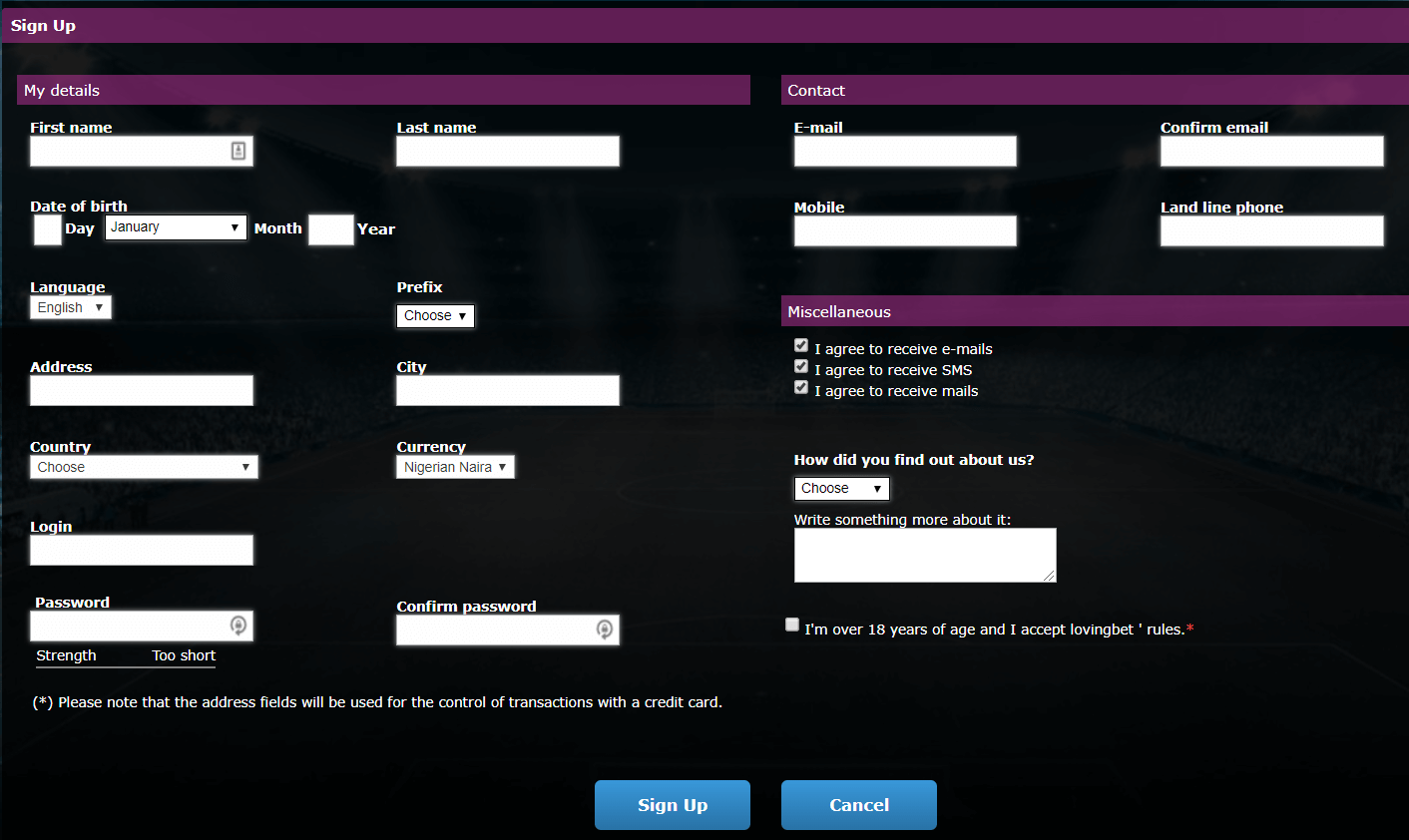 Deposits and Withdrawals options
---
You can make a deposit on LovingBET by means of bank transfer, Interswitch debit card, Naira MasterCard, Verve card, pre-paid voucher, an ATM, or through an agent (although at the time of writing, the list of agents on the site was blank). For bank transfers, LovingBET provides details for a variety of banks including Guaranty Trust Bank, First Bank, Zenith Bank, UBA Bank, and Union Bank. Each payment option comes with some detailed and very helpful step-by-step information which guides you as to how to make a deposit. There is no information available about any minimum or maximum deposit amounts when making a deposit at LovingBET. For every ₦1000 deposited via Interswitch, MasterCard or Verve, the bookmaker charges players a very minimal ₦15.23 deposit fee. This fee will vary depending on how much more or less you choose to deposit.

More detailed information is provided by LovingBET when it comes to its withdrawals policy. Withdrawals can be made by means of bank transfer or in person from one of the LovingBET shops. Bank transfer withdrawals must be made in the name of the person who is registered with LovingBET and at the time of writing, this type of payment can be transferred to a total of 20 different bank accounts. Withdrawals take 2-3 working days within Nigeria and 3-5 days for the rest of the world. The minimum withdrawal requirement is ₦2,000 and the maximum withdrawal requirement stands at ₦500,000. To be eligible for withdrawals you must wager at least 60% of your initial deposit amount. You can make deposits and withdrawals in two currencies – Nigerian Naira and CFA Franc.
Check our extensive guide to payment options in Nigeria here. 
Welcome Bonus
---
There is a promotions tab at the top of LovingBET's homepage, however there is very little information on any offer or bonuses provided. The only thing that exists on the page is one line of text which says 'Register today and fund your account. You can get a bonus on your deposit.' We cannot comment as to the details of what this bonus might be, or any terms and conditions related to it because there is simply no information available.

There is a banner featured on the homepage stating that if you play in one of LovingBET's shops you will win a special gift, however no more information is given about this so we cannot provide information as to whether it applies to new players or all players. We are also not big fans of this banner as to us as its purpose seems to be to try and discourage players from betting online, which in 2020 should not be happening.
Sportsbook promotions
---
On a similar note to the lack of a proper welcome offer, at the time of writing LovingBET does not seem to provide its players with any sportsbook promotions.
Pre-match offer
---
LovingBET provides its players with a sportsbook consisting of 12 different sports, including soccer, basketball, ice hockey, tennis, handball, volleyball, rugby, American football, darts, crickets, boxing, and cross-country. Although this might seem like a smaller number of sports compared to some other bookmakers, within each sport is a very large number of different leagues and submarkets. Looking at soccer for example, players can choose to bet on the popular English Premier League, Spanish Primer Division and German Bundesliga, or opt to go for the more niche leagues like the Moroccan Botola or the Japan Emperor Cup.
See the list of most popular betting terms and markets here. 
The highest number of submarkets in one game was a respectable 187 in a Premier League match. Some examples of available submarkets include the likes of team total goals, corners, and odd/even goals. The minimum stake amount for online betting is ₦100 and the maximum winnings you can claim are ₦1,000,000. At the time of writing there was no information regarding any match statistics provided by LovingBET (league tables, head to head information etc).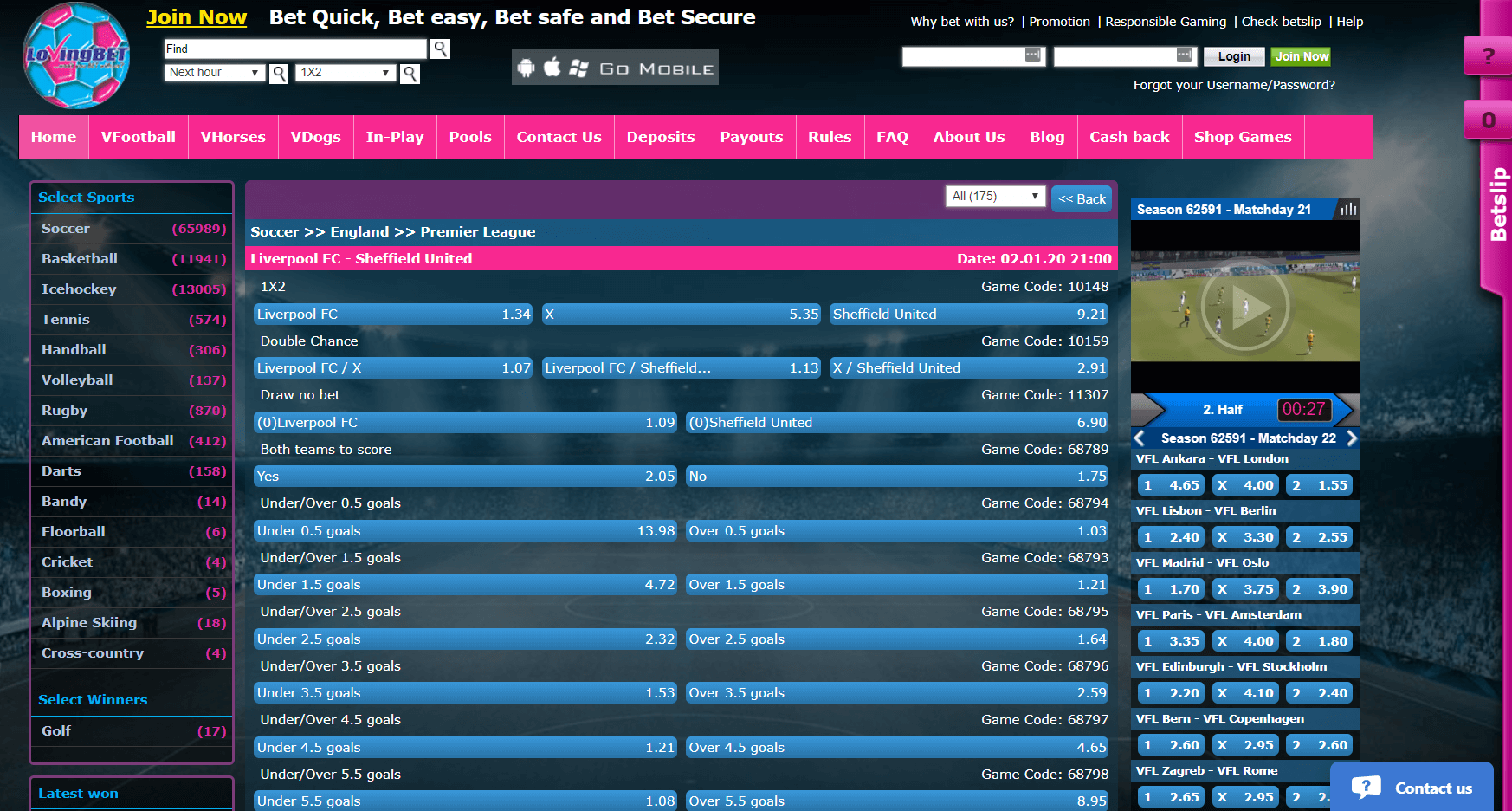 A nice feature that we found in this section of the site is some further information provided on the bet slip regarding the different type of bets. Simple but useful definitions are given by LovingBET about what single, accumulator, and system bets are and how to play them. We think these could be very helpful, especially for players who are new to betting.
Check our extensive guide to Accumulator Betting and Promotions here. 
To measure LovingBET's margins, we used the odds over-round method. The odds over-round is the figure that is obtained when all the given odds on a match are added together. Logically, this should come to 100% however this figure does not take the bookmaker's profit into consideration. It is therefore typically deemed acceptable to have any figure below 110%. To measure the odds over-round, we picked 3 random soccer games, one from each of the top leagues in England, France, and Italy. The results were 104.3%, 105.1%, 104.0% which show that LovingBET does provide its players with decent quality and competitive odds. There are no esports or specials markets on LovingBET.
Live offer
---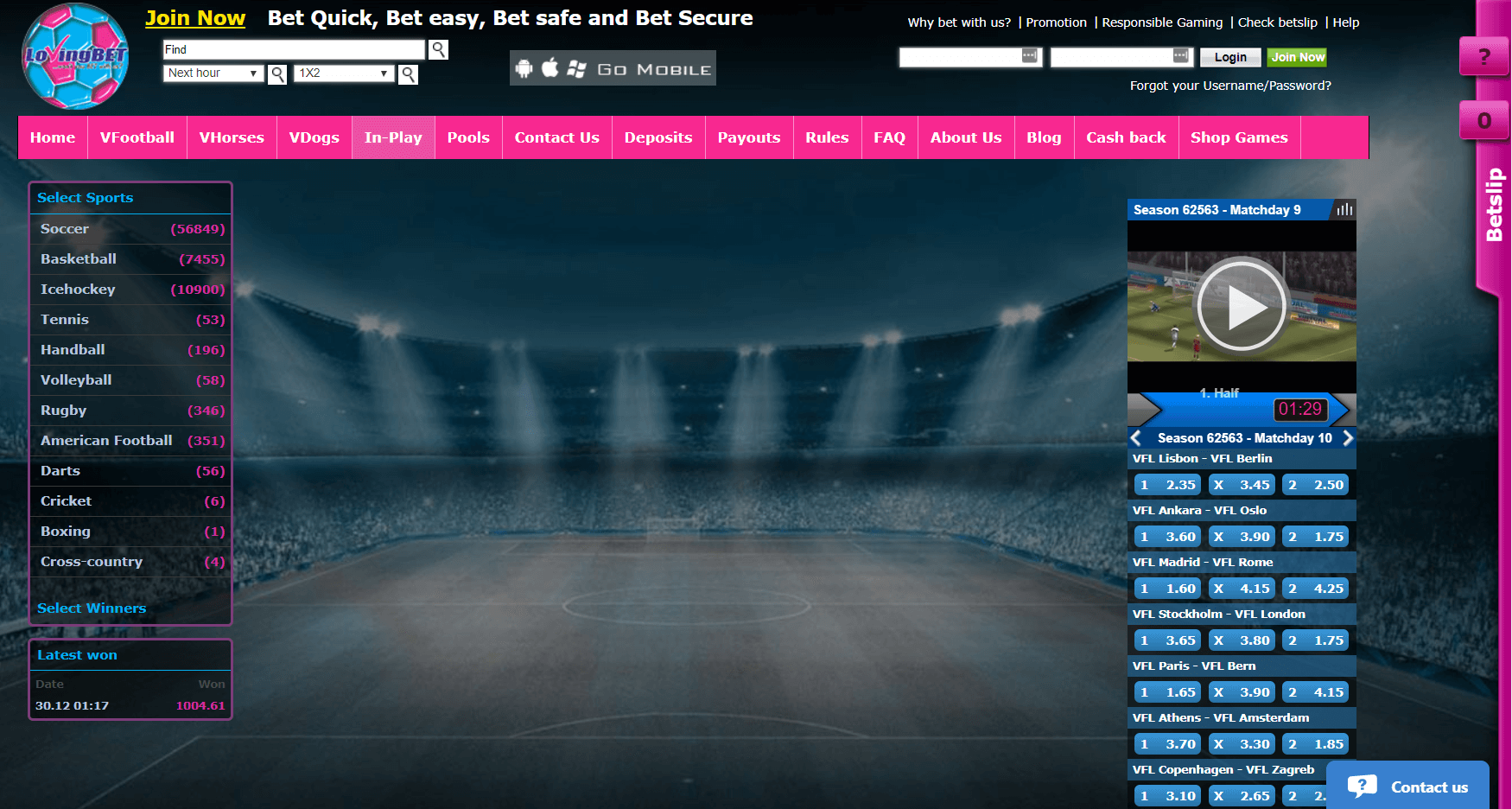 Whilst we want to believe that LovingBET offers in-play betting due to the presence of an in-play tab, when we clicked on this tab the screen remained blank. It should be noted that we accessed the site in the mid-afternoon and not at peak playing times however given the amount of sports and leagues available to bet on, we find it a little bit hard to believe that there are no live games taking place anywhere in the world at this moment. This is the first time we have seen no in-play selections being shown and think it might be more of a case of the site not being updated properly as opposed to the time of day that we checked it. The only form of a live stream we could see on the site was one of virtual football.
We have an extensive article about Virtual Sports here.
Security
---
It is unclear what license LovingBET has or whether it even has one at all. The site has a responsible gaming section where they provide a few tips to their players to help avoid developing a gambling problem. These tips include betting in moderation and just for fun, avoid chasing losses and only gamble when you can cover your losses, and that you should not place wagers of any kinds if you are under the age of 18. LovingBET has a privacy policy section where users can see how their personal data is collected and used by the company. The site also states that they have "state of the art software structures" which have checks and balances to ensure a safe and secure betting platform for its players.
Service and Customer Support
---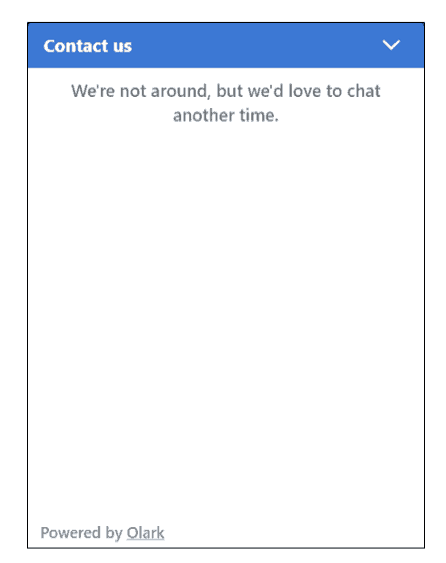 According to the company website, LovingBET offers a live chat function for its players, however when we tried to access it, nobody was available to chat – even though we checked the page constantly at all times of the day. Within the sites FAQs section, it is claimed that LovingBET's account management team operate 24/7 which makes this absence of the live chat function even more mysterious. No other contact information, such as a telephone number or email address, could be found on the site as the designated help section at the top of the page also did not provided any information.
Design and Usability
---
LovingBET's interface has a nice design. It's vibrant blue and pink colour scheme looks appealing, all the information is distributed evenly across the webpage and the site does not rely on any cheap gimmicks. In terms of the usability, whilst the process of making a bet is relatively straight forward and uncomplicated, the lack of important information and completely blank or missing sections of the site lead to a very frustrating experience. We were left wanting more on many occasions when writing this review.
LovingBET is available in two languages – English and French which will appeal to almost all of the African continent. There is a dedicated blog section on the website which we assume is to keep its players up to date with the latest betting news, however just like many other areas of the site, this was blank.
Mobile
---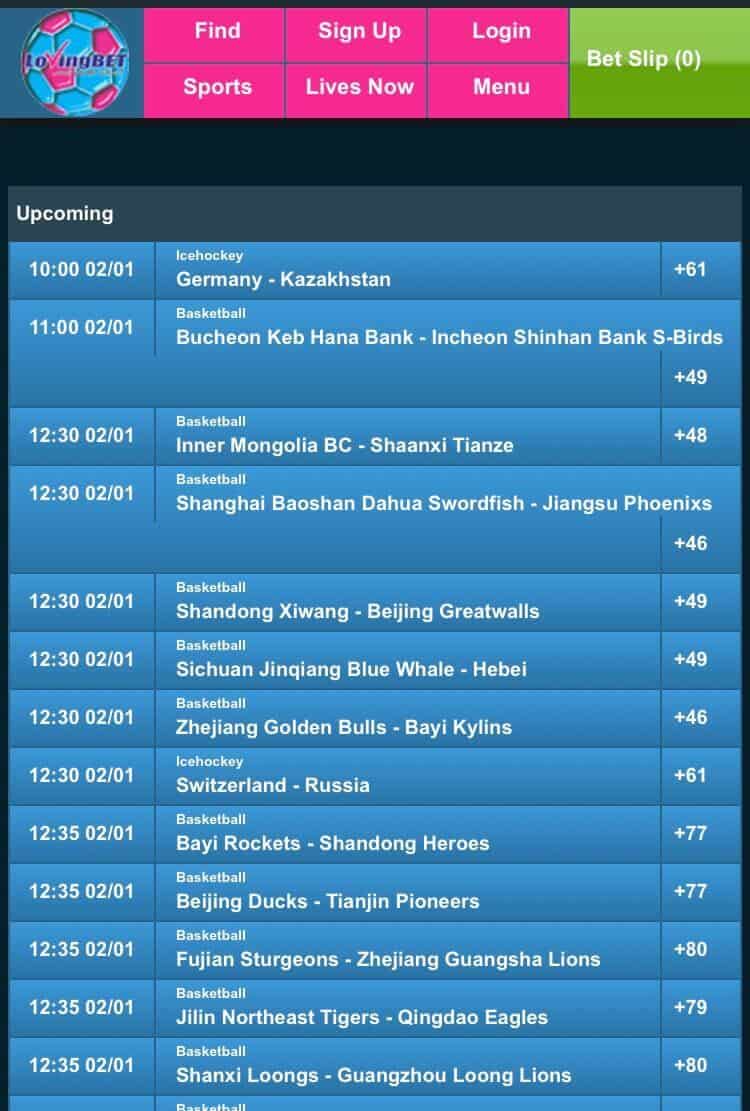 LovingBET does not have a mobile app, however they do they have a very good mobile version of the site available for bettors on the go. This mobile site offers a unique interface for new mobiles (i.e. smartphones) and old mobiles (i.e. non-smartphones) which makes it appealing to all mobile users. The mobile version of the site has a simple layout which makes it very easy to use. It has all the features that are available on the LovingBET website and makes for a very good betting experience. If you are someone who enjoys betting while on the go, you should consider using LovingBET.
Other products
---
LovingBET is primarily a sports betting site and its main focus is therefore on its sportsbook. In addition to this however, the bookmaker also offers its players a wide selection of virtual sports betting options. These include virtual football, virtual horses, and virtual dogs betting. It seems that LovingBET has put a lot of effort into their virtual sports section as there are a lot of submarkets available to choose from as well as match statistics and league tables. The live stream also works very well, and we did not encounter any lagging when using it. Similar to its sportsbook, there is no welcome bonus or any other type of bonus advertised for its virtual sports offerings. If you are interested in virtual sports betting, LovingBET provides a high-quality experience which we think is definitely worth checking out.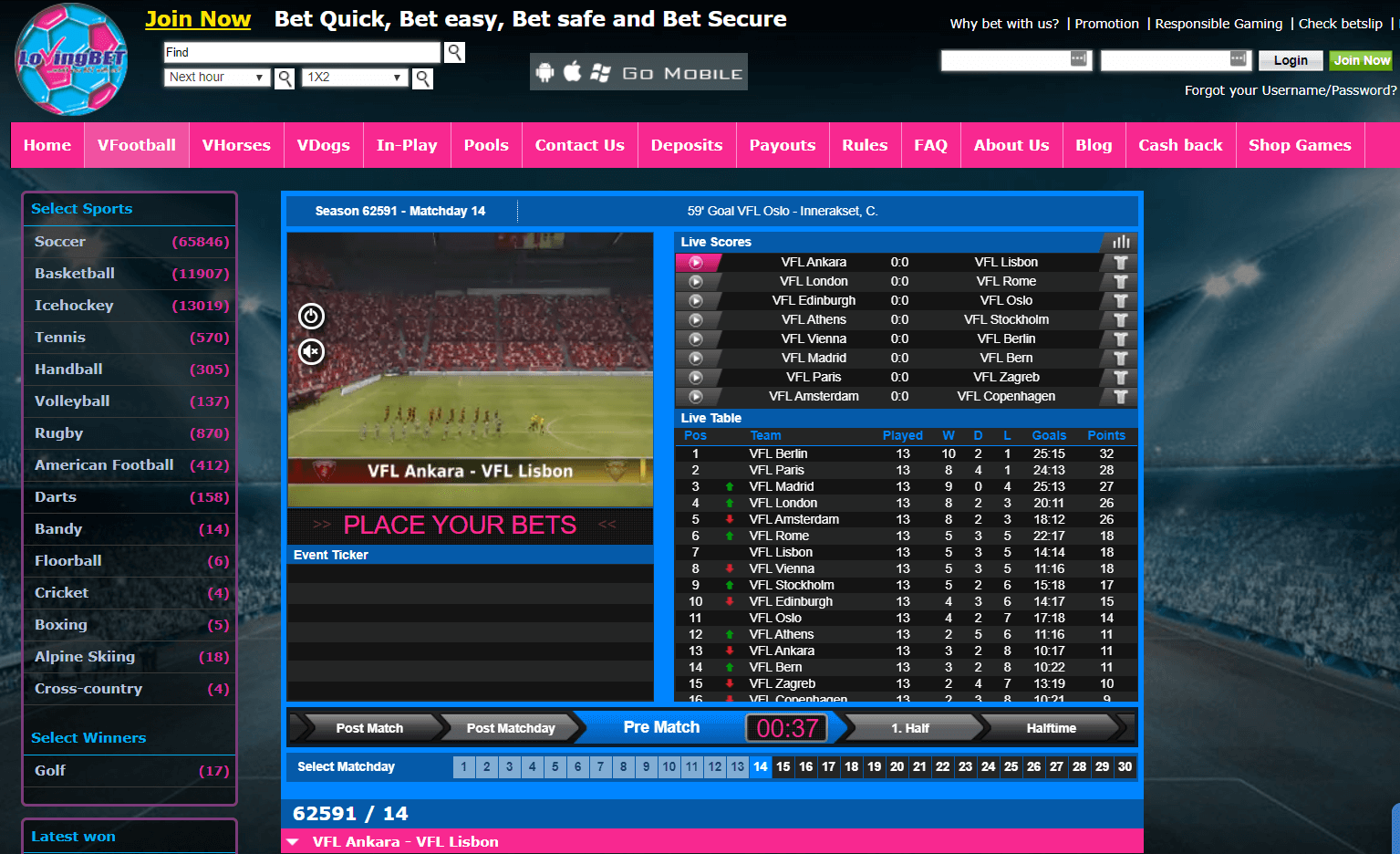 Summary
---
In terms of the betting experience, LovingBET provides a simple registration, a wide variety of payment methods, a decent sportsbook with competitive odds, and a nicely optimised mobile site for betting on the go. For these reasons, if you are looking for a simple betting experience, LovingBET might be the way to go. That being said, there are a lot of areas where we think LovingBET needs to step it up. The fact that, at the time of writing, there is a lot of missing of information on the site, betting on live matches throughout the day is not an option, and there is no way of contacting customer support are all big problems for players and can provide a very off putting experience for a lot of people. In addition to this, we would have loved to see more emphasis put on sportsbook bonuses which would no doubt be more appealing to new bettors. LovingBET has a good and promising product but there is a lot of room for improvement. The company seems to focus a lot of effort on its offline in-shop betting but with more investment, we think LovingBET could become a great betting site.