In 1780 a horse race in England known as 'The 12th Earl of Derby' was commanded by the Earl himself Edward Smith -Stanley. Since then the term (Or Noun) 'Derby' is commonly used in the world of sports, whether it be horse races known as Derbies or a Derby in football where two local rivals will battle it out to become victorious and hold the bragging rights, until they meet again. This is where Derby betting began.
Most important info box
Types of bets on derby betting
When betting on the derby betting, first thing you need to establish is whether or not you are wanting to bet on horses or football. In this specific scenario we are referring to horse racing and there are multiple amounts of different bets that you can make. These bets also stretch as far as football, which has it's own meaning for derby betting. More information on this topic can be found further down the article.
Win Bets
The most obvious one is 'Win' bets which is very simply selecting a horse in a race to win. This horse you select has to come first and no other position. At times in horse racing you can have as little as only two horses races, whereas in the Grand National there are 40.
Each Way Bets
Joint with being the most popular type of horse betting is Each Way. This can also be displayed as 'E/W'. What this means is that the horse you select has to finish either 1

st

, 2

nd

or 3

rd

. If you select a horse who has a low chance of winning and there are lots of horses racing in the race, you may also be given more places for the horse to finish such as 4

th

and 5

th

. This information will be given to you in your bet slip on the side of the

page or app

. Also be aware that some sites (More American based sites) will offer a

place and show bet

. Place means the selected horse must finish 1

st

or second and a show bet must finish 2

nd

or 3

rd

. Very similar to E/W however a little more specific and the odds will be higher because there is less of a chance of it winning.
Accumulator Bets
Let's also not forget that accumulators are also extremely popular in horse betting in this day and age. Of course, there are plenty of different ways of placing an accumulator and different types which can also be credited for. The most common form of an accumulator is when you place 2 or more horses in different races to win the races. For example, if Horse 1 running in race A and Horse 4 running in race 2 and horse 8 running in race 3 are my bets, then this is an accumulator and would require all 3 of these horses to win their races. If your wager is a selection of three consisting of three different horses from different races, then you can also place a style of bet called a Trixie. This is essentially 4 bets consisting of 3 doubles and a treble. Your win amount will vary depending on how your horses do. If only 2 out of the 3 horses win, you will win what is called a double bet, if all 3 wins then you will win a Treble, this basically covers more ground. Below are a list of some more examples of these special types of bets, which are essentially accumulators, however they cover more ground than a regular accumulator.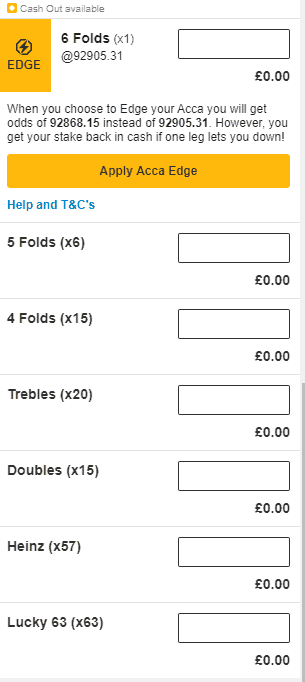 Patent bet: A wager selection of 3 horses in different races which consists of 7 bets al together. 3 singles, 3 doubles and a treble. Very similar to a Trixie.

Yankee: A wager with 4 selections of 4 horses from different races. This consists of 11 bets, 6 doubles, 4 trebles, and a fourfold accumulator.

Lucky 15: A wager with selections of 4 horses from different races. This consists of 14 bets, 4 singles, 6 doubles, 4 trebles and 1 fourfold accumulator.

Canadian: A wager with 5 selections of horses from different races. This consists of 26 bets, 10 doubles, 10 trebles, 5 four folds and a five fold.

Lucky 31: A Wager with 5 selections of horses from different races. This consists of 31 bets: 5 singles, 10 doubles, 10 trebles, 5 four folds and a five fold.

Heinz: A wager with selections of 6 horses from different races. This consists of 57 bets, 15 doubles, 20 trebles, 15 four folds, 6 five folds and a six fold accumulator. In order to win a minimum of 2 horses must come in.

Lucky 63: A wager which includes 6 horses from different races and consists of 63 bets. The bet includes 6 singles, 15 doubles, 20 trebles, 15 four folds, 6 five folds and a six fold accumulator. If one of your horses wins, the return is paid to five times the odds.

Super Heinz: A wager which has 7 selections of horses from different races. This includes 120 bets, 21 doubles, 35 trebles, 35 four-folds, 21 five-folds, 7 six-folds and a seven-fold accumulator. You must have 2 horses be successful in order for the minimum amount to be paid out.

Goliath: A wager consisting of 8 horses from different races and includes 247 bets. This is 28 doubles, 56 trebles, 70 four folds, 56 five-folds, 28 six-folds, 8 seven-folds and an eight-fold accumulator. Once again, a minimum of 2 horses must be successful in order to gain some money back.
NG
Try these bookies for Derby Betting
#1

Great odds on global horse racing events
Great in-play statistics on live races
Fast and reliable in match updates

T&Cs APPLY, 18+ ONLY

Open Account Offer. Up to 100% matched bonus €50 in Bet Credits for new customers at bet365. Min deposit €5. Bet Credits available for use upon settlement of bets to value of qualifying deposit. Min odds, bet and payment method exclusions apply. Returns exclude Bet Credits stake. Time limits and T&Cs apply.

#2

Great odds specifically for UK horse races
Best cash out system on the market
Previous form statistics for all horses

#3

Great pre-race statistics on all horses and jockeys
Amazing app which is fast and reliable
Good cash out system
Kentucky derby
Arguably the most common and watched horse racing event in the world is the Kentucky Derby, which takes place on the first Saturday of May every year at Churchill Downs racecourse in Kentucky, United States. The race is one and quarter miles (2.0 Kilometers) and is a grade 1 race for three year old thoroughbreds only.
Each year 20 horses battle it out in this historic race in front of 165 thousand people live and a further 16 million across the world on either TV or Radio. The horses aim to at least finish in the top ten in order to gain points which will be added on to the other races in what is called the Triple Crown. The triple Crown are 3 races from The Kentucky Derby, The Belmont Stakes and Preakness.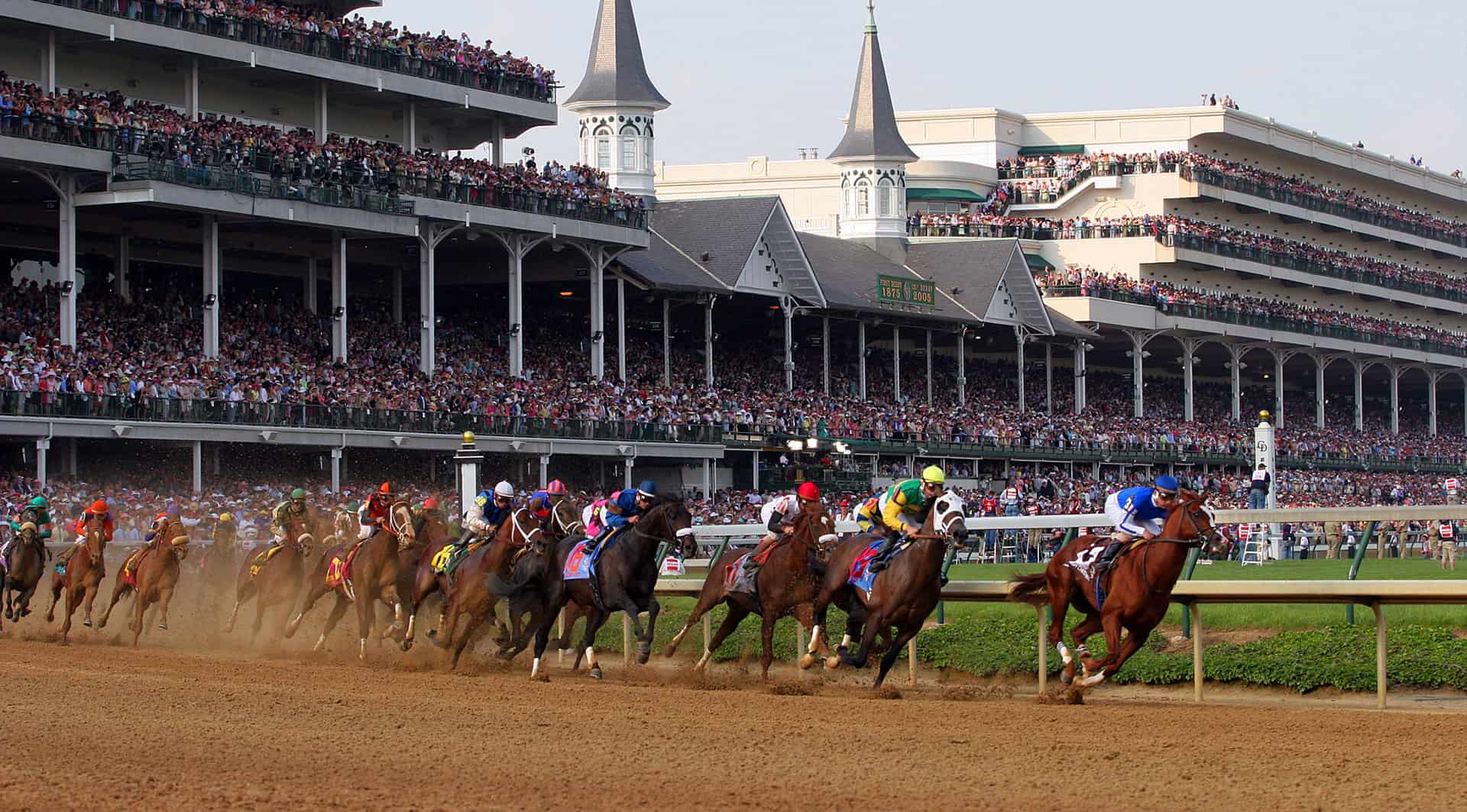 Epsom derby
Racing in the UK is a huge deal to horse racing lovers and they usually have a few events penciled in on their calendar which they make sure to keep an eye out for. One of these events that I can almost guarantee is on there is the
Epsom Derby
, also known as The Derby or officially '
The Investec Derby
'. The race is held on the first Saturday of June every year and is held in Surrey, England.
The race is open to three year old colts and fillies and is approximately one mile, four furlongs and 6 yards long. It is a left handed track and the total purse is just over 1.5 million pounds with £921,538 going to the winner. The crowd capacity of Epsom Downs is around 130 thousand and is a huge host to some of the biggest celebrities in the world.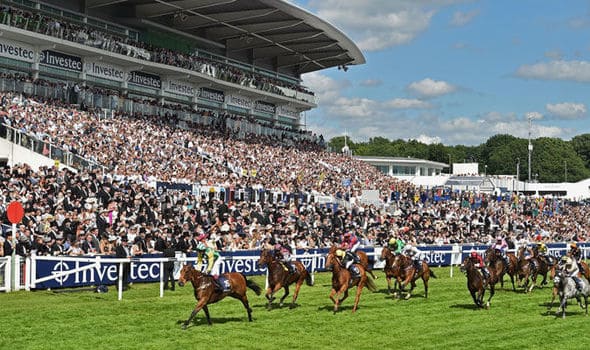 The Irish Derby
Ireland is not as big as the UK when it comes to hosting big horse racing events, but what they have produced of the years, is some of the best horses and jockeys in the world, hence why the Irish Derby has been getting a large amount of attention over the past few years.
Held in Curragh Racecourse in Kildare Ireland, the race is a group 1 flat horse race open to three year old thoroughbred colts and fillies. The race event has no actually set date every year however it is usually late June or July. The reason for this is that certain horses need to run a certain number of races and gain a certain amount of points within the year in order to qualify. This allows time for them to do so. The race itself is 1 mile and 4 furlongs, so not the largest however this type of race is specialized for sprinting horses.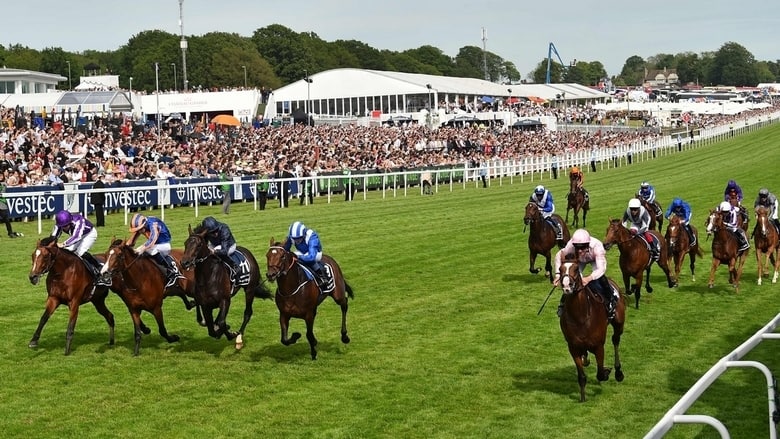 Top tips for betting on derby horse racing
If you have decided to bet on horses, then it's important to firstly understand that not only is it extremely unpredictable but it's also key to understand the main things to consider. Different elements on the day can affect a horse race and suddenly create a horse who is an outsider, the favorite.
One of these elements is the weather. A horse may prefer a hard ground whereas another may prefer soft ground or wet and rainy conditions. The bookmakers have experts who constantly analyse this, and the odds will change immediately once the weather does. However, if you can follow horse racing and can get a feel for which horse prefers what, then you should be able to check the weather forecast in advance and then make your decision then.
When a horse is doing well or is a on a good streak and has finished in the top 3 of its past 3 races, then a handicap is attached on to the horse. This comes in the form of weights. These weights will weigh the horse down in order to give some of the other horses a bit more of a chance to compete with the inform horse. When you select the race, you want to bet on, you will usually see a display in which it tells you how much weight has been added on to the horse for that particular race and also how the horse has done in previous races. On sites such as Betfair, they even give you a small paragraph for every single race which tells you who they think is going to win the race and who they believe may be good challengers, perhaps for each way bets.
We concentrate a lot on how the horses can be and what to look out for from a horse, but one thing that is also extremely important and one of the biggest factors in horse racing is the jockeys themselves. The owner of the horse will pay for a jockey to ride it depending on what style of racing that jockey prefers. If the jockey is a jumping race jockey, then he won't be used on a flat or sprint race. Jockeys are paid by the owners to ride the horses and will also gain a profit of the winnings if they do well. Majority of the time the same jockey will ride the same horse, especially if it has done well or is in good form. The only time that it could change is if the jockey has an injury or is already booked and therefore a replacement would have to be brought in, however majority of the time the jockeys are booked well in advance.
Tops tips summary:
Keep an eye on the weather for that particular day

Make sure to see how much weight is being placed on the horse before you bet on it

Check which jockey will be riding the horse and see if they have ridden them before

Check to see what the bookies themselves have for any tips

Make sure to see the form of the horse and jockey which will be displayed by the bookie
Derby betting in football
Before reading this article, you may have wanted to understand what betting on the Horse racing derby would be like, or you were looking for derby betting in football. If it was the latter, then we have you covered.
A derby in football is very similar to the term 'Rival' however it has a slightly different meaning behind it. A Rival is where two clubs who are similar in terms of league positions go head to head in a match. A derby is essentially two clubs who are similar to each other geographically on the maps as this cause tension between fans as to who is the better club in the city or respected area. For example, in Manchester there are 2 main clubs, Manchester United and Manchester City. These are classed as a Derbies. Try not to get to confused though, as technically these two clubs are also rivals due to their current league positions in the table.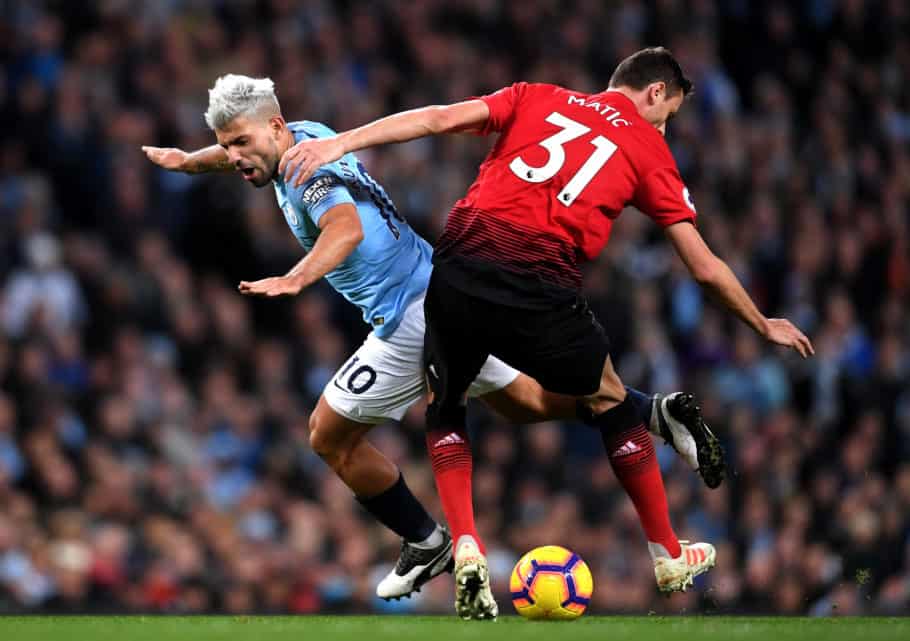 Top Tips for derby betting in football
When a derby fixture is coming up, this can be good to bet on, due to the highly anticipated grudges the fans and players have on each other and the atmosphere is usually enormous. The key features to look out for is previous scores not only between the two teams, but also form in that time. Say United have beaten City more times over the years but City are currently on a good run and United are not, then this would be a key factor to take into consideration.
As mentioned in the majority of our previous articles, it's also key to do your research and study up on the teams and keep an eye out for team news. What we mean by this is any transfers of players to different clubs or key players (Strikers, Goalkeepers etc) who may be injured. This can turn the game on its head essentially, especially if your betting on an over/under goals market.
Conclusion
In a nutshell, covering the term Derby Betting as a whole isn't easy because it has multiple meanings, but as long as you understand what it is you wish to bet on then you will eventually find your way. If it is horse racing, then the bookies do provide some very good information for you regarding tips. If it's football, the hard work is down to you to do your research and find out which Derby will get the better of who.