NG
Best Betting Sites
#1

Huge variety of betting markets
Quick, responsive and easy to use mobile app
Well-known for high odds value

#2

Cash Out & Bet Builder features
Offers live streaming
Multi Bet boost up to 250%!!!

#3

Birthday Present and Cashback offers
Fantastic Accumulator promotion
Plethora of Esports betting markets
Lotto betting or rather lotteries in various forms have been some of the most popular games in the world for centuries and are believed to have been around since the Chinese Han Dynasty millenniums ago. Some believe they helped finance the Great Wall of China.
They have come in all kinds of different shapes and sizes, but they always work in the same simple way. You take a number from a predetermined amount, winning numbers are drawn and if those numbers match yours, you win. And you can win big – really, really big.
One of the things that has made the lottery so popular is that it is both simple and cheap to play but offers the possibilities of huge prizes. And there's a lot more depth behind this simple concept than you might first realise, especially as the game moves forward in the new age of online gambling. We're here to help you on that journey of all things lotto betting.
What are the rules of lotto betting?
Wondering how to play lotto? There's no need to worry, as it's really very simple.
Although the core concept remains the same, there are nuances to the rules of different lotto games. It's important to note that the amount of lotto games is huge, especially in the online market. So, make sure that you check the rules as well as the terms and conditions of any kind of lottery you are playing because each site may be different in often significant ways.
Examples of national lottery games, for instance, include the US Mega Millions, US Powerball, UK Euromillions, the EuroJackpot in Europe, Australia's Powerball and La Primitiva Spain.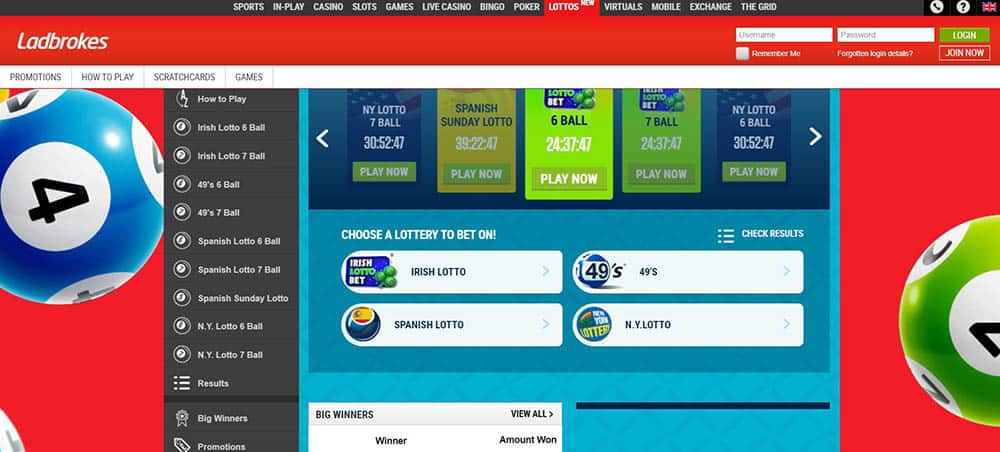 However, most lottery games will certainly have more in common than they do differences. We're going to use the UK Euromillions as an example of how these tend to work.
You pick five numbers from 1-50, alongside two Lucky Stars between 1-12. Prizes are drawn on Tuesdays and Fridays. If you get the five main numbers, plus the two Lucky Stars, you win the jackpot.
The jackpot is shared between all EuroMillions winners. Smaller prizes are given for less numbers and Lucky Stars matched, with the lowest prize being given to two main numbers. You can also win through the UK Millionaire Maker, which is another prize draw which every Euromillions ticket holder is entered into.
A lot of the specifics can change across different national lottery games. For instance, how many numbers are needed to win prizes and the amount of numbers drawn. Also, the UK Millionaire Maker draw is a good example of how different versions will have their own quirks. Nonetheless, the basic principles behind Euromillions is similar to what you will find across the vast majority of games calling themselves the lottery.
What is the prize breakdown in lotto betting?
Obviously, the prizes depend on the specific lottery in question. Each lottery will not only have different prizes but will have different criteria as to what you need to do to win those prizes.
It could be three numbers in a five-number draw; it could be just one number in a 10-number draw. It is entirely down to the individual example. However, this allows you to decide what level of risk lotto you want to play. You could play one which gives you a larger chance of winning but for a smaller prize, or vice versa.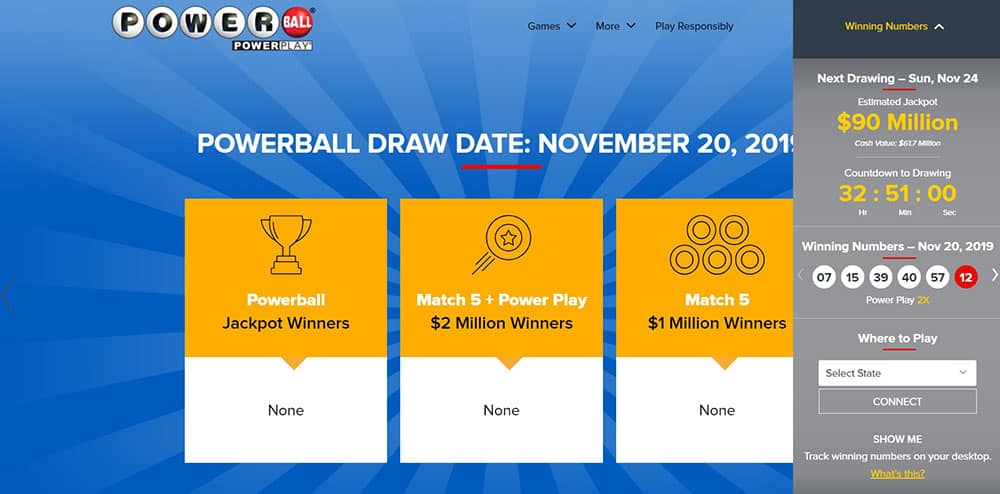 It's also important to note that many lotteries do not have the same jackpot every draw. Instead, many of the utilise rollovers in order to garner more interest. A rollover is when the prize from a previous draw is added to the following draw after no winner is declared.
This can, of course, create truly enormous jackpots and has been the reason behind many of the biggest wins of all time. On top of that, some lotteries may offer something other than cash, and may include prizes like cars or holidays at varying levels.
To give you an example of one prize breakdown, here's an example from the UK National Lottery.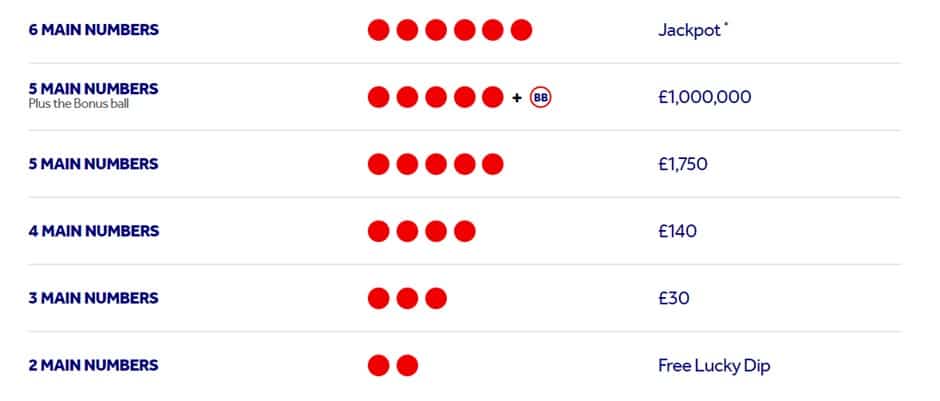 However, just looking at these sums doesn't quite give you the insight into the maths behind lotto betting that you may want. With that in mind, let's do a little lotto maths of our own.
The maths behind lotto betting
The odds of you winning a jackpot depends on the exact perimeters of the kind of lottery you are playing. The amount of numbers you need to match, as well as the numbers available in the draw, will both hugely impact the odds of winning.
A very common spread of number is 1-49 with a selection of six balls, although some do vary. In fact, the UK National Lottery, which is the example we gave before, increased from 49 to 59 balls in 2015, but tripled the jackpot and guaranteed a one million winner every week as a compromise. The lottery, like any other kind of bet, is about calculating risk and reward.
However, a selection of 1-49 numbers remains more common. So, with that in mind here are the following probabilities for matching the six balls from 49 numbers;
| | |
| --- | --- |
| Numbers of ball matched | Odds of winning |
| 1 | 1/49 |
| 2 | 1/1,176 |
| 3 | 1/18,424 |
| 4 | 1/211,876 |
| 5 | 1/1,906,884 |
| 6 | 1/13,983,816 |
How can you play the lotto?
It's generally very simple to play the lotto. If you are playing on a casino site, obviously you'll need to sign up and deposit money in order to use that cash to play lotto. The exact details of this depend on the site.
However, it usually isn't any more complicated than filling in a simple form and putting in relevant payment details, just like you do with any form of purchasing items online. Technology has also found its way into the traditional lottery markets like the national examples we have looked at, meaning you can now play online or via a mobile app.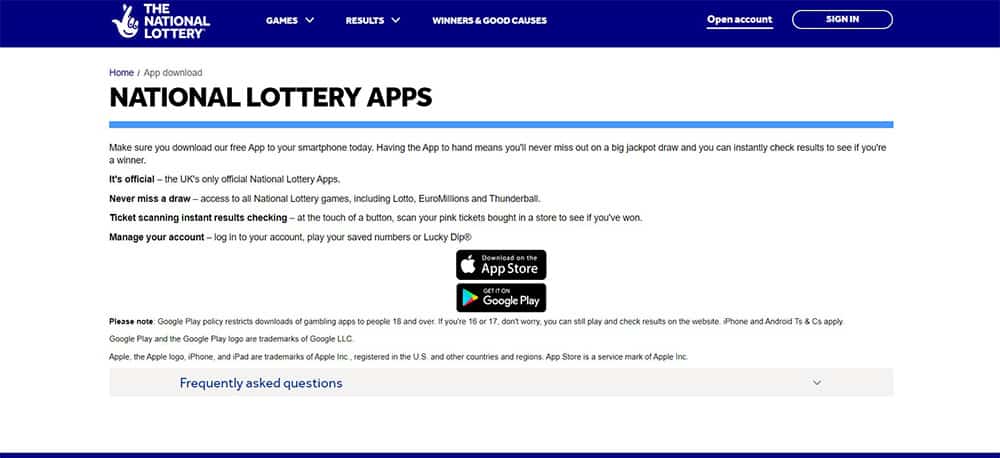 If you prefer keeping things simple, however, you can always head down to the shop and purchase a lottery ticket the traditional way. Although, you may need some ID if you are lucky enough to still have shopkeepers question your age. After that, you simply wait for the lottery results to be announced. These results can easily be found online.
Claiming your bonus often depends on how you bought it in the first place. Direct Debit or online purchases are often transferred automatically. Meanwhile, tickets bought in person can require you to either go to an authorised retailer to cash your winnings or call the lottery organisation itself for larger prizes. If you have to call them, it is likely that congratulations are in order.
Is the lotto betting safe and fair?
Lotteries work via the use of random number generators, whether that be via a casino, through national games or any other type of lottery. The only issue in terms of fairness would be if you were playing on a lottery from an unreliable provider: in other words, from a casino or anywhere else that is not properly licensed and regulated.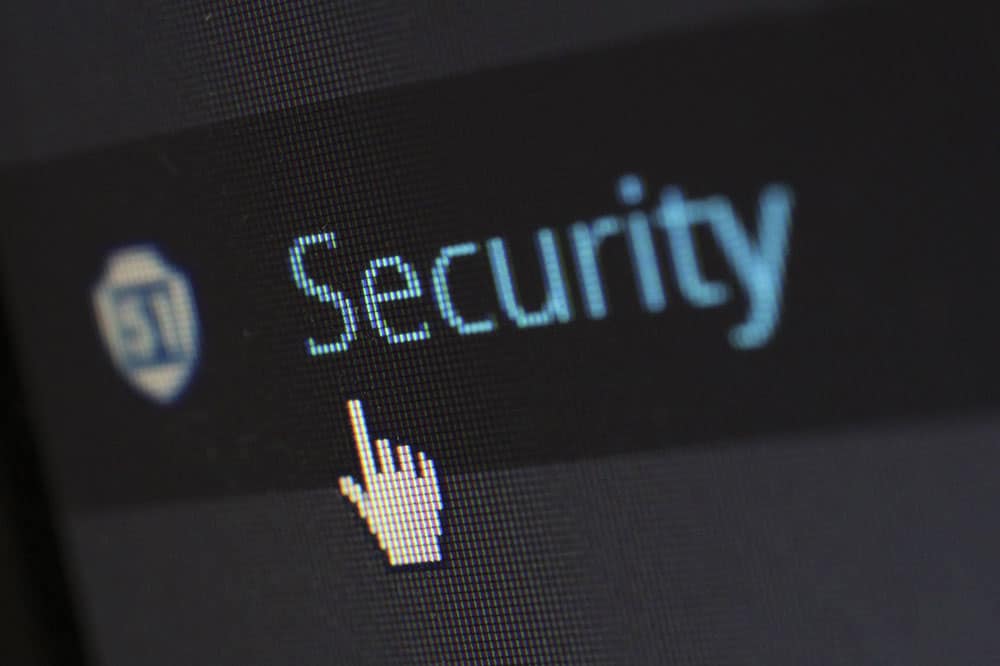 The same can also be said for your safety in other regards, such as data. As long as you ensure your details are being used by a site you can trust, then there should be no issues regarding safety or fairness.
Some may suggest that the lottery is unfair because of the large odds. However, that's the result of a small stake for a huge prize. The risk to reward ratio is completely transparent, and it's up to you whether you view those terms as acceptable. Something simply being unlikely to happen does not mean it is unfair. Furthermore, many lotteries also help fund various charities and good causes, which isn't the case in most other forms of gambling.
The different types of lotto games
While we want to reiterate that the exact terms of each lottery game can vary depending on the specific operator, there are some general lottery types that we are going to break down here. That way, you can get a good overview of what you should be able to expect even in the wide gambling world we now live in.
Lotto
Your traditional lotto game is, as you may expect, simply called lotto. In this, six numbers (or sometimes more) are drawn from a range of number generally somewhere between 42 and 60, although they can range much further than this.
The cost of a lotto ticket varies but is usually a small stake. If you want to increase your chances, you can buy more tickets. Prizes are given out for various amounts of correctly matched numbers, with more winnings for more matches. The jackpot is given to whoever matches with every number drawn. If nobody wins, then the prize money rolls over and the jackpot gets larger.
Little Lottos
This is essentially the same as lotto games except the field is smaller and thus the odds are better. This does come at the expense of the size of the jackpot and prizes though. The exact field can vary but five numbers with a range of numbers in the 20s or 30s is pretty common. These are popular in America and are drawn more often than the state larger state lotteries.
Raffles
There are two main differences between lotto betting and raffles, which is that you cannot choose your numbers with the latter. Instead, you are given a randomly assigned number and a single number is drawn to declare the winner. These have the benefit of being able to be as large or as small as people want, allowing for smaller venues to hold them.
The Dailies
Another game that is very popular in America, the dailies can take place as often as twice a day, with stakes as low as 50 cents. You then pick some numbers, generally between 1 and 5, depending on what game you want to play.
You get a choice of playing "Straight" or "Box". Straight means that your numbers have to match exactly in order for you to win, whereas to win with Box, they can be out of order and you will still win, but with a lower pay-out. Cheap and versatile, this is a very popular variation of lotto betting.
Keno
This is a game which is similar to lottery, although there is some debate as to whether it technically counts as a lottery game. It's certainly close enough for us to think that it warrants a place on this list, especially considering its ferocious popularity in online casinos.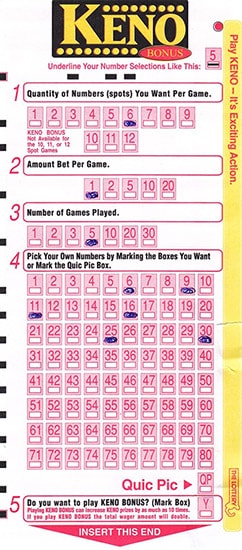 Like the lottery, you choose numbers, which are usually between 1 and 80. Then 20 numbers are drawn at random, and you receive different prizes depending on how many matches you have and the wager that you placed.
There is, as is the case with most types of games, a wide variety of versions of this game in online casinos. This is generally a good thing. After all, more variety usually is. However, we would say to pay close attention to the house edge on these games, as they are known to range from a couple of percent to close to 50%. Sticking with reputable online casinos should help you avoid this.
Lotteries Around The World
It's not just in terms of the types of lottery available that this age-old game is more varied than many realise. Lotteries are huge throughout the world and not only do those countries have different interpretations of the game, but the history and cultural impact of the lottery also has a dramatic amount of diversity. Here, we're going to look at three of the biggest lottery markets to see just how different this ultimately simple game can look across continents.
Lotteries in Africa
We cannot overstate the incredible popularity of lotteries in Africa. In fact, they are such a huge success that there's an enormous variety throughout the continent.
Some of the most popular are found in South Africa, with the South African National Lottery providing a home for the astonishingly popular Lotto and Powerball games. As an example of just how huge this game is, in 2012 they generated R4.7 billion in sales. Although the national lottery is more popular than ever in South Africa, it was already a massive hit the second it arrived in the country in 2000, selling 800,000 tickets on the very first day they were available.
But that's just one example. Nigeria has three huge lottery games of its own with the Premier Lotto, Give N Take – National Jackpot Lottery and the Green Lotto all being massive hits in the country. Part of this is due to strict gambling laws, with the lottery being one of the few that is officially permitted.
Part of the reason many governments are more relaxed about lotteries than other forms of gambling is the good they can do for charities. In Kenya, a country with a similar level of enthusiasm, The Kenya Charity Sweepstakes is a great example of that. Other countries in Africa with thriving lotteries include Algeria, Ghana, Morocco, South Sudan, Uganda and more.
Lotteries in America
America and Africa may be very different culturally but have their love of lotteries in common.
Also, like Africa, there's a huge amount of variety across different locations. There are different options across states and jurisdictions, with no national lottery. However, two have proven more popular than the rest and have become national lotteries by default, these are the absolutely huge Mega Millions and Powerball games.
In fact, the vast majority of the biggest lottery winners on earth both got their winnings from these two games. In 2018, Americans spent over 77 billion dollars on the lottery and its popularity doesn't look to be fading any time soon. That seems especially unlikely considering that there were nearly 400 lottery games available back during the colonial era and it has only expanded since then. In fact, things have progressed so much that today you can play the lottery over your smartphone.
Lotteries in United Kingdom
In contrast to the other examples that are on this list the United Kingdom doesn't have large seperate lotteries across distinct areas. A big part of this is likely to be because of the size of the country.
Regardless their National Lottery actually manages to pack in plenty of variety, having expanded the amount of games and ways to win since its first draw in 1994.
Todays games include: Lotto, which is a fairly standard lottery game where you pick six numbers between 1 and 59. Lotto Hotpicks, which only has five numbers and allows players to choose both the numbers and the amount of balls they want to match. Thunderball, which uses a 1 in 39 field of numbers for five balls and 1 in 14 for the final ball and Euromillions which expands the lottery across the continent. They even sell scratchcards.
The National Lottery in the United Kingdom is a wonderful example of how versatile you can make the core lottery concept with a little bit of creativity.
Top 5 tips for increasing your chances of winning the lottery
First things first, we want to make it absolutely clear that there is no magic trick to winning the lottery. This is a game of chance where the odds of winning big are generally stacked against you. That's not to shine a negative light on the lottery though, It's a game that is all about small stakes and huge prizes. The mathematical outcome of that is tough odds.
However, there are some mathematical ways in which you can improve your odds. With that in mind, we're going to take a look at our top five tips.
Choose the lotteries with the best odds

This one might be the most obvious, but different lotteries have different odds. The best way of having a better chance of winning is to pick those with better odds. There are basically two elements to this. The first is deciding what level of risk/reward you want and choosing an appropriate lottery. Little Lottos may be preferable, for instance, but there's also a question of value.

That's right, lotto betting isn't as simple as choosing whether you want higher or lower odds for bigger or smaller prizes. That's because some lotteries are simply better value than others. In other words, if they had the same prize, then a better value one would have higher odds than the other. This is especially the case with Keno, which as we've said, can have a huge difference in over-round.




Pick random numbers

This may seem like a silly suggestion because you probably think that your selection already is random, right? Well, consider how you came to that number, because there's a good chance a lot of other people may have had that same idea.

When we say random, we mean random: selected with no rhyme or reason. For instance, a lot of people choose birthdays for their lottery numbers. However, this means that a lot more people end up with a disproportionate amount of numbers that are less than 31. If you were to win with these numbers, you'd likely have quite a few people to share it with.

The most obvious example of this is people who choose the selection of 1, 2, 3, 4, 5, 6. Thousands upon thousands of people do so, not seeming to realise that if they were to win the jackpot, they'd end up with an unusually small amount. So, choose randomly, as randomly as you possibly can. Some games will allow draw random numbers on your behalf, which can be a handy way to choose your selection without any of your natural bias creeping in.

Join a syndicate

This is an old piece of advice but a good one. The single best way to hugely increase your odds of winning the lottery without spending a fortune is to join a syndicate. In America, roughly a fifth of all lottery jackpot are won by syndicates of some kind! This also allows you to customise your risk to reward ratio, as you can join syndicates big and small in order to get the kind of odds that you prefer.

Double check your numbers

We promise this is a serious piece of advice. You would be amazed by how much lottery winnings go unclaimed. One example saw a $300,000 ticket go unclaimed. In the UK, £125 million went unclaimed in 2018. Maybe they misread it and threw it away. Who knows? It's the kind of thing to give you nightmares.

Of course, this happens at a smaller level all the time as well. People don't notice a match or two, or even stop reading their ticket when they realised that they haven't won big and missed out on smaller prizes. In any case, it certainly can't hurt to check twice. And if you think that advice is a little silly, well, there's £125 million that says differently.

Play more often

Like we said, there really is no trick when it comes to winning the lottery: there's no magic formula. Everything else we've covered is good advice but, ultimately, the only way to play the lottery is to go for it and see where your luck takes you. Many lotteries now actually allow you to pay for multiple draws in advance, so you don't miss out each week.
How do I know if I have won the lotto?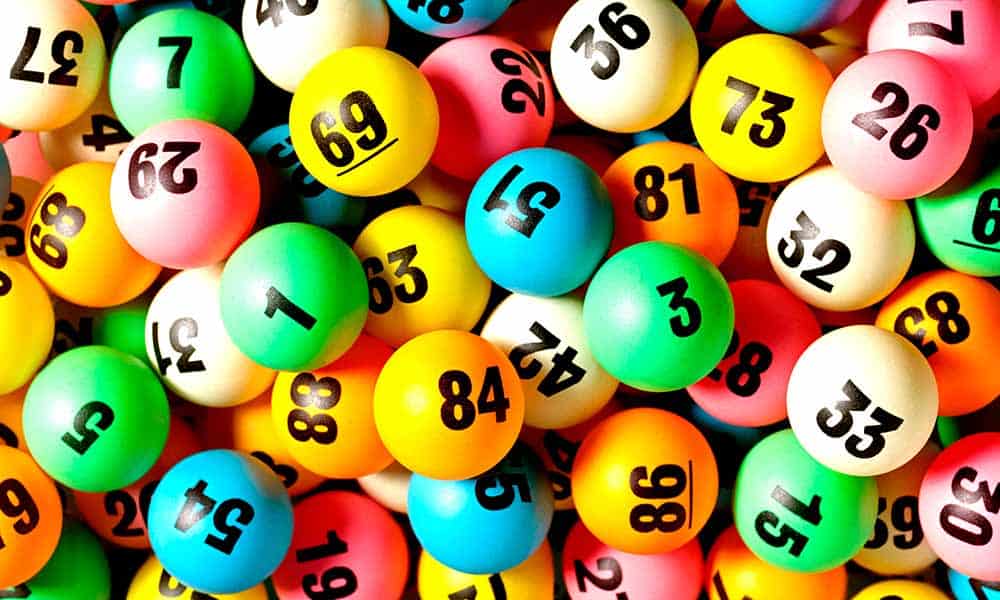 For many people, the only way to find out if they have won the prize draw is through watching the draw live. This is something which we think has really helped the lottery stand the test of time because you can still go to the shops, physically buy a ticket and then watch the draw live in many cases. It means that no one has to be left behind if they struggle with technology.
However, if you are someone who embraces technology, then you can find out if you've won even easier by going online. Various lotto sites send you automatic e-mails telling you if you have won, while mobile apps and lotto websites allow you to input your numbers to see if you have matched your numbers in an instant.
What are some of the biggest lotto prize wins in history?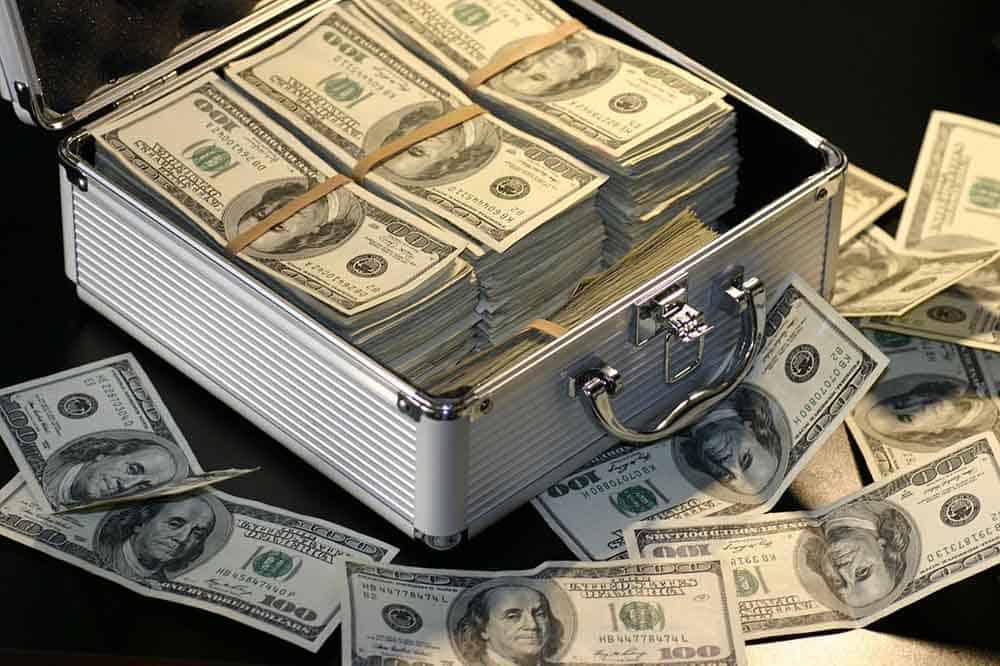 Now we've discussed all in and outs of lotto betting, shown you how it works and how best to approach it, it's time to finish off with the good stuff. That's a look at those juicy jackpot wins from lotto history.
Here are the top five biggest, most eye-wateringly huge lotto prize wins of all time. On thing that you'll notice is that all of these lotto prizes are American, showing that they consistently have the largest jackpots.

Curry, on the other hand, apparently bought her ticket as a last-minute impulse and based her numbers on some family birthdays and her lucky number seven. Usually, we'd say that's bad tactics, but we can't argue with the result.