A first team to score bet is where a bettor lays a wager on which of the two teams will score the first goal in a match of football. Likewise, a last team to score bet requires the bettor to successfully predict the team that will score the game's last goal.
NG
Best Betting Sites for First & Last Team to Score
#1

Bet names: "First Goal by" & "Last Goal by"
"1st Half First Goal by" also available
Check out ''Home / Away Team To Score'' for higher odds

#2

Great odds for "First Team To Score "
"Last Team To Score" also available
Try related bet "Teams To Score Both Halves"

#3

Bets names: "First Goal" & "Last goal"
Try "Home/Away Time of First Goal" too
Goalscorer Bets also available
How Do You Win A First Team to Score Bet?
Once the bet has been placed and the game is underway, hopefully your team will come charging out of the blocks and get the first goal of the match. If you bet on mobile, you could even check your account straight away to see how much you have won.
How Do You Lose A First Team To Score bet?
There are two ways to lose this bet. The first is that the other team bag the first goal of the game and the second is that the game ends in a goalless bore draw. Should either of these occur, then your bet got shot down, sorry.
What Are The Advantages of Betting on the First Team to Score?
The main advantage of betting on the first team to score market is that it is a relatively easy bet to successfully predict. You can usually tell which team is more likely to hit the net first by the difference in strength between the two sides. Another advantage is that you have not designated any one player to get the goal, simply any player on your team can get the goal, improving your chances tenfold. In fact, because own goals do count towards this bet, your chances of success are improved even further than that.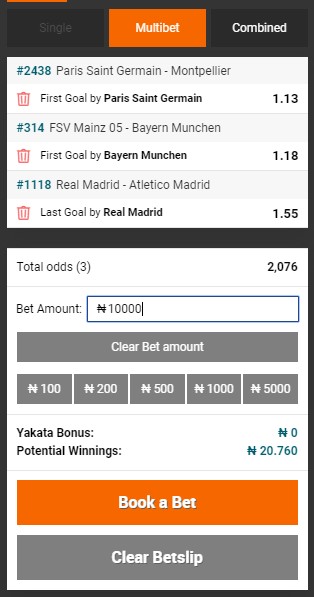 Last Team To Score Meaning
This bet works in the same way as the first team to score betting but instead you are wagering on the team that gets the last goal of the match. That is unless there is only one goal in a game in which case you win both ways. This is slightly trickier to pull off than first goal as games can play out in different ways. Nevertheless, some teams are known to rally late in a game and possess a strong record in goals scored in the last five minutes. To that end, there are things you can do to improve your chances of success, which you can find below.
How Do You Win A Last Team to Score Bet?
If the team you have bet on scores the game's last goal then you win, even if it's an own goal by the other team as this still gets credited to your team in the final recorded result. That's really all there is to it, it's that simple.With a first team to score and/or a last team to score bet you, as the bettor, will get paid when the team you have selected score either or both the first and last goals. If the game ends in a 0-0 goalless draw, your bet will be deemed a loser by the bookmaker.
How Do You Lose A Last Team To Score bet?
If there are no goals at all in the match or the other team scores the last goal then you will lose your bet, that's why it's so straightforward and popular.
What Are The Advantages of Betting on the Last Team to Score?
Because this market is harder to predict than the one for first team to score, you will generally get higher odds. This is no guarantee however, while in most cases this is true, on occasions it will be relatively easy to predict who will score the last goal in which case the odds will shorten accordingly.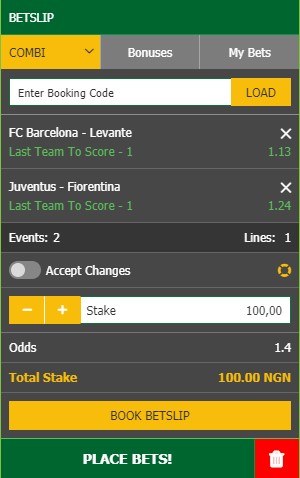 First/Last Team to Score Predictions Tips
When betting on teams to score either or both the first or the last goal, there are a few things we can do to improve our chances of success in these markets.
Doubling Up On First And Last Goalscoring Team Strategy
Firstly, if a game ends one nil and you have backed the scoring teams in both markets, you win both bets. You could of course group these two together in a double and get a multiplied payout too. These bets can also be added to an accumulator on matchday where huge payouts are possible.
Understanding Statistics
When playing these markets, it is always prudent to do some research on who is most likely to score the first goal based on statistics and current form. Think about what stage of the game a team normally get the majority of their goals. Are they fast starters or late finishers? The same goes for their opponents too, do they normally concede early or late?
Also, consider whether or not there is a difference in likelihood of first goals being scored by the home team. The fact that around 58% of the time in the Premier League, the home side gets the first goal suggests home advantage plays a slight role in this. That said, that means that the away team still score first 42% of the time, which isn't a low average either. Note too, that around 7.8% of Premier League matches finish goalless. The point being, by looking into the statistics that answer these questions, we have improved our chances of winning the bet considerably.
Understanding Trading
The thing about trading, which you can do at betting exchanges such as Betfair or Smarkets, is that it can provide a far higher win rate than traditional betting because the factors that determine a win occur much more frequently in a trade than they do in a bet. Teams need to score in order to win the match so if you are trading your bet that the home team will win the match, you are also backing them to score a goal. By trading that, you should win more frequently. With sports trading it doesn't generally matter who wins or loses the event, only that the price moves. Because of this, we don't have to pick a winner to make a profit making it really worth considering trading your first goal scorer bet.
Conclusion
The markets of which team to score first and last are both extremely simple and straightforward to play along with, both for serious bettors and new comers alike. While the bets typically work in the same way, there are some key differences in both meaning a slight alteration to you preparation might be required. This preparation could and probably should be the studying of form and statistics and all the usual factors that can impact on the outcome of the game. All in all though, you don't need to pick the winning team or name the player that gets the goal in order to win either of these bets, merely pick a team that scores the first or last goal in your nominated football match. It really is that simple.