What is outright betting?
An outright betting is when you place money on the overall outcome of a competition or tournament.
You might bet on who will win Wimbledon, the Premier League or the Grand Prix.  What makes it an outright bet is that it's specifically about the end result, not the outcome of individual games or matches that make up the competition.
NG
Outright Betting
#1

Optimised for mobile – ideal for outight betting when you're on the go
New 70% Euro Soccer Bonus
Up to £100 in bet credits – a great start if you're just getting into outright bets

T&Cs APPLY, 18+ ONLY

Open Account Offer. Up to 100% matched bonus €50 in Bet Credits for new customers at bet365. Min deposit €5. Bet Credits available for use upon settlement of bets to value of qualifying deposit. Min odds, bet and payment method exclusions apply. Returns exclude Bet Credits stake. Time limits and T&Cs apply.

#2

Great odds specifically for UK horse races
Best cash out system on the market
Previous form statistics for all horses

#3

Best odds guarantee on UK horse racing
Great live streaming options to follow all the action and keep track of the progress of your outright bets
Epic selection of sports betting options – try outright betting on a sport you've never tried before
Different types of outright betting
There are lots of different types of outright bet that you can make. The most basic type would be on who will win a competition. You might bet, for instance, that Lewis Hamilton will win the next Grand Prix or that the New York Giants will win the Super Bowl.
You could also bet on the overall top goal scorer or the player that has the most assists or the most interceptions. In fact, the possibilities are endless. You could bet on who is given the most red cards, or even how many red cards will be issued across the whole tournament.
In order to stand out, different bookmakers come up with some interesting options to entice bettors. You might see offers such as "Best Football Team in London" for the Premier League, or offers for bets on the country that will win the most medals in the Olympics.
What is ante-post outright betting?
An outright bet can be placed before a tournament begins or once it has started. However, an ante-post bet is a bet placed specifically before an event starts. That means that you should check out the latest stats, consider the form, make an informed decision and place that bet, all before the action begins.
Pros and cons of outright betting
Pros
If you like winning then you'll have a better chance of cashing in with an outright bet

You add a little spice to your experience as a spectator – wanting to know the overall result of a competition will always keep you hooked to the very end

You'll generally find higher odds on outright bets

Studying your sports of choice closely – streaks, transfer activity, managerial sackings etc. – pays off by allowing you to make accurate predictions for outright bets
Cons
You need a bit of patience with these. If you need a quick result then you might prefer a different kind of bet

For the smaller sports and those niche competitions, you won't always find outright bets being offered by the bookies

Some online bookmakers don't offer outright bets

With an outright bet, to some extent you're "freezing" your money. Instead, you might prefer to do a little bankroll management by betting more dynamically, across different sports and different outcomes, and more responsively – reacting to results as they unfold.
Memorable big wins with outright betting
Over the years, outright bets have produced some very impressive wins and some staggering sums of money. There's no shortage of inspiration if you're keen to get involved. Let's look at three of the most memorable wins from outright betting history.
A very tidy £100,000!!!
One of the most incredible wins in history has to be when Leicester City won the Premier League back in 2016.
All the bookmakers had extremely long odds on this actually happening – 5000-1! (See our helpful guide to understanding betting odds here.) One bettor was incredibly lucky though – he put in a moderate £20 stake and won a very tidy £100,000! Overall, the UK's bookies weren't too happy with the outcome of this bet that was really intended more as a joke than anything. Between them, they paid out around £25million to bettors!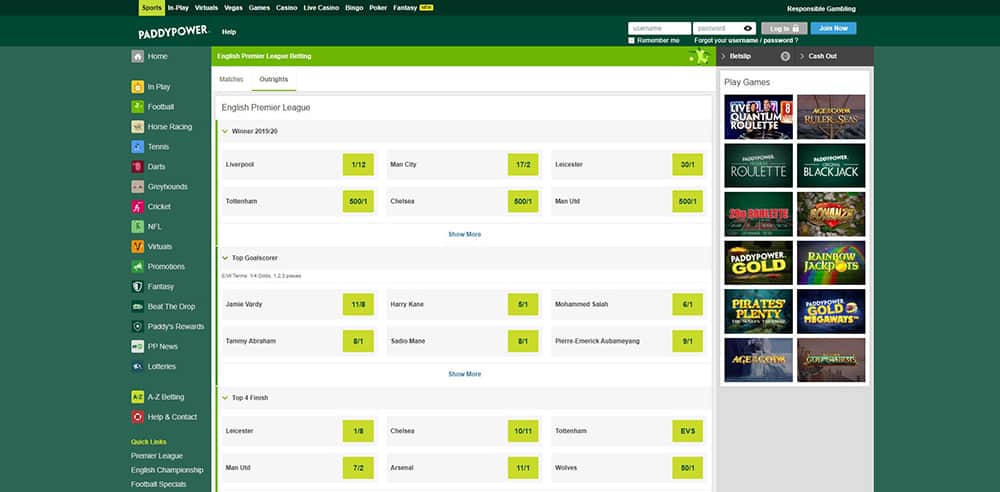 150 / 1 on Greece winning UEFA 2004
Nobody really thought Greece could become European champions in 2004, but one 34-year-old bettor in Surrey, England had faith. And it paid off, big time!
His initial bet was placed at odds of 50/1. Five days later, with Greece progressing through the competition, the odds had changed to 10/1 and he placed another bet. Finally, he made a third bet on the day of the final itself. Reading the situation well and taking advantage of what the bookies were offering, the bettor finally went home with £332,625! …Not too shabby!
25,000/1 on Frankie Dettori at Ascot
Winning all seven races at Ascot wasn't something that the bookies thought jockey Frankie Dettori would ever actually achieve. However, in 1996 this is exactly what he did!
If you think Frankie Dettori was a very happy man, one particular bettor in the UK might have been even happier. Darren Yeats bet £59 and walked away with a whopping £550,000!
Outright betting tips
Do your research and swot up before you bet
It's important to pay particular attention to form when you're making an outright bet. If you're a long-term follower of the sport you're betting on then think about everything you've seen over the past few seasons.
Alternatively, if you're a newbie, then get online and do your research – the more you know about the competitors and their history, the more accurate your predictions will be.
We can't stress enough that you'll really want to keep your ear to the ground when outright betting. Rumours can actually be more insightful than you might think. Be sure to look carefully at any transfer activity that's happening, especially those last-minute deals! You can never underestimate the effect that the presence or absence of even just one key player can have on a team.
The same, in fact, goes for changes in the management and ownership of a team. Whether it's F1 or beach volleyball, in all sports personalities make a big difference to team morale and performance. So if, for example, a new owner is someone generally known to throw his weight around and behave in a ruthless way then get ready for big changes and adjust your predictions for your outright bets accordingly.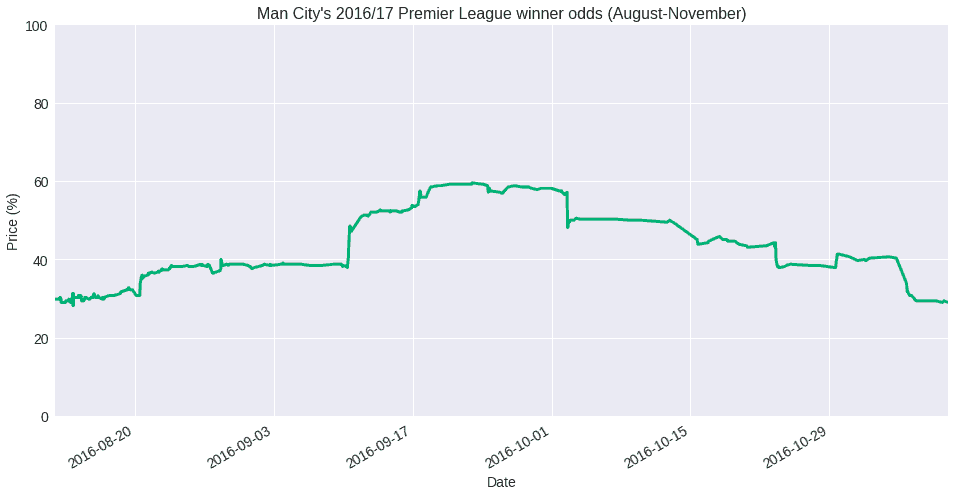 Consider using advanced betting tactics
For a more advanced bettor, you may like to take advantage of certain betting tactics when making outright bets. For instance, you could hedge your bet (the gambling tactic that gave its name to the familiar expression now commonly used in everyday life). All hedging your bets really means is that you make careful decisions in order to counterbalance your bets to protect yourself from loss.
Another tactic is to cash out your outright bet. If you bet on a team to win and you find out some information that will dramatically lower the chances of their winning – such as a top player being injured – then you might have the option to cash out before the competition is over in order to avoid losing. Different bookmakers provide different cash-out offers and if this is an option you like to have then it might be worth shopping around before you commit to a bookie.
Look at the effects of time on teams and athletes
Remember that you have to factor time into this type of bet. Some competitions go on over a period of months – the NFL season takes place over 17 weeks! Some teams make amazing progress throughout a season, getting better and better with each game they play. For the outright bettor, it's always worth remembering how much scope there is for improvement – it might be a good idea to place a bet on a team even if they are not in the best shape before the tournament.
Sports to place outright bets on
Football
As the world' most popular sport, football, or soccer, is a sport you've probably bet on before! For outright bets specifically, look for the more creative options from the bookies, such as most red cards in a given tournament. Also, you can look at a range of different tournaments. Apart from the Premier League, the UEFA Champions League (check out our UEFA Champions League betting guide for great insights) and the World Cup, there's also the UEFA European Championship, the Women's Worlds, the Copa America Finals and the Africa Cup of Nations to name but a few.
American Sports
These are a great choice for outright betting. With the internet providing easier access to the coverage of games, the NBA, NHL, MLB and NFL all offer rich opportunities for bettors, with the Super Bowl being a particular favourite for outright bets.
Read more about NBA betting here.
Read more about NHL betting here.
Read more about MLB betting here.
It's likely that you won't be as familiar with these sports as you are with the UK's classic sports, at least to begin with. So remember that websites such as YouTube that provide highlight reels and behind-the-scenes documentaries are a gold mine for your research. Look out for those sneaky insights that help you get an advantage on your outright bets.
Horseracing
A classic choice for outright betting, horseracing offers regular competitions across the globe for you to get involved with. If you've never dabbled in this sport before, a great place to start when making your outright bets is the major competitions – begin at home with the Epsom Derby and then look further afield to the Kentucky Derby and the Dubai World Cup. You'll soon get a feel for the sport and find that your ability to make accurate predictions for your outright bets improves with practice.
Conclusion
So we've looked at the different types of outright bet that you can make, the pros and cons of betting in this way and some really top tips to win with outright betting. We've even taken in a little betting history along the way for inspiration! (Who can forget that £100,000 win on Leicester City, all from a £20 stake?)
And now that you're clued up on outright betting, the only thing left to do is go and put all that knowledge into practice and win some big bucks! So check out the latest outright bets on offer with the best bookmakers and try for a big win today.