Placing a bet on which half will have the most goals in a soccer game is a simple enough concept to understand, but in practice, it is more complicated than you might think. On this page, you will learn all you need to know about placing this bet.
How Half With Most Goals Bets Work
The way it works is very straightforward. You merely pick one half of the game to contain more goals than the other, or whether there will be an equal amount of goals scored in both. That is basically all there is to it. Some bookmakers may also offer you the chance to select just one team to score more in one half of the other, which can make things even easier, as shown
You could consider it a much easier variation on the exact score-line bet of each half, as you do not have to be as accurate and there is more room for manoeuvre in terms of specifics. However, as you may already know, the nature of soccer is not always easy to predict, particularly in high-level leagues, and so there is still need for would-be bettors to know as much as possible about the teams they are betting on before committing.
Best Bookmakers for Half Goals Betting
Best Bookmakers

#1






Nigeria's favorite bookmaker


Competitive odds


Great in-play statistics on live games





Visit site
Read review

#2



Live betting also included


Huge range of bonuses, and promotions


Fast and reliable in match updates





Visit site
Read review

#3



Fantastic Live Streaming options


Amazing cash out feature


Previous statistics, goals, form available






Read review
Visit site
What teams are prone to score more goals in each half?
Most teams, depending on their level and their style of football will score more goals in the first or second half. Defensive teams will generally look for a cheeky goal or two in the second half as they wear the team down, while teams with a big attack looking for those early goals. Man City, for example, are a keen attacking team and often get goals before the break, while Tottenham is the opposite, generally having low scoring games in the first half, and then stealing their wins in the second half.
However, it is not as black and white as that. You need to monitor the form of teams and their goalscoring timings. Below you find a handy graph to help you understand some team's frequency of scoring in the first and second half.
Betting On Half Will Have Most Goals Tips
Like any other bet, there are any numbers of factors that may affect goals in the first or second half and it will be reflective of the teams playing and what competition they are competing in. However, we have broken down a few key elements to consider which are a good jump-off point.
Teams
When you are placing a bet, you need to consider the level of the teams playing against one another. Higher level teams are more likely to score a few goals in the first half to get them away into the second half and being able to relax in the second, so they can rest players for bigger games.
When you have two higher level teams playing against one another they generally will be battling it out throughout the game. And so, you may see more goals in the second half as they begin to wear each other down.
In the case of two lower level teams playing, generally, it will be a low scoring game, but the same principle remains the same with second-half goals being a likely good bet as they try to steal a late winner.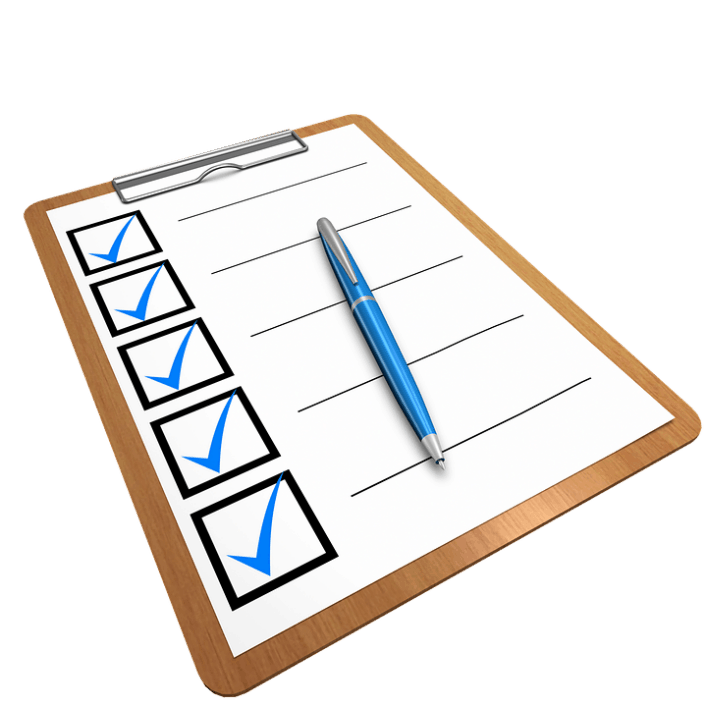 Generally, therefore, betting on the second half is a better bet, but usually, first-half goal odds are better as a result.
Competitions
The above is reflective of the competition though, and while these rules of thumb for teams might work in leagues, in knockout competitions there is going to be more room for error. The reason for this is simple, the stakes are higher and the format varies. Below, you will find examples of the biggest competitions that may affect your half with most goals bet.
The World Cup
In the World Cup knockout stages, there are no replays and it goes straight to extra -time and penalties and so the pace of the game is very different and teams are looking to get ahead and then stay ahead. Often though, you will have a tight first half and then more goals in the second half. This was the case at Russia 2018, for example.
The Champions League
In the Champions League, there are two legs, home and away, with away goals playing a factor before extra time. As such, you will need to consider which teams are at home and away and their habits of scoring early or later.
The away team will be desperate to get a goal, and this should be considered before choosing which half will have the most goals. If the away team score in the first half, the home team will be on the offensive to save themselves needing two from the outset on their away leg, which means more goals will come in the second half.
In the second leg, if the home team in the first leg are behind, they will definitely be looking to remedy that before the second half and will likely see a high-scoring first half.
The FA Cup
Two-rounds are possible in the FA Cup and there are no away goals, the team will generally be feeling each other out in the first half, thus there will few goals. However, in the second half, as they tried to avoid a replay, the goals will start pouring in. If it does go to a second leg, second half goes will still be more frequent.
These are very rough guidelines but they are a good starting point to get a rough idea about where to place your bets if you are just getting started with the type of betting and don't know a lot about the teams playing.
What Other Bets Can I Use This Alongside?
One of the best things about this type of bet is the versatility to use it with other betting options. There are plenty of viable options by which you can combine bets for wins. One of the most obvious is most goals scored in total or over under betting. This is best used when you think that there will no goals on one side of the half. This is because then you can use half with most goals bet to also see you win the total goals bet (as can be seen in the screenshot of Bwin). Simple as that.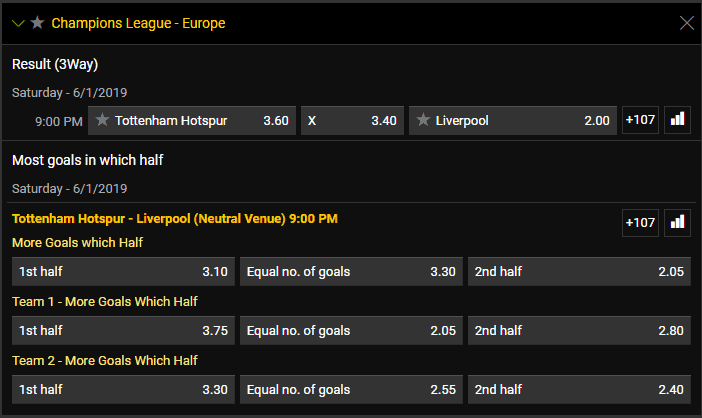 Another great option is placing a bet on the final score-line. This allows you to fine-tune what you believe so that if you think there will be no goals in either half, then you can bet on a 0-0 draw and get yourself a boost in funds. You can also place a bet on the first team to score, as if you have monitored the form and found a team prone to score in the first-half then, obviously, it would be a good option to also bet on that team to score first.
There are countless good options out there for you to use alongside this bet too, so your options are fairly endless when it comes to combining this bet with others.
Conclusion
With all this considered, it is time to get out there and getting betting. Remember, the core element of this bet is to make sure you monitor form. While there are a few tips mentioned, really, knowing when teams are generally going score to score is the best approach to this bet. Once you have done this, you can start combining it with other bets for optimal success. Good luck!