A To Win From Behind bet involves wagering on a sports team to be losing at any point during the game before finishing victorious.
NG
Best Betting Sites for "To Win From Behind" in Nigeria
#1

Bet name: "To Come from Behind and Win"
Great Odds for this market
Similar bet type: "Run Of Play + Match Result"

#2

Bet name: "To Come from Behind and Win"
Try "Team To Come From Behind and Draw The Match" too
How "Team To Come From Behind and W1X in The Match" sound?

#3

Good Odds for this market
Try "Half Time/ Full Time'' Betting as well
Possible to Cash Out your Win from Behind bet
To Win From Behind Bet Meaning
This betting market is so straightforward in concept that many of you will have a good idea how it works from the name alone. However, in order to make it absolutely clear we're going to give you a quick explanation.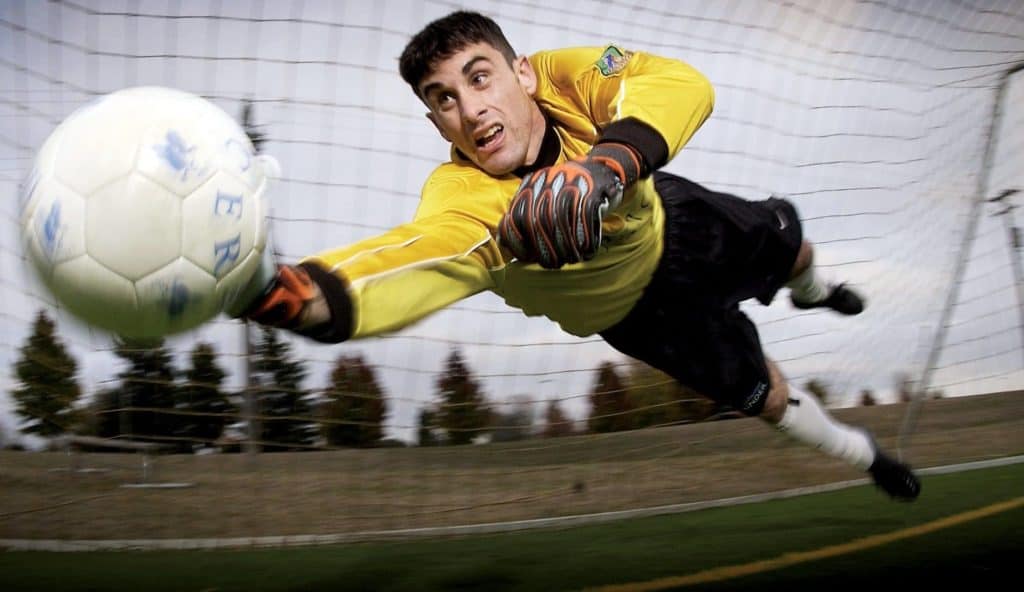 A To Win From Behind bet is similar to an Straight Winner bet, but with an extra condition. Not only must the team you bet on win the game, but they must do so after losing via goals at some point in the contest. The fact that it is at any point or by any amount of goals is important because your team could be a goal down for a matter of minutes and go to win the game, and you would win the bet.
Also, it doesn't matter how much the score line tips back and forth, as long as they are losing at some point. In other words, if you bet on a team To Win From Behind and they win for the first half, start losing in the second and then win by the end of the game, that would still count as a win from behind, exactly the same as if they were losing for the whole first half.
This type of wager is also known as To Come From Behind & Win on many bookmakers. Another important point to note is that only game time and injury time count. Extra time and penalties do not. Finally, if you are betting on the second leg of a fixture, the first leg will not count as your team being behind.
Top 5 tips for placing a To Win From Behind wager
Since To Win From Behind bets are a little different from what a lot of people are used to, many bettors aren't sure how best to approach it from a tactical perspective. The difference here isn't a small one, after all. You are fundamentally changing what part of your prediction is about, because you're looking at the type of game it is going to be alongside who is likely to win.
Often with bet types that we are used to, the tactics we employ are deeply ingrained and it can be strange to have to readjust how we think about them. However, you shouldn't let this put you off, as we are here to help you approach To Win From Behind bets intelligently and make better wagers, with higher potentials for delivering returns.
Do your usual research

We know, we know, we just said that there is a significant difference between To Win From Behind and traditional bets. However, that is only in part. The other part of your bet is still picking who you think is likely to win. In other words, you can think of part of the bet being an Outright Winner wager.

Considering that, all your usual research will still come in very handy. Check out their recent form, the results from the last few months, as well as any head-to-head encounters between the two teams. And, of course, as much as you can: watch the games. This is where live streaming features on bookmaker sites can come in handy.

This last part is especially important because, like we said, you're essentially trying to predict the kind of game the teams will be having. There's no better insight to that than actually watching the games themselves. The usual research is still vital, however, there is a little extra work to do.

Look up each team's form specifically on this subject

This might go without saying to an extent, but one of the best ways of determining the likelihood of a To Win From Behind bet is to actually look up how often the team you are betting on has done exactly that in the past.

Predicting a comeback victory isn't just a test of which team is better. It's a look at team dynamics and style of play as well. An example of a strong team which regularly win from behind is Tottenham Hotspur, who in their 2015-2017 Premier League season, came from behind to win seven times. This is probably due to a high-risk/high-reward play style, while more conservative teams may Win From Behind less, even if their overall winning record is more consistent.

You see what we mean about how it makes you think about the game differently? Of course, you'll also want to check the head-to-head matches specifically for these types of victories, how a team generally starts, and how their form is affected by the overall importance of the game. Also, think about how the injury list could affect this outcome specifically.

Consider the differences between different sports

First of all, if you are betting across various sports, then To Win From Behind bets are absolutely something to consider. This is because they have plenty of uses beyond the world of Soccer.

With that said, you will want to take into account that a back-and-forth momentum is more likely in some sports – particular higher scoring options – than others. If you have only bet on To Win From Behind on Soccer and are trying it out on another sport, the intrinsic differences in the momentum of different options is important to take into account.

Mix and match your bets

While To Win From Behind is an excellent betting market all by itself, we think that one of the key ways in which it stands out is through its versatility. This is a perfect choice to mix and match with other betting markets – some of which we're going to mention in our following section – and craft a betting experience that's all yours.

Part of the reason it works so well is because it already forces you to analyse the game in such a deep way that it would be a shame to let that knowledge and research go to waste. By mixing up bet types, you can also apply it to so many markets.

Don't forget the draw

One additional hurdle in this market is that your team needs to come back within those 90 minutes plus injury time. This means that if your team manages to make a comeback and level with the other side and goes on to defeat them in extra time or on penalties, you have still lost this bet.

The inclusion of penalties can have a big impact on this betting market, and are something to carefully consider during the knock-out stages of tournaments such as the World Cup.

It's important not to forget this during your research and also when considering all the possibilities. The question isn't just whether this team get the job done, but could they get it done by the final whistle, with no extra time.
The advantages of To Win From Behind betting
A lot of people stick to the traditional bet types because they don't see how much the wide variety of markets can offer them.
It's not that straightforward win/lose betting types don't have their own great qualities. They absolutely do and still remain some of our favourite betting options. That being said though, missing out on the variety on offer is just not giving yourself the best betting experience you can, whether you're betting on the Premier League, La Liga, Bundesliga or anything else.
The online betting world is a sprawling betting buffet and it's a shame not to take a taste of more than what you already know.
And it's not just variety for varieties sake either. To Win From Behind, just like so many other examples – some of which we'll discuss later – has its own distinct advantages. The most obvious is that you can enjoy higher odds and, therefore, better potential winnings.
It also creates a new way to look at the game because instead of looking straightforward at which team you think is better, you are also looking at the kind of game you think they will have. This really helps provide extra interest in competitions that otherwise might not be the most exciting. For instance, if you are betting on a game where the outcome isn't in much doubt, then you can instead focus on the dynamic between those teams and find interest that way.
We also find that with this style of betting, you actually end up learning more about the sport than you would otherwise. That's because you need to look at it from different angles in order to bet wisely. We actually think that this is one of the best betting types around for increasing your overall understanding of the game, which of course helps you make smarter bets in general.
It's also great for huge sporting moments. This is probably why this betting type stands out to so many people because it manages to enhance the experience of games big and small. On the larger end of the scale – say, a big knock-out tournament match with tons on the line – a To Win From Behind bet is essentially a prediction that particular game will go down in sporting history.
There are few things in all of sport more exciting than a comeback story on a grand stage. Having a wager backing them up makes that experience even better. Good betting markets should be all about creating a more interesting and dynamic experience for the viewer and there's arguably no better in that regard than To Win From Behind bets.
Finally, it's important to remember that To Win From Behind bets don't just exist in a vacuum. They can be combined with tons of other betting markets in order to customise your wagers to be exactly as you want them. And this variety is now so commonplace that you can expect it from bookmakers of all shapes and sizes, not just at big betting brand names like Betway or Melbet.
Ultimately, the biggest advantage of To Win From Behind bets is that they are available for those who want them, providing more interest and variety, while having no negative impact on those who don't. If this type of bet doesn't happen to take your fancy, then there's many, many others available. It's being part of that variety which is what really makes online betting so great.
To Win From Behind betting on different sports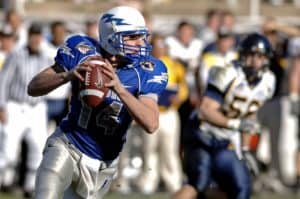 The most common type of To Win From Behind betting is and likely will continue to be soccer. This is not only because soccer one of the most popular sports to bet on in general, but its low scoring nature provides what is, for many people, an ideal balance of risk.
However, it is far from the only option when it comes to these types of bets. Indeed, you can also place these bets on the likes of:
Rugby League

Rugby Union

Tennis

NFL

Basketball

Handball, to name just a few.
We suppose it makes sense that a betting market all about providing more choice would also have additional sports choices of its own. Of course, different sports mean different betting tactics. Speaking of which…
Alternative bet types
While we love To Win From Behind bets, they are far from your only option if you are looking to change up your usual betting formula. All markets have their own unique attributes which make them attractive to different people. However, there are some which are more closely aligned in benefits with To Win From Behind bets than others, because they are all based upon the match result.
Before we get into it, do keep in mind that are you are ever flummoxed by the odds of a betting market, then there are plenty of tools to help you out. Don't be intimidated by different odds types, as they are much simpler than they initially appear.
With that in mind, here's some alternate bet types To Win From Behind markets:
Double Chance Bet
Much like its name implies, a Double Chance bet allows you to cover more than one possibility in a game. There are three potential outcomes in most sporting events; either the home team wins, the away team wins, or it ends in a draw.
Single bets, as the name would suggest, only allow you to bet on one of these outcomes, whereas a Double Chance bet allows you to select two.
Most commonly, this allows you to win in the event of a win or a draw, either for the home or the away team, although there is also the possibility of ruling out a draw and betting on both sides to win. The latter option would mean that you only lose in the event of a draw.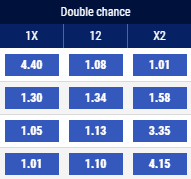 Why Choose Double Chance Betting?
This type of bet allows you to have a better chance of winning and is especially popular for people who want to bet on what they consider to be the weaker team. Not only does a Double Chance bet open up more opportunities in terms of tactics and betting variety, it also does what all good betting markets should do, and that's provide more options to get maximum enjoyment out of your favourite sports.
Say, for instance, your favourite team is playing a game in which they are underdogs, and your head and your heart are in different places. Your head tells you that they are unlikely to win so you shouldn't back them. However, placing a bet against them means that your interests are torn during the game, so you will be disappointed either way.
Perhaps though, they do have a decent chance of drawing the game. With a Double Chance bet, you can therefore back your favourites without going against what your betting brain tells you is the most likely result. And if they win, then you've just got another reason to celebrate. To put it simply, Double Chance bets allow you to spread out the risk across two outcomes instead of one, which in certain situations, is the wisest option.
However, this isn't just a more streamlined way of putting on two bets as Double Chance bets. It also generally provides better odds than putting on two separate bets, despite having the same practical outcome. In other words, if you want to bet on a team to win or draw, or only rule out a draw, a Double Chance bet is generally your best choice.
Draw No Bet
Draw No Bet removes the option of a draw as an outcome. If the result of the contest is a draw, your stake will be refunded, essentially nullifying the bet. To put it another way, usually in a game like soccer, there are three possible outcomes. These are a home team win, an away team win, or a draw.

The Draw No Bet market eliminates that last outcome as a betting possibility, leaving you with the other two options. This means that if the game ends in a draw, you have neither won nor lost the bet. You will therefore get your stake back just like you had never placed the bet to begin with.
Why choose Draw No Bet?
We actually think this can be a really underrated market for a lot of people. Often, people bet with their hearts instead of their heads and few of us want to see a game end in a stalemate. This means the draw as a possibility is unfortunately overlooked by many, and many wagers have been lost as a result.
Another key reason to choose Draw No Bet is simple: you have a better chance of winning when you remove one of the three possibilities. It is quite similar to Double Chance Betting in that sense. However, in this instance, the improvement in chances comes through eliminating one of the three possible outcomes, rather than doubling the number of potential outcomes you are backing.
Another thing that market has in common is that Draw No Bet also allows bettors to back their preferred team without it having to be at the expense of their potential winnings. For instance, you may think that your team has a good chance of winning, but have some doubts surrounding a draw. A Draw No Bet allows you to back your preferred team without risking anything in that regard, meaning you can support who you want without it going against your better instincts.
Ultimately, all the markets we are looking at have the same goal, which is to provide more options so you can bet on what is not just the right thing for you tactically, but also from an entertainment standpoint as well.
Bets should always be about enhancing the experience but sometimes, the reality of the most likely outcome is in contradiction to that. These additional markets provide the options you need to be able to bet wisely while enjoying the sporting contest.
Ultimately, there's few better options in that regard. This is a really exciting way to bet because it guarantees a clear result one way or the other, or your money back.
Full time Result
We've talked about those three potential outcomes which so many betting markets revolve around, and many of our alternatives to To Win From Behind are all about adapting and tweaking how you can back these options. This market is where those options come from.

You back a team to win, or for the game to end in a draw. That's it: there's nothing extra to learn. We love all of the variants of these markets and think they are a wonderful addition to the betting options that are available, but it's important never to forget those traditional markets which led to all of the options we enjoy today.
Why Choose Full Time Result?
A lot of people will choose Full Time Result as their market of choice because it is so straightforward, not just to understand but also to approach from a strategic point of view. The complexities and different angles that can be explored through all the betting markets that are available make the online betting world more interesting, but a lot of people still like to keep things simple and this is exactly that.
If you have ever watched a game with any level of interest, you probably have had an opinion on what you think the outcome is going to be in terms of the home or away team winning, or a draw. And that's all you need to know to have an educated bet on the Full Time Result market. Of course, you can look into it more deeply by doing more research – looking at more stats and keeping up to date with all the most recent team news – but at its core, the key attraction of this market is the simplicity.
It also has an odds advantage over some other markets. Draw No Bet and Double Chance, for instance, both provide options for increasing your chances of winning, but naturally do so at the expense of odds. as Full Time Results includes one pick out of three markets – as opposed to one pick out of two markets or two picks out of three markets – all things being equal it will have better odds.
It will, however, have lower odds than a To Win From Behind bet on the same team because, as we've said, you are essentially putting an extra condition on the Full Time Result bet which makes it less likely.
A huge part of finding the right market for you is getting to the sweet spot of risk and potential reward. The classic Full Time Result market is the anchor around which the risk levels are tweaked for other betting markets. It not only remains one of the most satisfying markets to bet on, but its importance across markets as a whole cannot be understated.
A couple of important things to note. In soccer, this market is often also known as "90 minutes", "Final Result" , "1x2 Betting" or "Normal Time" betting. That's because, like To Win From Behind bets, it does not include extra time but does include injury time. The half-time market is the same as the full-time market, except that the result is, as its name suggests, based on the result at half-time. We have a separate article about 1X2 betting here.
Asian Handicap
Considered by many to be the market of choice for seasoned bettors, the teams are handicapped according to their perceived strengths or weaknesses. So, for instance, a team may be considered quite a bit stronger than their opponents and have a handicap of -3. This means they would have to score more than three goals for you to win an Asian Handicap bet.

If a team was considered considerably weaker than their opponents, they may have a handicap of +3. This would mean they would have to lose by more than three goals in order to lose the Asian Handicap Bet. If they lost by two goals, they would still be successful in this market.
It's essentially an imaginary starting score line, created to even the odds between what are perceived as uneven teams.
However, this only covers Single Asian Handicap bets. There is the Level Asian Handicap, where no handicap is put in place on either team because they are viewed as equals. This market is the same as Draw No Bet. This is because in Single Asian Handicap bets, draws result in a refund of the stake.
These handicaps can also be by half goals. So, for instance, a strong team could have a handicap of -1.5. This would mean that they would have to win by two goals or more to beat the handicap, whereas a win by one goal would still be a loss.
Conversely, a weaker team could have a +1.5 handicap. They would need to lose by two goals or more to lose with this handicap, whereas a loss by one goal would still see them beating the handicap by 0.5. One of the biggest impacts of this half goal handicap is that it makes a draw impossible, meaning you are guaranteed to either win or lose your bet.
Finally, there's a Split Handicap bet, in which half your stake is bet on one handicap of half a goal, and another handicap of a full goal. So, for instance if you bet on a Split Handicap of -0.5 & -1, and that team won by two goals, then both halves of your stake would be successful because it passes both those handicaps. If they won by one goal, you would win half a stake because only one of those handicaps (-0.5) had been passed.
We understand that this can be a tricky concept for many people to grasp, so do check out our in-depth article on this subject for a more detailed analysis.
Why Choose Asian Handicap?
A lot of people are put off the Asian Handicap market because it is considered complicated. However, the rewards are more than worth it. The elimination of draws has the same benefits as Draw No Bet in the case of the Single Asian Handicap Market, and in the case of Half Goal Handicap, guarantees a result either way. This not only makes the games more interesting, but also provides better odds.
And, of course, there's its versatility. We've talked a lot about how different markets mean that one-sided games can be made more interesting and can allow you to bet on the team you support, as well as allow you to bet precisely on the predictions you want to make. In this regard, there's no better example in the world of betting than the Asian Handicap market. This also makes it perfect for use in accumulators.
Check our extensive guide to Accumulator Betting and Promotions here.
To Win To Nil
Just like To Win From Behind bets, this is a market which is not just concerned with which team wins but how they win as well. To Win To Nil means that the team you have selected must win the game without conceding a single goal. It doesn't matter to what extent your team wins, whether it be by one goal or 20, as long as they win with a clean sheet. Do note that this is different to Clean Sheet Betting, which is only a bet on your selected team not conceding a goal.
To put it simply, To Win To Nil betting means that both of these predictions must come true: your selected team must win the game plus your selected team must not concede a goal. Only the latter prediction must come true with Clean Sheet betting.
Why Choose To Win To Nil?
Unlike Asian Handicap Betting, this is a market which allows you to customise your bet in a way which is so simple, it can be understood in a matter of moments.
This is ideal for increasing your potential winnings compared to simply backing a team to win. It's another great addition to your betting options because it can, as many markets do, make a game that appears one-sided more interesting, or provides you with a high odds market depending on the game and your personal betting preferences.
And it does so in its own unique way. It makes you analyse the dynamics between teams, their attacking and defensive credentials, as well as the effect of things like injuries. It might be the most similar in that regard to To Win From Behind. However, it may also be a bit easier to predict for less experienced bettors, as a simple look at score lines can provide a great insight into this market.
You should, of course, pick To Win To Nil, as is the case with any market, because you think it is the most likely result. But more specifically, it's a market that manages to be versatile and deep, while being simple enough for anyone to grasp.
To Win Either Half/To Win Both Halves
These are two separate markets, but both make you consider each half of a game as its own entity. Once again, it's always interesting how different markets can make you think of games in different ways.

In the first instance with To Win Either Half wagers, your backed team needs to be winning at the end of either half of the game. Meanwhile, in the latter bet market of To Win Both Halves, they need to have been winning at the end of each half of the game.
So, in the case of a To Win Either Half, if your team was winning at half time but lost the game in the end, you would still win that bet. By the same token, if your team was losing at half time but won the game in the end, you would also win that bet. Finally, you would, of course, win this bet if your team was winning at half time and went on to win the game. To Win Both Halves requires the latter outcome in order for the bet to be successful.
Why Choose To Win Either Half/To Win Both Halves?
This is another great example of a betting market which is about how teams play just as much as it is about who wins. Both of these markets work together as great examples of how to perfectly tweak your bet to what you want using different markets.
If you think that the team you are backing has a good chance of dominating this contest but want to increase your chances, you can back them just to be winning at either the first or full-time half. This allows you to go into detail about how different teams play. For instance, you may have a team that often leads at the first half but has a bad tendency of losing momentum by the final whistle. On the other hand, you may have a team that is great at second half comebacks. Both would be smart choices for this market.
Tactically speaking, To Win Both Halves is a touch simpler, but still makes you take a deep look at not just when teams win, but how they win. You'll want to use this market for teams which are capable of scoring early and maintaining that momentum.
Ultimately, the reasons to appreciate all these markets have a lot in common. All of these bet markets, and all the others available, provide a tapestry of options to allow you to customise your betting tactics and viewing experience in a once unthought of variety of ways. And if you want to stick to the markets you already know, then you can.
More options are very simply a win-win situation, and you rarely get those on even the best betting sites.
Conclusion
To Win From Behind betting is an ideal betting market for a lot of people. It's easy to understand while also significantly changing the way in which you approach your prediction. This means you can get a whole new betting experience without any difficulty in understanding the core concepts on how this market works.
Just as important to remember is that it is part of a wide range of betting markets that you can pick and mix as you choose and as is best for that particular event. You should view To Win From Behind betting as another string on your betting bow that you can call upon whenever it feels like the smartest prediction. Ultimately, it succeeds at what all good betting markets should do and that is to make a sporting event more interesting.